Almost 90 percent of Maharashtra's population will benefit from Ayushman Bharat scheme, says Governor C Vidyasagar Rao
Ayushman Bharat scheme will be implemented along with Maharashtra government's existing Mahatma Phule Janarogya Yojana
Mumbai: As many as 90 percent of Maharashtra population will be eligible for the Pradhan Mantri Jan Arogya Yojana-Ayushman Bharat (PMJAY-AB) scheme, Governor C Vidyasagar Rao said here on Sunday.
Rao was speaking after attending launch of the Ayushman Bharat healthcare scheme at the state government's Sahyadri Guest House in Mumbai. Chief Minister Devendra Fadnavis and public health minister Dr Deepak Sawant were also present.
The ambitious healthcare scheme was inaugurated by Prime Minister Narendra Modi in Jharkhand Sunday. It was simultaneously launched in other parts of the country.
"As many as 83.71 lakh families in Maharashtra, accounting for 90 percent of population, would benefit from the scheme," Rao said.
The scheme will be implemented along with Maharashtra government's existing Mahatma Phule Janarogya Yojana.
"In the post-independence period, research (in medical science) has helped increase life expectancy from 35 to 70. Infant mortality and number of deaths of pregnant women have been brought down. Ayushman Bharat is a step forward in the same direction," said Rao.
"Former US president Barack Obama had launched similar scheme which covered only 10 crore people. But Modi has thought of 50 crore people and ensured better medical cover for them. This is now world's biggest healthcare system," said Fadnavis.
Union minister Prakash Javadekar launched the scheme in neighbouring Thane, while Maharashtra Medical Education Minister Girish Mahajan launched it in Nashik.
Find latest and upcoming tech gadgets online on Tech2 Gadgets. Get technology news, gadgets reviews & ratings. Popular gadgets including laptop, tablet and mobile specifications, features, prices, comparison.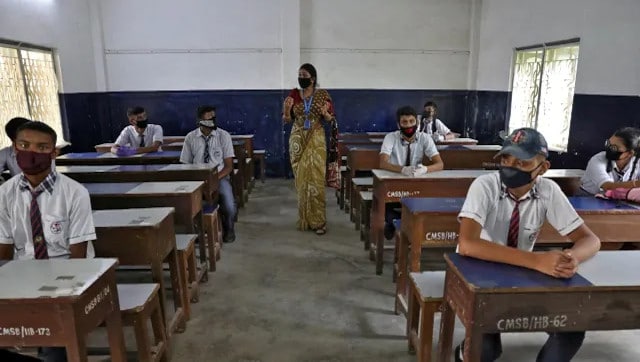 India
The outcomes would be measured in terms of minimum proficiency in grade 3 language, improvement in secondary school completion rate and improvement in governance index scores
India
Telangana Chief Minister K Chandrasekhar Rao announced Rs 10,000 as immediate relief to each flood-hit household in Hyderabad. The state government also unveiled a door-to-door evacuation plan as more rains have been forecasted.
India
Khadse quit the BJP on Wednesday after being at odds with the party since 2016 when he lost ministerial berth in Devendra Fadnavis-led govt over land-grab allegations