Allah not Om: Muslim NGO selected by Modi govt to conduct yoga camp in Lucknow
The Modi government on Monday selected an NGO run by a Muslim couple for a month-long yoga camp to mark the International Yoga Day on 21 June.
The Modi government on Monday picked an NGO run by a Muslim couple for a month-long yoga camp to mark International Yoga Day on 21 June.
According to a report in the Times of India, the NGO, Mohammad Sayeed Memorial Welfare Society (MSMWS), works for health and educational issues of the under-privileged and is the only Muslim run NGO to be selected by the Centre for the event.
The ministry will give financial assistance of Rs 1 lakh to organisations and institutions selected for the camps.
Amid the yoga controversy over the surya namaskar, NGO head Mohammad Akhtar (38) is not forcing Muslim participants to recite 'Om' while doing the asana.
He has also asked his two instructors — Rupendra Srivastava and L N Tripathi — to make recitation of 'Om' optional and Muslim participants have been asked to either recite 'Allah', 'ayat' or any word they wish to or not say anything at all while practising surya namaskar and meditation, reports the Indian Express.
On Muslim groups opposing yoga, Akhtar said in the same report, "They are opposing because it has received international acclaim following PM's efforts. If any Muslim leader had done the same, no organisation would have opposed it."
Find latest and upcoming tech gadgets online on Tech2 Gadgets. Get technology news, gadgets reviews & ratings. Popular gadgets including laptop, tablet and mobile specifications, features, prices, comparison.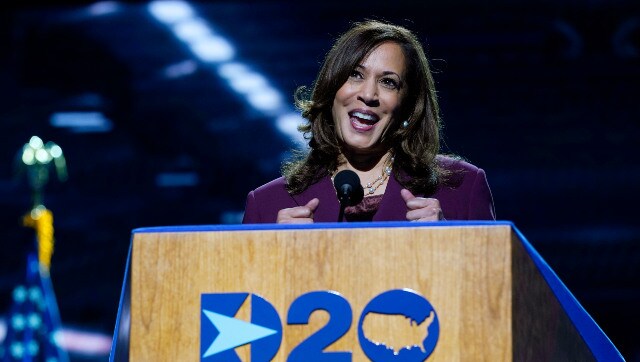 World
Joe Biden's campaign manager said that neither Biden or Harris had come into contact with the two after their diagnosis or 48 hours prior to it. Harris will continue virtual campaigning, including fundraisers scheduled for Thursday, Friday and Saturday.
Sports
Tratnik, a Slovenian rider with the Bahrain–McLaren team, beat Ben O'Connor by seven seconds at the end of the hilly 229-kilometer route from Udine to San Daniele del Friuli.
Entertainment
The primary focus of The Crown season 4 will be on how the royal family is preoccupied with the line of succession and therefore securing the right bride for Prince Charles