All you need to know about Mumbai's newly launched metro
Fares and ticketing, engineering and social media, here is the complete A to Z of the Versova-Andheri-Ghatkopar Mumbai Metro that is to be inaugurated today.
The Mumbai Metro opens to the Mumbaikar today, a full eight years since Manmohan Singh, then a much admired Prime Minister, laid the foundation stone. Those were euphoric times for Singh and the Congress and no one-- least of all Singh himself--could have predicted them that he would go on to lead his government and his Congress party into their worst election defeat in the history of free India, less than a month before the Mumbai Metro actually began operations.
The fate of the Mumbai Metro is surely one reason why Mumbai voters punished Singh and the Congress. If he had even an inkling, Singh might have pushed harder and pressurised the Maharashtra state government to speed things up--after all, the massive delay in commissioning of the Mumbai Metro was synonymous with delays in key projects all over India, policy paralysis, and a government that seemed to be taking two steps backwards for every step forward, even as the average Indian wanted a bright future and wanted the future to begin now. To get another perspective, consider this — Mumbai infrastructure is created in world record speed. But unlike what that may normally mean, world record here is for the slowest projects in the world.
Construction began only two years later in February 2008, and was supposed to be over by December 2010, but finally finished a few months ago, and after trials and safety certifications, everyone can use Mumbai's latest mass transit system starting today.
Construction to commissioning of the 11.4 km Mumbai Metro has taken up nearly 76 months, even as the cost of the project increased from Rs 2356 crore to Rs 4321 crore. As this writer pointed out in November 2011, when the government was promising that the Mumbai Metro would roll in 2012, Delhi Metro started building the Violet Line around the same time, a 20.2 km line connecting Badarpur to Central Secretariat, with 9 km being overhead and the rest underground. Delhi's Violet line was done in just 41 months. Double the distance of the Mumbai Metro, with a complex underground portion and yet, complete in just 41 months.
But Mumbai's a city that forgives, and from today will finally get a chance to travel in a modern mass transit system that's comparable to international ones, so what if it's only 11.4 kms in length, with 12 stations. If you're wondering, the Mumbai Monorail is currently little more than a tourist attraction and doesn't qualify as a mass transit system yet. For one, compared to the rush hour crowd on Mumbai's suburban local trains, which sardine canners should study to find how they can fit more sardines into a can than they ever thought possible, the new Mumbai Metro is air-conditioned and has doors that close. Might seem very strange if you're reading this in a country where such things are ordinary, but clearly you've not watched Slumdog Millionaire yet.
In regular local trains in Mumbai, commuters literally hang off the doors, especially during rush hour, to get some breeze in a stuffy train with not an inch to spare, and tragically, a few meet their Maker every day thanks to this. A few other commuters take on the laws of physics to clamber on to roof tops, and though these daredevils are fewer in number now with the suburban railway network switching from 1500 Volt D.C. to 25000 Volt A.C. power supply, ensuring those travelling on rooftops now have near certainty of death.
Add gaping gaps between train footboards and stations, a suburban railway administration that takes the meaning of the word lackadaisical to a whole new depth, every day around 10-12 commuters lose their lives on the Mumbai suburban network. At least on the Mumbai Metro, these statistics that would horrify any normal person, but hardly seem to bother the railway administration or the state government, should be a thing of the past.
And while escalators have just started appearing on Mumbai's creaking suburban railway network, the Mumbai Metro will start with 95 escalators and 45 elevators across the line to take commuters to and from trains, and even promises wheelchairs for the disabled. There will hardly be any gap between the train and the platform and for the first time in Mumbai, tactile paths would be provided for visually impaired commuters, guiding them to and from trains. Ramps have also been provided to help commuters on wheelchairs.
Technology-driven, the Mumbai Metro is controlled centrally and a real-time system will provide updates on services. For the first time in India (take that, Delhi Metro!), a live CCTV surveillance system with 700 cameras will monitor even moving trains, and all trains will have a data recorder (like a flight data recorder) to record all vital information in the event of a mishap. While X-ray baggage scanners and metal detectors are par for the course even on the Delhi Metro, the Mumbai Metro will have a global first in creating a dedicated squad of sniffer dogs for security on the Mumbai Metro alone. Handheld explosive detectors (HEDs) will also be used in every station and three Emergency Stop Plungers on platforms enable passengers to stop an incoming train in an emergency.
Travel time from Versova to Ghatkopar and vice versa will be 21 minutes, with an average speed of 33 kmph, a maximum speed of 80 kmph, even as the system is designed for 90 kmph. A road trip from Versova to Ghatkopar can take around 90 minutes, so 21 minutes is very welcome by Mumbai standards.
Ticketing is through contactless smart cards or contactless smart tokens, though this should be fun as the Mumbai Monorail has proven, with the average Mumbaikar not used to automatic fare collection systems where you wave a token or smart card in front of a reader for the gate to open so you can enter the platform and you drop the token or wave a smart card to allow the exit gate to open on your way out. On the Mumbai Monorail a team of staff is dedicated to just this, which may be amusing for someone from the First World, but hey, do remember that regular trains in Mumbai that carry over 7 million commuters daily and part of what is supposedly the second busiest rapid transit system in the world don't even have doors.
Fares are not cheap and by all accounts a spat between the Maharashtra government and the Reliance Infra-led Mumbai Metro One Private Ltd (MMOPL) is in the works. One already took place a few months ago when the government woke up to discover that the Metro would be called Reliance Metro and station signs belatedly saw the removal of the Reliance name and a renaming to Mumbai Metro. Thanks to this, many station signs on the route are still not complete and just say 'Metro' because the Reliance logo has been removed but signs that say 'Mumbai' haven't yet been received. It does look like trains will carry the Reliance Metro logos because much of that work was already done by the time the Maharashtra government realised it.
On fares, while the Maharashtra government insists on fares between Rs 9 to Rs 13 for a one-way ride--with an eye on state elections that are a few months away--MMOPL has secured permission from the Centre to fix its own fares, ranging from Rs 10 to Rs 40 for a one-way ride. A visibly irate Maharashtra Chief Minister Prithviraj Chavan threatened yesterday to skip the Mumbai Metro inauguration in case MMOPL doesn't agree to the fares approved by the Maharashtra government, and to take any proposed hike to a government tariff committee. He also accused the BJP of wanting higher fares to benefit the privately owned Reliance Infra, conveniently forgetting that it was Manmohan Singh's Congress government that allowed MMOPL to set its own fares a few months ago saying the Mumbai Metro came under the Metro Act.
MMOPL has smartly gotten around this by promising a 30 day period when all one-way rides will only cost Rs 10, irrespective of distance, and hopefully this face saving gesture will see the Maharashtra CM actually inaugurating the Mumbai Metro and trying to gain some political mileage rather than behave like a petulant kid. Once 30 days are through, MMOPL insists on their fare structure, while the Maharashtra state government will be gunning for its structure.
With these new snazzy features on offer, Mumbai Metro has realised that the average Mumbaikar will need some quick lessons in using the new system, and a complete guide is available online, providing details on layouts of stations, paid and unpaid areas, even suggesting that commuters stick to the left of escalators to allow others who want to move faster the ability to climb the escalator as it moves from the right. Whether Mumbai's me-first commuters will take to such courteous behaviour that is par for the course in Metro systems in developed nations is something only time will tell.
A full set of FAQs are also available online, dealing with everything from what to do in case too many commuters try to cram in and doors can't close, to carrying licensed guns in the Mumbai Metro (presumably for folks from Delhi). And no, photographs and videos are not allowed to be shot for security reasons, though with the proliferation of cameras on even the cheapest phones, keeping check on those breaking this rule will be a nightmare for the Metro management. The FAQ also promises Wi-Fi coverage soon on trains and stations (yay!).
There's also a list of offences and penalties for those tempted to break the Metro Act. Fines and penalties (including imprisonment) are prescribed for everything from 'maliciously wreaking a train' to travelling on the roof, though it's tough to figure why someone would do that on a train that offers comfortably air-conditioned interiors and hopefully even Wi-Fi soon.
With Mumbai's last big infrastructure inauguration, the CSIA T2 airport terminal, which opened in February this year big on art, Mumbai Metro has decided to take that route too. 6 of the 12 stations on the line are adorned with artwork from the Majhi Metro Festival (Majhi means My in Marathi), which saw students from 20 colleges participate. All stations will eventually be adorned with such works of art, and hopefully our friends from the two Senas in Mumbai will agree with the art sensibilities of the students. The Mumbai Metro website claims that this is to "build a metro environment which is powered by innovation and is bound to bring a surge of OPTIMISM into people's lives," whatever that means. Perhaps those lines were penned before Narendra Modi's resounding election victory, when Manmohan Singh's government managed to suck optimism from India, but may be unnecessary today, because India now seems to have an overabundance of optimism and may be swinging to the other end of the pendulum
With the Mumbai Metro not government run, MMOPL has promised to be off the blocks from the word go when it comes to providing ATMs, food & beverage joints and even convenience stores, because all of these are not mere commuter conveniences but also generate revenue for the Mumbai Metro. Hawkers, a regular sight on Mumbai's suburban railway network and who bring in welcome relief on the dreary Mumbai rail commute, are not welcome though.
Finally, in what should be a first for Mumbaikars, the Mumbai Metro actually promises Customer Service, with dedicated counters in each station and a Lost & Found facility too. A full 161 years after the first train in India ran in Mumbai, the concept of Customer Service has come to a train service in Mumbai. Better late than never.
And in a sign of the times, Mumbai Metro is already on Twitter and Facebook, and has a blog (http://mumbaimetroofficial.blogspot.in/), with contests and the like already running. We hope the Indian Railways is listening and realises it is 2014 too and not 1970.
While you're at it and keeping with Mumbai's festive mood today, you can view a Mumbai Metro promotional video here.
Find latest and upcoming tech gadgets online on Tech2 Gadgets. Get technology news, gadgets reviews & ratings. Popular gadgets including laptop, tablet and mobile specifications, features, prices, comparison.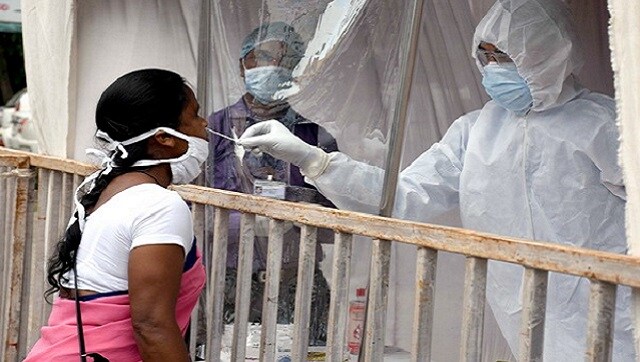 India
Coronavirus LIVE Updates: The Serum Institute of India (SII) on Saturday said, "Once DCGI (Drugs Controller General of India) gives us permission to restart the trials in India, we will resume the trials."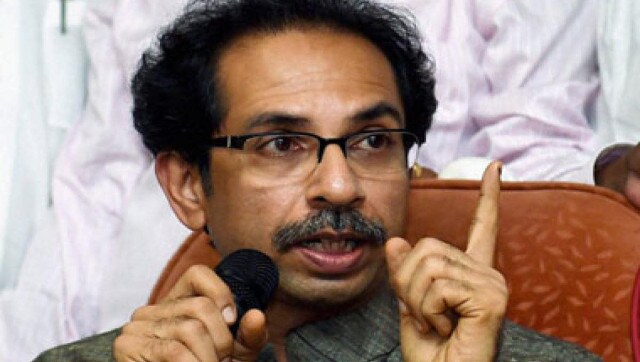 India
A day after COVID-19 cases in Maharashtra crossed 10 lakh, Thackeray added his govt had "effectively" tackled the pandemic and will also deal with the "political storm"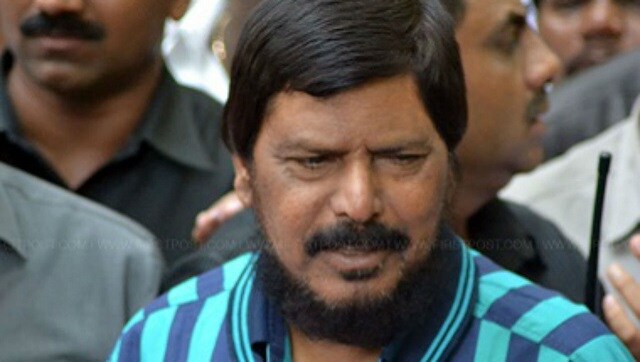 India
The Union minister told the governor that Ranaut was served a notice and the demolition was carried out within 24 hours on Wednesday by the Shiv Sena-controlled BMC