All Maharashtra shops, except bars and liquor outlets, can stay open 24/7 following state government's notification
Maharashtra government issued a notification which allows shops and establishments to remain open 24 hours a day, 7 days a week.
The Maharashtra government has issued a notification allowing shops and retail establishments in the state to remain open 24 hours a day, seven days a week. However, liquor shops, bars and restaurants serving alcohol are still exempt from doing so, media reports said on Wednesday.
The act will apply to shops, residential hotels, restaurants, theatres and amusement places, places to which the Factories Act does not apply, said The Indian Express. It also applies to banks, stockbroking firms, medical practices, architecture firms, accountancy firms, tax consultants and professional consultants.
The amendment to the law was initiated in accordance with the Centre's Model Shops and Establishment Act, 2016, and was passed by the state legislature in August, according to Hindustan Times. The notification was issued after the Act received the Governor's assent.
The bill divides shops and establishments in the state into two categories based on their employee strength. The changed provision of keeping establishments open 24x7 is available for both categories. Establishments and shops having fewer than 10 employees will have to submit their details as self-declaration to the local authority and will face minimum scrutiny. On the other hand, establishments with more than 10 employees will be scrutinised for their licences and services. "But the government would ensure that they would not be harassed," Chief Minister Devendra Fadnavis had said in the Assembly in August, during a discussion on the bill.
Out of the 35 lakh shops/establishments in the state, 22 lakh do not have any employee while 12 lakh shops have less than 10 employees, reported DNA. The amendments would mean that these 34 lakh outlets will not have to avail of this licence.
The act allows the government to exclude certain segments or businesses, especially outlets serving alcohol, from its purview, reported Hindustan Times. These exclusions can also be requested by civic bodies and the police. A senior official said, "The police has time and again flagged issues about liquor being sold 24x7. The BJP had also opposed this in the civic body. That is the reason the state government has kept liquor serving establishments out of the purview."
The report also said that the shops will not immediately be able to stay open 24x7, but would have to wait till the formalities are completed by the civic authorities. Some people have also raised concerns over the safety of women employees working late hours as well as the extra burden that will now be imposed on the police due to the decision.
The Act does have some provisions to safeguard workers' interest, said the Hindustan Times report. Employers will have to ensure that the safety and dignity of women employees is assured and they will have to provide transportation for women working after 9.30 pm. The employees will also be entitled for overtime pay, paid leave, first aid, canteen facilities and a creche.
Maharashtra labour minister Sambhaji Nilangekar-Patil was quoted by The Times of India as saying all employees need to be given one day off in a week. "Now, all shops can remain open in three shifts 24x7. The move will generate more employment as establishments would need workers in three shifts."
With inputs from PTI
Find latest and upcoming tech gadgets online on Tech2 Gadgets. Get technology news, gadgets reviews & ratings. Popular gadgets including laptop, tablet and mobile specifications, features, prices, comparison.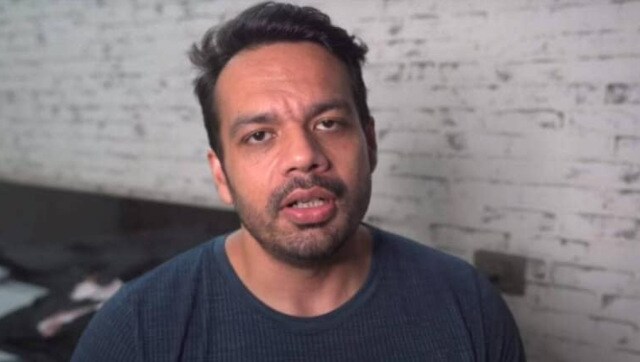 India
On Sunday, the Directorate General of Civil Aviation (DGCA) sent a show cause notice to an AirAsia India executive over the allegations made by Taneja.
India
As many as four constables attached to the Thane Central Jail in Maharashtra have tested positive for COVID-19
India
Coronavirus Updates:Coronavirus LIVE Updates:The Ministry of Home Affairs has releases Unlock-2 guidelines which will be in force till 31 July. Lockdown shall continue in containment zones till 31 July.