All is not fair in love if you are in Telangana; Dalits let down by KCR's silence amid caste war
Since the formation of Telangana in 2014, there have been seen 19 incidents of caste-based killings, according to the CPM-affiliated Inter-caste Marriages Federation.
India has changed. Only last September, the Arya Vysya Sangham in Hyderabad boasted about how a member of their community — Mahatma Gandhi — led the freedom movement. Today another member of the Vysya community, Maruthi Rao, considered both financially affluent and politically influential, stands accused of hiring an assassin to kill his son-in-law because the boy hailed from the Scheduled Caste community. The apostle of non-violence would have flinched.
On Friday, Pranay, a Dalit youth was killed by a hired assassin in Miryalguda town in Telangana, 140 km from Hyderabad. His fault was to fall in love with Amrutha Varshini, who belongs to the Vysya community, a forward caste. The scene of the crime was a hospital where the assailant attacked the 23-year-old with a machete, killing him on the spot even as Amrutha recoiled with horror. Amrutha has accused her father Maruthi Rao of being the brain behind the alleged case of the honour killing.
Pranay and Amrutha who were in love since their school days married six months ago. Amrutha's family was not happy with her decision. Amrutha is five months pregnant now and she says her father had been putting pressure to undergo an abortion.
It is eerie how Miryalaguda is Udumalpet revisited. In March 2016, Sankar, a Dalit engineer who had married Kausalya from the Thevar community, a caste deemed superior to his, was killed by assailants at a busy marketplace in Tiruppur district in Tamil Nadu. The murder took place in Kausalya's presence and was also caught on CCTV. The hired assassins were engaged by Kausalya's father who was awarded the death sentence by a Tiruppur court in December last year.
Since the formation of Telangana in 2014, there have been seen 19 incidents of caste-based killings, according to the CPM-affiliated Inter-caste Marriages Federation.
"Such a high number in a small state like Telangana shows that inter-caste marriages are not considered a social responsibility. When there is social disparity coupled with financial disparity, it turns into a lethal combination," says T Skylab Babu, president of the federation.
In March 2017, 28-year-old Dalit youth Manthani Madhukar in Peddapalli district was allegedly killed by family members of the upper caste girl he was in love with. Dalit groups claim it was passed off as a case of suicide because the girl's family was politically well-connected.
Two months later, 23-year-old Amboji Naresh, a Dalit who had married his childhood friend Swathi from the Reddy community was allegedly killed by his father-in-law. His body was then burnt in the fields in Nalgonda district and parts were thrown into the Musi river. Naresh's family bemoaned that they did not even have his body to perform the last rites, all they got were some charred remains.
Political scientist Kancha Ilaiah says that since bifurcation, the feudal mindset has only asserted itself weakening the progressive movements and made Dalits into soft targets.
"K Chandrasekhar Rao attended NT Rama Rao's son's funeral and even allotted land for his samadhi in Hyderabad, even though the late Harikrishna was anti-Telangana. Here neither KCR nor his son KT Rama Rao has visited the victim's family. KTR only put out a tweet, probably under pressure. What signal does it send?" asks Ilaiah.
The TRS officially is not willing to say anything on record on the tragedy beyond KTR's tweet where he said, "Dismayed and anguished on how deep-rooted casteism still is. The perpetrators of this heinous crime will be punished and justice will prevail."
There is also the view that KCR has not gone beyond rendering lip service to the Dalit cause. Not only did he not fulfill his promise of appointing a Dalit chief minister, he consciously stayed away from the Rohith Vemula controversy at the Hyderabad University, which other opposition parties described as "a case of institutional murder".
In July last year, in KTR's Sircilla constituency, eight Dalits were detained for allegedly torching a sand-laden truck after an accident. The police reportedly subjected them to third-degree torture and abused them with casteist slurs.
What the TRS government has not been able to do is to dispel the notion that the system is on the side of the socially dominant caste. In the Miryalaguda incident, Maruthi Rao is said to be close to TRS MLA Vemula Veeresham and had reportedly sought his help to get Pranay out of Amrutha's life. This despite Veeresham being a Dalit himself.
"The MLA is a Dalit but he is a puppet in the hands of the upper castes," says M Anjanayelu, social activist.
"The social conflict is increasing and the larger problem is that the state and police are seen to be on the side of the upper castes. If only they had acted promptly when they knew there was a threat to Pranay's life from Amrutha's family."
Veeresham has denied knowing Amrutha and Pranay saying "I saw their faces for the first time on television.'' But Amrutha has named Veeresham, saying she suspects his involvement.
Dalit activists complain that the chief minister's silence only emboldens more people to indulge in such brutal and pre-planned violence.
"The chief minister should have come out and said this is unacceptable. He has remained indifferent to it. When the prime minister keeps quiet over incidents of cow vigilantism or lynching, we condemn him. We should also condemn KCR when he chooses to be silent," says Ilaiah.
On paper, the Government of India and Telangana promote inter-caste marriages, providing financial assistance of Rs 2.5 lakh and Rs 50,000 for every such couple. A report in The Hindu mentions that 210 couples in Telangana applied under the scheme in 2017. But not all of them get the financial help as a recommendation letter from the local MLA, MP or district magistrate is mandatory.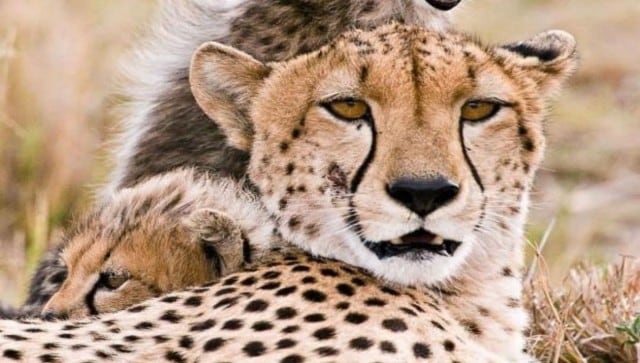 Explainers
Some say the presence of leopards in Kuno National Park could pose a problem for the big cats, while others point to reports of camera traps being removed and remain wary of poaching. But authorities say these lines of thinking miss the big picture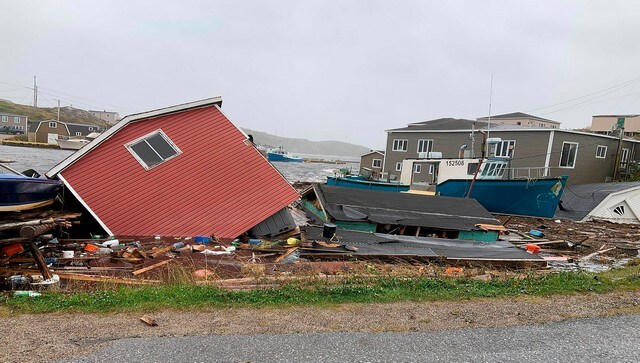 Explainers
Once a storm reaches maximum sustained winds of 119 kmph or higher, it is classified as a hurricane, typhoon, or tropical cyclone. However, the moniker given to it depends on its location
Explainers
Mohan Bhagwat's visit to the Kasturba Gandhi Marg mosque at the heart of the Delhi – his second meeting with Muslim intellectuals over the past month – comes amid an unprecedented outreach to the minority community by the RSS chief and in the backdrop of the Gyanvapi mosque row