All accused aquitted in Mecca Masjid blast case: A look back at past instances when NIA failed to furnish evidence
It's not the first time, however, that the NIA's probe has been found wanting. There have been several cases in the past when the NIA's investigation has failed to yield convictions.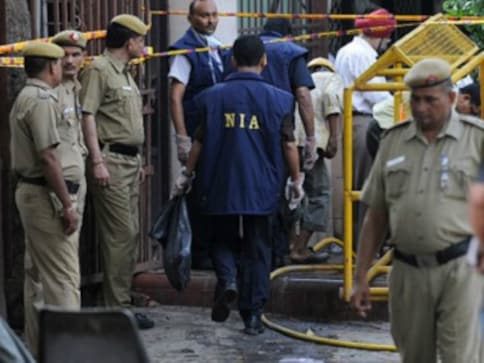 On Monday, the National Investigation Agency (NIA) special court in Hyderabad acquitted all five people accused in the 2007 Mecca Masjid blast case due to lack of evidence. The NIA has said it will examine the court's judgment after it gets a copy of it, and will then decide future course of action.
It's not the first time, however, that the NIA's probe has been found wanting. There have been several cases in the past when the NIA's investigation has failed to yield convictions.
Here's a brief look at previous cases which have gone against the NIA.
2006 Malegaon blasts: A series of bomb blasts hit Maharashtra's Malegaon town in September 2006, killing 37 and injuring over 100. In all, nine Muslim men were accused and arrested by the Maharashtra anti-terrorist squad (ATS), of which one died in an accident in 2001. However, after a long trial that spanned nearly 10 years, a special court acquitted all nine men, saying there was no evidence to prove their guilt and they were used as "scapegoats".
As reported by Hindustan Times, the NIA took over the probe in 2011, and arrested four people linked to a Hindu extremist outfit. However, the NIA later told the court that it had no evidence against the nine accused.
2008 Malegaon blasts: Exactly two years later, Malegaon was again the scene of terror attacks, as another blast ripped through the town and killed seven persons. The ATS arrested Sadhvi Pragya Singh Thakur in connection with the attack, and said it was her bike which was used to plant the bomb.
However, as reported by India Today in May 2017, the NIA filed a supplementary chargesheet in the case stating that evidence against Sadhvi could not be established and even alleged that the ATS' investigation was wrong. Finally, after over nine years, charges under the Maharashtra Control of Organised Crime Act (MCOCA) against Sadhvi Pragya and Lieutenant-Colonel Shrikant Purohit were dropped by a special NIA court in December 2017.
And there may be more to NIA's track record with Hindu extremists than meets the eye. Special public prosecutor Rohini Salian, who appeared for the NIA in the 2008 Malegaon blast case, revealed that the agency told her "to go soft" after the new NDA government took over at the Centre, as reported by The Hindu.
"An NIA officer approached me immediately after the change of government and told me in person to go soft. On 12 June, he approached me for the second time and said I would no longer be appearing in the case," Salian was quoted as saying in June 2015.
Referring to the NIA's approach towards the case after taking over the probe from the Maharashtra ATS, Salian said the accused got bail "by default" because no chargesheet was filed against them. "All three got bail by default, because the NIA did not file a chargesheet against them. They have not put in a single paper in court after taking over. What case we have all what the ATS has done?" she asked.
2007 Ajmer blasts case: In October 2007, Rajasthan's Ajmer Dargah was rocked by a blast, killing three persons. While a foreign hand was initially suspected, the blame soon shifted to Hindu extremists. Swami Aseemanand was accused of masterminding the attack, while senior RSS functionary Indresh Kumar's name also cropped up during investigations.
As reported by India Today, RSS functionary Bhavesh Kumar then accused several Congress leaders of pressuring him to name RSS leaders' involvement in the case.
However, the NIA's investigation suffered a massive blow when 24 witnesses — the testimonies of many of whom were critical to the case — turned hostile. As reported by Hindustan Times, among those who turned hostile was Jharkhand agriculture minister Randhir Singh and Govardhan Singh, even as assistant public prosecutor Ashwini Sharma said the case would be difficult to prove if three or four more witnesses turned hostile.
Eventually, with 26 witnesses turning hostile, the court acquitted Aseemanand and six others in the case.
With inputs from agencies
Explainers
Sold to a Turkish scrapyard in 2021 and on its way to being dismantled, the Sao Paulo was sent back after environmental groups raised questions about levels of the toxic material asbestos aboard it. Refused entry by Brazil port officials and the country's navy, it has been in international waters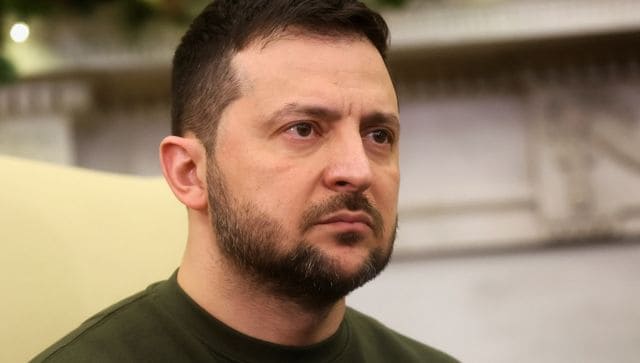 World
Ukraine is fighting two wars, one is against corruption. It has now launched a campaign to tackle the entrenched problem. But are dismissing ministers and raids on high-profile figures enough?
Explainers
Lab-grown diamonds are manufactured inside laboratories using cutting-edge technology. They have a similar physical appearance, chemical composition, and optical qualities as natural diamonds