Al-Qaeda's Kashmir announcement gets mixed response as locals fear fanatics hijacking struggle
Al-Qaeda's announcement of its entry in Kashmir opens a new chapter in Kashmir's post-1989 armed local insurgency
The statement from Al-Qaeda naming Zakir Musa, the former militant commander of Hizb-ul-Mujahideen, as the head of its wing in Kashmir has generated mixed reactions within and outside the state of Jammu and Kashmir.
The Al-Qaeda announcement has divided the militant ranks in the Valley with Hizb-ul-Mujahideen and Lashkar-e-Taiba rejecting any role for the international terror organisation in the Valley. Many in the Valley are taken aback, worrying about its impact on the ongoing struggle in Kashmir.
However, there has been no statement from Musa regarding the Al-Qaeda announcement. Musa was earlier accused of threatening to behead Hurriyat leaders in Lal Chowk, the commercial hub of Srinagar. He was expelled by the Hizb-ul-Mujahideen after his threat to the separatists.
Many believe that, India will intensify its policy towards Kashmiris after the Al-Qaeda announcement.
"Musa's exit from Hizb-ul-Mujahideen and subsequent developments in the Valley's political scenario have created ambiguity here. Musa is being hailed both as an Indian agent and a true Islamist, but I think the Kashmir issue is now becoming more complex, moving beyond the Hurriyat paradigm," Javid Wani, a political scientist told Firstpost. "I believe, it will be easier for the security agencies to control the situation and suppress the dissent," he added.
Militant groups too are reflecting on the new development, assessing its repercussions on Kashmir's struggle.
Syed Salahuddin, head of Hizb-ul-Mujahideen and chairman of the United Jehad Council released a video statement in which he said, "There is no space for any international organisation like Daesh (Islamic State) and Al-Qaeda in the state."
Salahuddin also cautioned the people to remain vigilant. "I appeal (to) the people of my nation, especially the youth that they should remain vigilant of the conspiracies of India and keep their relations intact with (the) organisation fighting against the Indian Army. (They should) not become part of any global agenda," he said.
However, many in the Valley believe that the situation is going to change if Musa, indeed, happens to be affiliated with Al-Qaeda.
Suhail Bhat, a journalist based in Srinagar told Firstpost, "Over the years Al-Qaeda has changed a lot. Many of its affiliates have detached themselves from the main wing and become completely indigenous like those in Syria and Somalia. Kashmir will be no exception. The newly nominated group is likely to work indigenously. It will increase the popularity of Musa and more youths will likely join his group than the others in the near future, but we are yet to hear anything from Musa."
Al-Qaeda's announcement also indicates that after years of talking about the travails of Palestine, Myanmar and Kashmir, it has finally mustered courage to come forward for Kashmir's struggle. But, the separatist leaders in the Valley and militant tanzeems have already denied any involvement of international groups like Al-Qaeda and the Islamic State in Kashmir.
However, there are others who also disagree on Musa's involvement.
"Musa is the youngest but first militant from Kashmir who has been linked with a global outfit. He has not pledged his support to the Al-Qaeda yet. But if such a thing happens then it will be bad for both Kashmir as well India. It will add to the woes of Kashmiris," Ishaq Beigh from south Kashmir told Firstpost.
While taking about its impact on Kashmir's struggle, Beigh said, "The movement in Kashmir is totally indigenous and no other element can highjack it. Zakir's al-Qaeda link will not harm this movement but external elements will definitely use it to defame Kashmiris."
The Jammu and Kashmir Police, meanwhile, has more questions on this development than any definite inferences.
A senior police officer deployed in South Kashmir while speaking with Firstpost on the condition of anonymity, said, "There are many things to be stressed upon. Firstly, if Al-Qaeda has given the statement about Musa's affiliation, why is he silent? Why is he yet to deny or corroborate the statement? There is also the question of Al-Qaeda's ideology. Are Kashmiris going away from Kashmiriyat and engaging in this kind of extremist ideology? There is a lot of confusion until Musa responds to the statement."
But the officer emphasised that if the Al-Qaeda gets involved, it will strengthen the hands of the militants.
That assessment differs from the assertion of SP Vaid, Director General, Jammu and Kashmir Police, who said, "Militant is a militant (for police). We will investigate the arrival of the Al-Qaeda in Kashmir."
"This kind of development would definitely lead to confusion as well as ideological clashes," Arshid Ahmad, a researcher told Firstpost. "Externally, it would lead to distortions like linking our struggle with Islamic fundamentalism. It would also cause defection from other sections of the Kashmiri society which have so far supported us, such as the Sikhs," he added.
The reactions from Kashmir are mixed, but what everyone agrees upon is that Al-Qaeda's announcement is an interesting development and opens a new chapter in Kashmir's post-1989 armed local insurgency.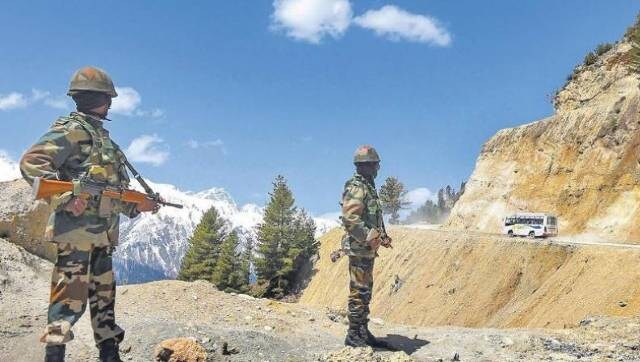 India
The ceremony was a solemn occasion to appreciate and recognise the professionalism in operational roles performed by the units during their tenure in northern Command, a defence spokesman said
India
19 January 2022 marks the beginning of the 32nd year of exile of the Pandits. This day in 1990 brought misery to the community and subsequently led to their ethnic cleansing from Kashmir
India
A police officer is among those injured. The security forces have cordoned off the area and launched search operations