Ajit Doval likely to visit China: NSA's famed 'Doval doctrine' and deconstructing India's stand on Beijing
Doval's comments are specially important amid reports that China is slowly increasing its naval presence in Indian Ocean region
As India resolves to dissolve the Sikkim sector border standoff with Beijing through diplomatic channels, all eyes are on National Security Advisor Ajit Doval's likely visit to China for BRICS NSAs' meeting on 27 and 28 July.
If the NSA does end up visiting Beijing, it will be a crucial trip and a probable step to resolve the almost-month-old border dispute. However, at a time when China remains unyielding in the face of the current crisis, Doval's traditional tough stance against Beijing raises doubts over whether any meaningful progress can be expected from his visit.
Doval, who was famously characterised as 'the hawkish Doval' by former RAW chief AS Dulat, is known for his hardliner stance in negotiating border disputes with China.
His rare public interactions, since he assumed office of NSA, have revealed that Doval prefers depending on military solutions over ceding ground in compromises. When India's traditional policy in handling border disputes with its neighbours has propagated a defensive approach, it was Doval who pitched the concept of defensive-offensive and offensive foreign policy.
It was under Doval's leadership that India carried out surgical strikes against Pakistan, and it was the current NSA who remarked that 'India would not compromise on its territorial interests and sovereignty,' when asked about his views on negotiations with China.
An article in Asia Times in 2016 commented on the said statement of Doval: "He (Doval) said at the Munich Security Conference in New Delhi in October 2014 that 'India would not compromise on its territorial interests', when the very purpose of the meetings of the Special Representatives of the two countries is to seek a compromise on the dispute."
The impact of Doval's policy views, which clearly pervades Modi government's foreign policy, has been markedly different from his predecessors so much that his ideas on China, Pakistan and India's territorial disputes are now commonly referred to as the Doval doctrine. Firstpost looked at his selective public remarks — mostly made during his Nani Palkiwala Memorial Lecture, 2014 and the Lalit Doshi Memorial Lecture, 2015 — to help decode his views on China in context of the current border row.
Answering a question about tackling China's growing might, Doval conceded that China's military is much more stronger than India, even as the former Intelligence Bureau director hailed India's missile technology. He said that it was tough for India to match China's might in the next fifty years, but he advocated ramping up missile technology to target China's economic installations, which he said were the Dragon's only vulnerable spot.
These remarks were made during a public interaction on 27 August, 2010, as shown in this YouTube video, however, Firstpost could not independently verify the source's veracity. Doval's past comments on China's 'bottomless territorial hunger' assumes importance in these times, as the NSA's visit to Beijing in the coming week could be a make-or-break situation on India-China border stalemate.
The NSA's past comments become crucial also because China is slowly increasing its naval presence in Indian Ocean region and has carried out military exercises in Tibet, even as the border standoff in Sikkim is going on.
Another report in The Times of India, quoted Doval's remarks at the Munich Security Conference in 2014. Doval had said that even though relationship with China are "very important", India must not compromise on issues of sovereignty. "I would like to develop our relations to such an extent till the time our territorial and integral sovereignty ... we would not able to compromise on it," Doval said.
Doval's remarks gain significance at a time China is ramping up the anti-India rhetoric, in what it views as an unprecedented dispute with New Delhi. India and China are locked in a standoff in the Doklam area in Sikkim sector near the Bhutan tri-junction for over three weeks after the Chinese army attempted to build a road in the disputed narrow stretch of land. China has made it clear that back channel negotiations will only bear fruit after India withdraws its troop.
It will be interesting to see whether Doval sticks to his hardliner approach towards Beijing at a time when China too shows no inclination to compromise. The Asian Times article had compared Doval's approach to his predecessors. The article stated, that while Narendra Modi under Doval's influence has stuck to requesting China to 'reconsider' its received positions on existing disputes with India, Doval's predecessor Brajesh Mishra had clocked considerable progress in Sino-India ties and had been hopeful of reaching positive results.
Find latest and upcoming tech gadgets online on Tech2 Gadgets. Get technology news, gadgets reviews & ratings. Popular gadgets including laptop, tablet and mobile specifications, features, prices, comparison.
India
Despite subsidies offered by state government, the capital cost requirement involved in alternatives to crop burning remains high, say experts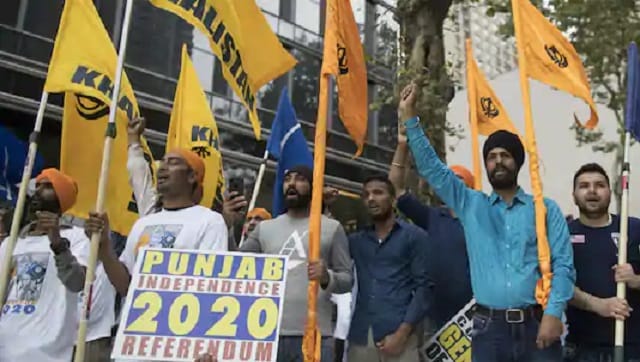 India
The paper, titled 'Khalistan: A Project of Pakistan', supports the longstanding belief that support for a separate Sikh State is part of the Pakistani strategy to 'bleed' India
India
The notion of the Paris-Delhi-Canberra axis was first articulated by French president Emmanuel Macron in Sydney back in May 2018