Airtel slammed on Twitter for giving in to 'bigotry' after woman refuses to interact with Muslim executive, carrier denies charge
Airtel landed in a Twitter controversy on Monday after a woman posted that she did not want to interact with a customer resolution officer as he was a Muslim.
Telecom company Airtel landed in a Twitter controversy on Monday evening after a woman posted that she did not want to interact with a customer resolution officer as he was a Muslim. In response to this tweet, a man named Gaganjot took the conversation forward, leading many to accuse the company of not standing up to 'bigotry.'
Following the conversation, many people expressed outrage, saying that they wanted to quit their Airtel connection.
Earlier, the woman — Pooja Singh — posted a complaint on Twitter about 'misbehaviour' by a service engineer over the phone. Responding to this, a man named Shoaib posted a standard response. However, Singh subsequently tweeted —
Dear Shohaib, as you're a Muslim and I have no faith in your working ethics because Kuran may have different version for customer service, thus requesting you to assign a Hindu representative for my request. Thanks

— Pooja Singh 🇮🇳 (@pooja303singh) June 18, 2018
Subsequently, Airtel tweeted —
Hi Pooja! As discussed, please let me know what days & time frames work best for you so we can talk. Further, please share an alternate number so that I can assist you further with this. Thank you, Gaganjot — Bharti Airtel India (@Airtel_Presence) June 18, 2018
Many social media users referred to the telecom company's response as an example of succumbing to bigotry. Others took to lampooning Singh, questioning if she would stop using fuel from Muslim-majority countries.
Some Twitter users said that they wanted to quit their Airtel connections —
Hey Gaganjot... Mark this Tweet... now that ur company has given into racial bigotry i shall port my number outta Airtel and make sure atleast 25 of my friends to d same to.. shall forward numbers i helped port soon.. GOOD LUCK

— Girish Khubani (@girishkhubani) June 18, 2018
Hi guys. Can you please let me know how to initiate the closure of my Airtel broadband account ? I can't use services provided by a firm which can't stand up to bigotry! — Arun Sriranga (@Arun_Sriranga) June 18, 2018
Dear @Airtel_Presence this conversation is genuine (I've seen the timeline myself). I refuse to pay another penny to a company that condones such blatant bigotry. I'm beginning the process of porting my number to another service provider & canceling my DTH & Broadband. pic.twitter.com/BZxJOaEsN6

— Omar Abdullah (@OmarAbdullah) June 18, 2018
The company subsequently issued another response to Singh, in which it stated, "Dear Pooja, at Airtel, we absolutely do not differentiate between customers, employees and partners on the basis of caste or religion. We would urge you to do the same. Both Shoaib and Gaganjot are part of our customer resolution team. If any customer contacts us for an ongoing service issue then the first available service executive responds in the interest of time. On your query, we will get back to you as soon as there is an update."
Further, the company said in a statement to the media, "We request everyone not to misinterpret and give it unnecessary religious colour. The said customer has been responded to."
Speaking to Firstpost, an Airtel spokesperson said, "The first tweet (posted by Shoaib) was a standard response. As per procedure, if a customer is not happy with a resolution officer, another person takes over. We are not pandering to anyone's religious biases."
With inputs from Sulekha Nair
Business
Agrawal said in a note posted on Twitter that he is honoured and humbled on his appointment and expressed gratitude to Dorsey's "continued mentorship and your friendship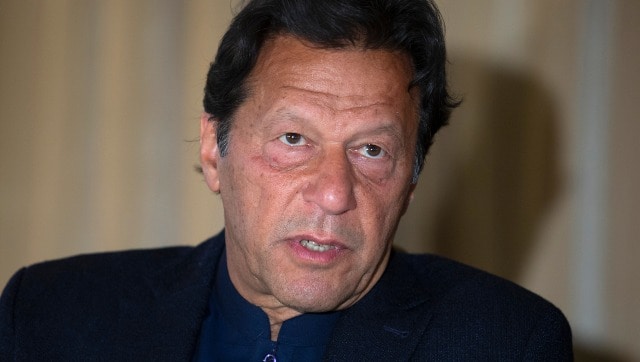 World
The tweet by the verified account of the embassy mentioned Imran Khan, asking how long does he expect government officials to remain silent in the face of hyperinflation. 'Is this Naya Pakistan,' the post read
Business
Twitter's outgoing CEO Jack Dorsey announced that 37-year old Parag Agrawal, an IIT Mumbai and Stanford University alumnus, will be the company's new chief executive as he stepped down after 16 years at the company that he co-founded and helmed