Morning after Diwali, air quality plummets across India: AQI 'very poor' in Delhi, Mumbai 'moderate' as most ignore SC firecracker guidelines
Air pollution levels across the country took a hit following Diwali celebrations, after many defied the Supreme Court's restrictions on the timeframe within which firecrackers can be burst.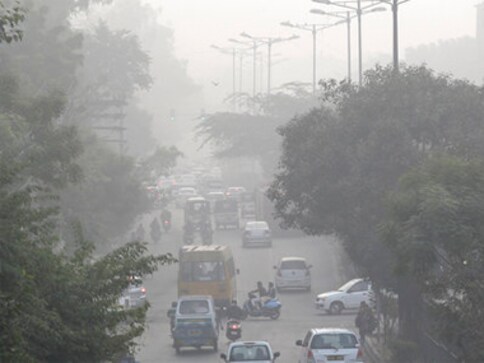 Air pollution levels across the country took a hit after Wednesday's Diwali celebrations, with many people defying the Supreme Court's restrictions on the timeframe within which firecrackers can be burst.
The apex court had on 23 October allowed the use of firecrackers on Diwali between 8 and 10 pm. Whereas on Christmas and New Year's Eve, they will be used only from 11.45 pm to 12.45 am. The court had disallowed the online sale of firecrackers.
New Delhi
In the National Capital, air quality deteriorating to the "very poor" category as Delhiites continued to burst firecrackers long after the deadline set by the Supreme Court, authorities said.
The overall Air Quality Index (AQI) in Delhi was recorded at 302 at 11 pm, which fell in the "very poor" category, according to the Central Pollution Control Board (CPCB). The air quality started deteriorating rapidly from 7 pm. The AQI was 281 at 7 pm. It rose to 291 at 8 pm and further deteriorated to 294 at 9 pm and 296 at 10 pm, according to the CPCB.
The Supreme Court had also allowed the manufacture and sale of only "green crackers" in Delhi, which have a low light and sound emission and less harmful chemicals.
The court had also asked the police to ensure that banned firecrackers were not sold, and said that the station house officer (SHO) of the concerned police station concerned would be held personally liable in cases of violations. However, there were reports of violations from many areas long after 10 pm.
Several areas showed a spike in air pollution. Areas like Anand Vihar, ITO and Jahangirpuri recorded very high pollution levels. Violations of the Supreme Court order were reported from Mayur Vihar Extension, Lajpat Nagar, Lutyens Delhi, IP extension, Dwarka, Noida Sector 78 among other places.
The police admitted that there were violations, adding that they would take serious legal action against those violating the apex court order.
The SAFAR forecast "bad" air quality Thursday even though partially toxic crackers were burst as compared to 2017. It also said the pollution levels would peak between 11 am and 3 am Wednesday and Thursday.
Mumbai
As per a Hindustan Times report, pollution levels in Mumbai rose slightly on Wednesday, but the air was much cleaner than it usually is during this time of the year. Researchers had forecast a 'very poor' an AQI reading of 306 for Wednesday, but a 221 reading was recorded, which falls in the "poor" category.
Andheri was the most polluted location in the city on Wednesday, with an AQI of 355 (very poor), followed by Borivali at 301 (very poor). Bandra Kurla Complex, Malad and Mazgaon recorded 'poor' AQI. Most other locations in the city recorded 'moderate' air quality. Bhandup recorded the cleanest air in the city at 101, which falls under the "moderate" category.
SAFAR predicted that the most-polluted locations on Thursday would be Andheri and Bandra Kurla Complex. "Senior citizens, infants, and people who already have lung, heart and other illnesses (such as diabetes) are most vulnerable to the 'very poor' air quality," read SAFAR's precautionary statement on Wednesday for Mumbai. The report said that air quality is likely to improve from Saturday.
Tamil Nadu
Air pollution levels also dipped across Tamil Nadu on Diwali, the state pollution control board said Wednesday. Police have filed over 1,000 cases against those who burst firecrackers in violation of the two-hour time frame.
A senior pollution control board official said that data showed a drop in pollution levels across the state, including Chennai, on Tuesday. Citing data being collated from several parts of the state, he told PTI that there was a definitive drop in air and noise pollution levels on the day (when compared to previous years) and surveys showed that the parameters conformed to set standards in most regions.
In Chennai, the Ambient Air Quality survey showed that pollution in 2018 was much lesser and even almost conformed to the prescribed limits of 100/micrograms as regards PM10. PM10 ranged from 48 to 114 micrograms on Diwali day, compared to between 387 to 777 microgram the previous year, he said, adding gaseous pollutants (sulphur dioxide and oxides of nitrogen) were well within the prescribed standard of 80 micrograms.
Ambient noise level ranged between 68 to 89 decibels on Diwali in Chennai compared to between 68 to 80 decibels last year, the official said, adding the increase was "quite marginal" when commercial area categories were factored in.
With inputs from PTI
Find latest and upcoming tech gadgets online on Tech2 Gadgets. Get technology news, gadgets reviews & ratings. Popular gadgets including laptop, tablet and mobile specifications, features, prices, comparison.
Health
A recent report by Lancet Commission indicates that taking action against certain lifestyle risk factors at an early age can reduce the risk of developing dementia later in life to a large extent
World
Calling it 'one-sided, energy-destroying', Trump justified America's withdrawal from Paris climate accord on his watch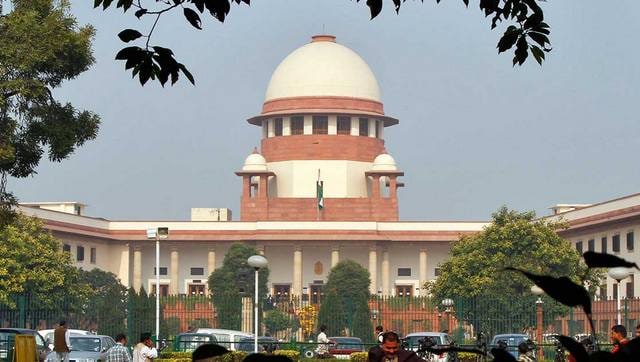 India
Section 2(1)(c) of the Contempt of Courts Act is unconstitutional, violates the freedom of speech and is 'incurably vague', said the petition