Air India staffer accuses senior executive of sexual harassment, writes to Suresh Prabhu on Twitter
Air India is once again under the scanner after an air hostess alleged that she was sexually harassed by a senior executive working with the airline.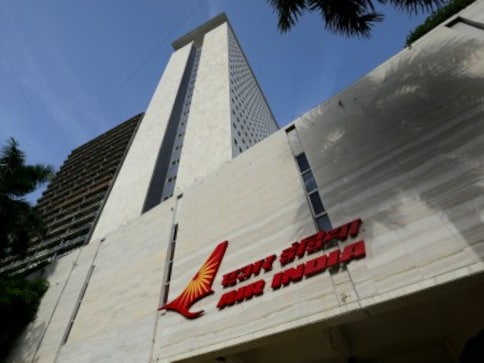 Air India is once again under the scanner after a staffer alleged that she was sexually harassed by a senior executive working with the airline. The staffer, wrote in a letter shared on Twitter titled, 'Request for justice, sexual harassment and discrimination at the workplace by Air India senior executive', that the culprit 'sexually propositioned', 'abused' her, and also used foul language.
"I have been forced to bring my serious complaint of sexual harassment and gross and deliberate discrimination by a senior officer of Air India over the last few years to your kind self, since the management of Air India has refused to deal with the matter seriously, and in fact are now considering rewarding him for sexual. harassment against us," she said.
News18 reported that the Ministry of Women and Child Development has since taken cognizance of sexual harassment complaint lodged by the staffer.
In the letter, without revealing the name of the culprit, the victim mentioned that she is an air hostess, and a single mother working for Air India at a senior position.
"Without mincing any words, this senior executive (whose name will be revealed when I meet you) is a predator and has sexually propositioned me, abused me, used abusive language on other women in my presence, spoken of sexual acts with me and other women in my presence in the office premises and has tried to compel women in his office (including me) to come and drink with him at various bars," she wrote in her letter.
She said that despite repeated complaints, Air India did not take action. "Sadly the AI woman's cell did nothing to act on the issue and dragged their feet on the matter," she said.
"I used the internal processes because I did not want to attract publicity or attention, in the media or the Airline, but six years of torture and nine months of torturous delay and coverups have left me frustrated," she said.
The victim also marked a copy to Civil Aviation Minister Suresh Prabhu and Prime Minister Narendra Modi. The letter was also shared from her personal Twitter account, which was subsequently brought to the attention of Prabhu by journalist Barkha Dutt.
"Disturbing complaint of sexual harassment at Air India about a senior executive. Hope Jayant Sinha and Suresh Prabhu will shut down what the complainant, a single mother and crew member, is calling "the old boys club"... a club that expects women to accept this rubbish," Dutt wrote.
Responding to the situation, Prabhu wrote on Twitter: "Asked Air India CMD to immediately address this issue. If necessary, will appoint another committee."
Meanwhile, Chetan Sanghi, Joint Secretary in Ministry of Women and Child has asked the women to email the particulars at min-wcd@nic.in. "We will get it surely looked into," he said in a tweet.
The staffer, meanwhile, has also personally requested to meet Prabhu, so that she can explain the situation in details and the grim situation in her department.
World
The Civil Aviation Authority of Nepal (CAAN) has suspended two employees of the air traffic controller department for "carelessness", according to CAAN spokesperson Jagannath Niroula
World
Air India last month placed a record order for 470 jets and is making an aggressive push in the international market. Domestic rival IndiGo is also in talks for a new order of more than 500 planes
World
Kishida, who is on a two-day trip to India, said he hopes to promote a vision of a free and open Indo-Pacific, a Tokyo-led initiative for greater security and economic cooperation that is geared toward curbing Beijing's growing assertiveness.