Air India flight takes off with faulty ACs; flyers' complaints go unheard even after flight lands
The air conditioning system of a Delhi-bound Air India flight from Bagdogra Sunday malfunctioned, leading to protests from the passengers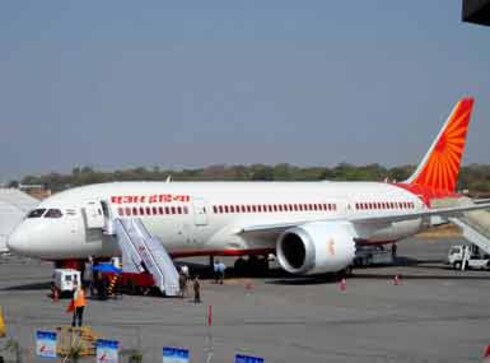 The air conditioning system of a Delhi-bound Air India flight from Bagdogra malfunctioned on Sunday leading to protests from the passengers.
India Today report said that the airlines crew discovered the malfunction before the flight could take off. However, when the flyers notified the Air India staff about the problem they said that the air conditioning would start working as soon as the flight takes off.
Passengers were distraught when no solution was visible for two hours.
Debasmita, an asthama patient, told India Today: "When I realised that the AC wasn't working and the oxygen masks were of no help, I asked for the oxygen cylinder since I could barely breathe. That's when I learnt that even the oxygen cylinder was empty."
Many other passengers complained of suffocation, as per an ANI tweet:
#WATCH Air India Delhi-Bagdogra flight took off with faulty AC system, passengers protested complaining of suffocation pic.twitter.com/3nibvSrb1E

— ANI (@ANI_news) July 3, 2017
India Today further mentioned that passengers' complaints were not heeded even when the flight landed in New Delhi. According to The Financial Express, the passengers have demanded action. Air India said that the problem was a technical matter and an investigation would be initiated, as reported by ANI. The flight, AI-880, had 168 passengers and made a safe landing in New Delhi.
An Air India spokesperson said the passengers complained of malfunctioning of the air conditioning system in the flight and they also protested. An ANI tweet mentioned that the flight landed before time:
Flight took off yesterday at 1.50 pm from Bagdogra and landed in Delhi 25 minutes before scheduled time(of 4.05 pm) at 3.40 pm — ANI (@ANI_news) July 3, 2017
Some people took to Twitter to complain about the air conditioning problem in the flight.
The Economic Times reported that last year the airliner saw over 5,000 complaints between January and October. Civil aviation minister Ashok Gajapathi Raju said that the complaints resulted from a deficiency in service.
However, Raju added that Air India constantly 'endeavours to enhance its facilities and services being provided to its passengers to ensure customer satisfaction.'
The national air carrier is up for a major orgnisational rejig as the Centre is mulling to privatise the stakes of the public sector company.
Air India's employees union protested against the airliner's privatisation bid when 8,000 of its members were urged to come together for a movement, as per a previous Firstpost article. The Air Corporations Employees' Union (ACEU) was also planning to meet a group of ministers.
With inputs from PTI
Find latest and upcoming tech gadgets online on Tech2 Gadgets. Get technology news, gadgets reviews & ratings. Popular gadgets including laptop, tablet and mobile specifications, features, prices, comparison.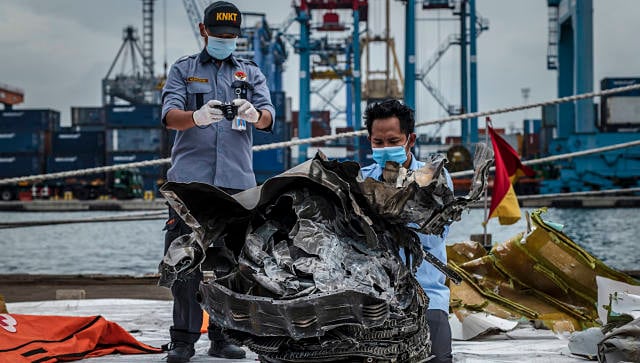 World
Like most commercial airlines, Sriwijaya Air was forced to scale back operations in the pandemic. At one point it was down to operating just five of its 18 planes
World
For now, Dorsey says Twitter's goal 'is to disarm' as much as possible and move towards 'a more peaceful existence'.
News & Analysis
In the image posted by the suspect account, Trump is shown playing golf in the shadow of a giant drone, with the caption 'Revenge is certain' written in Farsi.