Air India flight 620: Plane makes emergency landing at Mumbai airport after engine emits smoke
Hyderabad-bound Air India flight made an emergency landing at Mumbai's Chhatrapati Shivaji International Airport after smoke was detected in the undercarriage
A Hyderabad-bound Air India flight made an emergency landing at Mumbai's Chhatrapati Shivaji International Airport after smoke was detected in the undercarriage, according to IBN Live. All 120 passengers on board were evacuated immediately and the main runway of the airport closed.
Airport officials said around 7.30 am, when the flight was preparing to land, smoke was detected and it made an emergency landing as a precautionary step and the aircraft is back in the bay.
Recently, a spate of hoax calls disrupted many Air India flights. On 24 March, the airline received a bomb threat for its Jeddah-bound flight. According to a report in the DNA, though the authorities declared the threat as "non-specific," security was stepped for all flights on this route.
According to the Hindustan Times, a hoax caller had claimed last week that 23 Air India flights were under terror threat. The man going by the name of Mike said that he is based in New York and gave information that over 50 flights are under the threat of serial bomb explosions. The information given by him has so far proved to be false, but a a senior Central Industrial Security Force (CISF) official was quoted saying the authorities have not been able to trace his location.
If not hoax calls, then Air India flights have often been delayed for hours due to technical snags. Air India's Dreamliner hit with a technical problem was grounded in Paris on 25 March. Just a week back, Air India's Kolkata-Delhi fight faced the same problem, forcing a midnight replacement.
Currently, Air India has 21 Boeing 787-800, six more will be added to the fleet by August 2018. Reports suggest that the airline's engineering union had urged the management to defer the deliveries till the technical issues are sorted out.
On 9 March, Air India's Mumbai-bound flight made an emergency landing after a bird hit it during take-off. Officials said that the bird had hit the engine as a result all the 129 passengers on board had to return to the runway.
The list of Air India flights getting delayed or cancelled due to embarrassing technical glitches is more than five this month. The Pakistan High Commissioner to India Abdul Basit was on board an Air India flight from Kolkata to Delhi. The flight was ready to take off when the pilot noticed the technical problem. The flight had to be cancelled when the ground engineers failed to repair the problem.
Again this month, 160 passengers on board the national carrier's Airbus A320 had to be evacuated at the Mumbai airport following a tyre burst. According to The Wall Street Journal, the aircraft was more than 20 years old.
Last year in December, Ravi Subramanian, an Air India technician, died instantly after he was sucked into the engine of a parked plane at Mumbai airport.
With inputs from agencies
Find latest and upcoming tech gadgets online on Tech2 Gadgets. Get technology news, gadgets reviews & ratings. Popular gadgets including laptop, tablet and mobile specifications, features, prices, comparison.
India
To qualify for the executive programme, CSEET candidates must score at least 40% of marks in each paper, and a minimum of 50% in all papers combined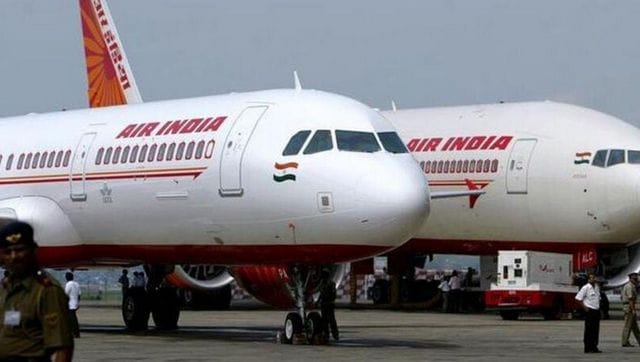 India
As per the UAE government rules, each passenger travelling from India needs to bring an original COVID-19 negative certificate from the RT-PCR test done 96 hours prior to the journey