AIMPLB sacks Salman Husaini Nadwi for 'compromising' on Babri: Influential Muslim cleric once wrote a letter supporting Islamic State
Salman Husaini Nadwi is highly revered among the Muslims in Lucknow. He had earlier to Abu Bakr al-Baghdadi and expressed support for the Islamic State.
The All India Muslim Personal Law Board (AIMPLB) parted ways with one of its more influential members as it sacked cleric Salman Husaini Nadwi, who had said that shifting of the mosque in Ayodhya is permissible. Nadwi had recently courted controversy  after he met Sri Sri Ravi Shankar over the Ayodhya dispute and said at the board's meeting that shifting of the mosque is possible according to the Sharia.
Nadvi was expelled on the recommendation of a disciplinary committee, News18 reported. On Saturday, at the general body meeting of AIMPLB, many of the 500 participants said Nadvi should be removed from the board. AIMPLB referred to Nadvi's statement on the shifting of the mosque and said it is not acceptable and the remarks were made in his personal capacity.
Referring to Nadvi's remarks that a mosque can be shifted as per the Sharia (Islamic law), the board said it had made its stand clear that masjid is the "home for Allah". "Masjid always remains like that. It cannot be shifted or gifted or sold. This is Sharia. Salman Nadvi's stand is opposite to this. He made it clear that he did not want to change his stand," it said.
Nadwi is a Lucknow-based leading Islamic cleric and is a senior lecturer and mentor at Darul Uloom Nadwatul Ulama. His Facebook page describes him as having served the Muslim community in India through various methods over the years. He established the Madrasat al-Imam Ahmad ibn 'Irfan al-Shahid al-Islamiyyah in 1975, which is a noted institution of Islamic learning. He has a masters degree in Hadith — a record of the traditions or sayings of the Prophet Muhammad, revered as a major source of religious law and moral guidance, second only to the authority of the Quran.
He is highly revered among the young generation of Muslims in Lucknow. For he is not only a senior faculty member (mudarris) in Lucknow's most reputed Islamic seminary, but also a founder-ideologue of a Lucknow-based global Islamic organisation of Muslim youths widely known in the Arab world as 'Harkatul Shabab al-Islami' (movement of Islamic youths).
He is also a man of letters.
Wrote to Abu Bakr al-Baghdadi to express support for Islamic State
Nadwi had earlier made headlines when he had written a letter to pay allegiance and extend congratulations to Islamic State leader Abu Bakr al-Baghdadi in mid-2014. Given that the congratulatory letter was issued by a senior teacher in India's leading madrasa, it was interpreted as an indication of the attitude and approach of the Lucknow-based clergy towards the emergence of a global Islamic caliphate. However, in his letter, Nadwi was only a spokesperson of the petrodollar-funded Wahabi seminaries in India. India's mainstream Muslims and spiritually-inclined Sufi leaders issued an open letter to Nadwi with unequivocal statements castigating his inclination towards al-Baghdadi's conception of the Islamic state.
Nadwi, later, backed out after facing widespread criticism. Writing in The Milli Gazette, Nadwi blamed the media for their journalistic dishonesty as he alleged that they had distorted his statements. He then criticised the activities of the Islamic State and said they are "wrong from the Islamic point of view and only help to defame Islam".
He, then, warned all Muslims to not be cheated by the group and until they prove their sense of justice and broad-mindedness required by Islam, people should not be influenced by this group.
In an interview with Firstpost, Nadwi admitted that he had written a congratulatory letter to Baghdadi. However, he also justified his support for what he initially thought of as an 'Islamic state of the true Quranic principles of caliphate'.
Nadwi said, "I congratulated Abu Bakr Al-Baghdadi on the point that he had registered victories against the cruel atrocities of Shias in Iraq (shion ke zalimana mazalim)". He further said that in the letter he had advised Al-Baghdadi to establish good relations with other countries as well as with India and not to kill ordinary people just because they belong to different sects, i.e. mainly the Shia sect. "However, Al-Baghdadi continued to promote sectarianism (anti-Shia killings) and the violence spread to other countries"…. "Now, Daesh is on the path of Kharijites. They talk about Islam but Islam se bari hain (are out of Islam)."
Proposed to raise a militia for a "powerful global Islamic army"
Nadvi also wrote a long and passionate letter to the Saudi government offering to raise a militia of 5,00,000 Sunni Muslim Indian youth as his contribution to a "powerful global Islamic army". He proposed the army would fight Shia militants in Iraq and "help Muslims in need" elsewhere. The army would become part of a Caliphate that he wants Saudis to set up for the Muslim ummah, the international Muslim community.
He also suggested that terrorists should not be referred to as terrorists as they were engaged in a "noble cause'' and called for a "confederation'' of all jihadi organisations so that they could transform themselves into a single "powerful global force".
His offer of raising an Indian Muslim militia to fight on foreign lands which has caused a stir even in the normally complacent Muslim quarters as it comes amid mounting concern over the increasing radicalisation of young Indian Muslims who had far defied the global Islamisation trend.
Letter to Turkish president Recep Tayyip Erdogan
After a failed military coup in Turkey in April 2016, Nadvi wrote a letter on praising Erdogan and denouncing Fethullah Gulen as the mastermind of the Turkey coup. He also expressed regret at the successful coup led by Abdel Fattah el-Sisi in Egypt, reported DailyO. The report attributed this support to the fact that both Erdogan and Morsi are prominent figures representing political Islam.
With inputs from agencies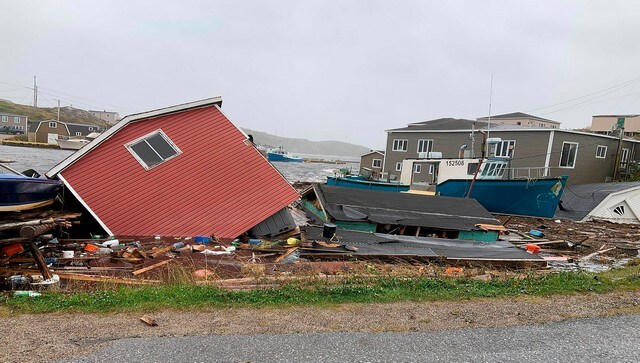 Explainers
Once a storm reaches maximum sustained winds of 119 kmph or higher, it is classified as a hurricane, typhoon, or tropical cyclone. However, the moniker given to it depends on its location
Explainers
Mohan Bhagwat's visit to the Kasturba Gandhi Marg mosque at the heart of the Delhi – his second meeting with Muslim intellectuals over the past month – comes amid an unprecedented outreach to the minority community by the RSS chief and in the backdrop of the Gyanvapi mosque row
Explainers
Mahsa Amini slipped into a coma and died while in police custody in Tehran. The 22-year-old, visiting the capital with her family, was detained after the 'morality police' took issue with her headscarf. Her death has led to widespread anger with Iranian women leading protests