AIIMS director says Atal Bihari Vajpayee's health is improving, ex-PM will make 'full recovery in next few days'
AIIMS director Dr Randeep Guleria said former prime minister Atal Bihari Vajpayee's health had improved significantly.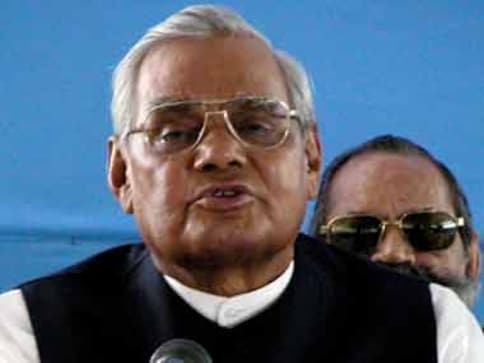 All India Institutes of Medical Sciences (AIIMS) director Dr Randeep Guleria on Wednesday said that former prime minister Atal Bihari Vajpayee's health improved significantly.
Guleria, who has been Vajpayee's personal physician for years, also said that the former prime minister was expected to make a full recovery in the next few days.
"We are very hopeful that he should make a full recovery in the next few days. He is now showing good improvement and overall, his health is good," the AIIMS director said at a press conference. "He has shown significant improvement in the last 48 hours."
Guleria also said that when Vajpayee was admitted to the hospital, a team of senior doctors attended to him "immediately", and "he was started on injectable antibiotics". "His respiratory rate and heart rate are all normal," the AIIMS director said.
Atal B Vajpayee has shown significant improvement in last 48 hrs. His kidney function is back to normal, heart rate,respiratory rate & BP also normal, they're being maintained without support. Hopefully he'll make full recovery in next few days, overall his health is good: AIIMS pic.twitter.com/YXCcVIoQ99

— ANI (@ANI) June 13, 2018
Earlier, the chairperson of the AIIMS media and protocol division, Aarti Vij, had told IANS that Vajpayee's condition was stable. "He is responding to treatment and is on injectable antibiotics," IANS had quoted her as saying. "All vital parameters are stable. He will continue to be in hospital till the infection is controlled."
Vajpayee was admitted to AIIMS on Monday. His hospitalisation triggered VIP visits, including by Prime Minister Narendra Modi, Bharatiya Janata Party (BJP) National President Amit Shah and Congress President Rahul Gandhi.
The news of Vajpayee's condition being stable did little to slow the flow of prominent leaders to the hospital in Delhi. Former prime ministers Manmohan Singh and HD Deve Gowda as well as Rashtriya Swayamsevak Sangh chief Mohan Bhagwat visited him on Tuesday.
Among other leaders who made a visit to the hospital are Lok Sabha deputy speaker M Thambidurai, veteran BJP leader Murli Manohar Joshi, MDMK leader Vaiko and Union ministers Ashwini Choubey, Vijay Goel and Sadhvi Niranjan Jyoti.
Vice-president M Venkaiah Naidu also enquired about Vajpayee's health. Health minister JP Nadda, who visited AIIMS on Monday, was again at the hospital on Tuesday. Another BJP stalwart, LK Advani, visited him on Monday.
With inputs from IANS
Find latest and upcoming tech gadgets online on Tech2 Gadgets. Get technology news, gadgets reviews & ratings. Popular gadgets including laptop, tablet and mobile specifications, features, prices, comparison.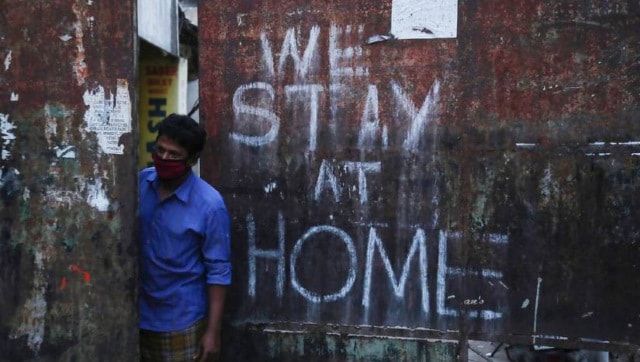 India
Coronavirus Updates: The lockdown will have 21 exemptions, including those given to emergency and essential services as well as to print and electronic media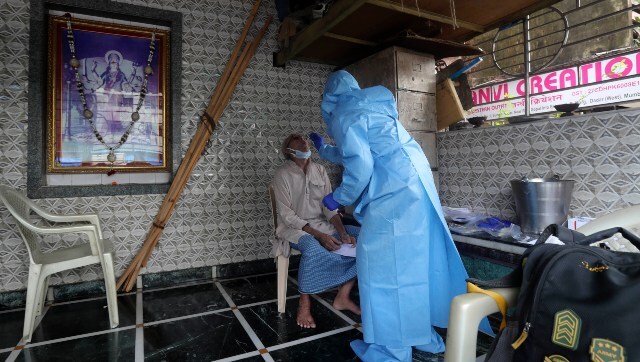 India
Coronavirus LIVE Updates: Sharjeel Imam has tested positive for COVID-19, ANI reported. Delhi Police Special Cell had applied for his production warrant in Assam as he is lodged at Guwahati Central Jail and he was going to be presented before a Delhi Court on 25 July, but will not be produced now.
India
Fifteen institutions of national repute would be the registry sites and would mentor around 100 COVID-19 hospitals where the data would be collected