Ahead of Lok Sabha polls, CAG report slams Centre for excess expenditure without Parliament approval
The CAG report revealed a failure of the accounting authorities from the highest to lowest levels to enforce accountability
The CAG report was tabled in Parliament

This is the last session of the Lok Sabha before the general elections

The CAG report revealed a failure of the accounting authorities
The Comptroller and Auditor General (CAG) report tabled in the ongoing Budget Session of Parliament, the last session of the Lok Sabha before the general elections in April-May, revealed a failure of the accounting authorities from the highest to lowest levels to enforce accountability, resulting in violation of the principles enunciated above, leading to an excess expenditure of Rs 99,610 crore over parliamentary authorisation during the fiscal year 2017- 2018.
The CAG report on 'Accounts of Union Government' tabled in Parliament on Tuesday said: "Such excess expenditure over grants approved by Parliament are in violation of the will of the Parliament and the basic principle of democracy that not a rupee can be spent without the approval of the Parliament, and therefore, must be viewed seriously.
The total expenditure of Government of India (GoI) against approved demands during 2017-18 was Rs 88,81,034 crore, of which Rs 81,80,553 crore (92.11 percent) was incurred by Civil Ministries (96 Grants), Rs. 3,81,568 crore (4.30 percent) by Railways (one Grant), Rs. 2,92,131 crore (3.29 per cent) by Defence (two Grants) and Rs. 26,782 crore (0.30 per cent) by Department of Posts.
Article 114(3) of the Constitution provides that no money shall be withdrawn from the Consolidated Fund of India except under appropriations made by law. General Financial Rules (GFR), 2017, stipulate that no expenditure shall be incurred which might have the effect of exceeding the total Grant or Appropriation authorised by Parliament for a financial year except after obtaining a supplementary Grant or an advance from the Contingency Fund.
CAG also observed that during 2017-18, the entire cash supplementary remained unutilised in 18 cases across 15 grants. In 11 such cases involving cash supplementary of Rs. 11,017 crore, actual expenditure was even less than the original provisions. It said Rs 94,036 crore collected under Secondary and Higher Education Cess was retained in the Consolidated Fund of India, contrary to procedure, instead of to the fund that had been created for this purpose.
Find latest and upcoming tech gadgets online on Tech2 Gadgets. Get technology news, gadgets reviews & ratings. Popular gadgets including laptop, tablet and mobile specifications, features, prices, comparison.
India
After the first meeting of the apex-court appointed panel, Ghanwat, said the first round of talks with the protesting farmers and other stakeholders is scheduled for Thursday 21 January
India
Rahul said the Centre is is under the impression that they can 'destroy the cultures of this country', but he came to Madurai to send a message that nobody can suppress Tamil spirit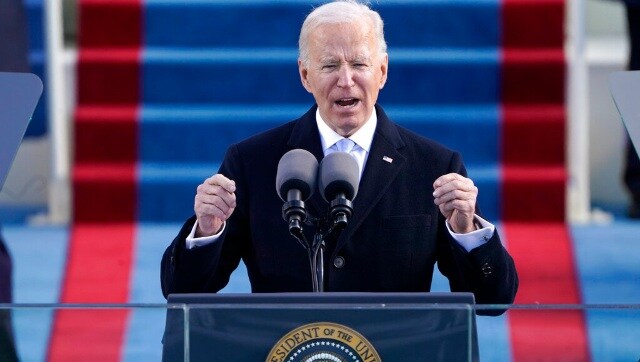 World
Economic ties may strengthen further, in the absence of overtly personal vested interest and a long-term vision replacing a short-term, mercantile approach