Ahead of Chhattisgarh polls, govt helps SC/STs denied caste certificates due to spelling mistakes avail benefits
This move by the Chhattisgarh government comes months ahead of Assembly elections, which are expected to be held towards the end of the year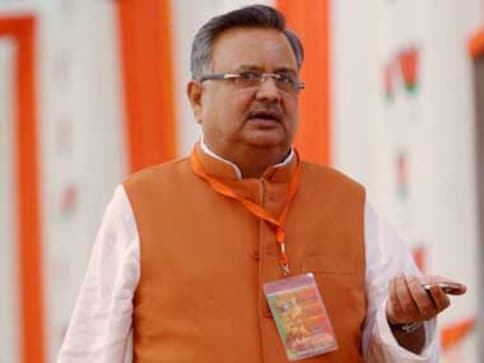 Jagdish Oraon, the sarpanch of Baradwar Basti village, Janjgir Champa district, Chhattisgarh, has long been grappling with a peculiar problem. While around 400-500 people from his village — including himself — belong to the Oraon-Dhangad tribal community, only some of them were able to procure caste certificates.
"I later realised that the ones who wrote the name of their community as Dhangad (as opposed to the umbrella term Oraon) were not able to get the requisite certificates. They were told that they were not getting the document as they mentioned their community as Dhangad," Jagdish told Firstpost.
For now, Jagdish has asked people in his village to mention the name of their community as 'Oraon' in order to avail of the benefits they are entitled to. However, the problem of the villagers is rooted in a minor variance of the Hindi spelling of the name of the community from that in the official list.
The Chhattisgarh government, in a bid to correct such anomalies, issued a circular which sought to grant relief to numerous Scheduled Tribes and Scheduled Castes who were denied certificates which correctly noted their identity due to minor differences in spelling and pronunciation.
The state government's circular, made public on its website in January, states that certain Hindi variants of spellings of Scheduled Castes and Scheduled Tribes should be accepted as valid. The circular notes that due to such minor localised variations, members of these communities "have been unable to obtain caste certificates correctly mentioning their caste identity."
The move is expected to benefit a large number of people in the state, because as many as 22 Scheduled Tribes and five Scheduled Castes have been included in the list put out by the government. These include numerically significant communities such as Gonds, Halbas and Dhangads among the tribal population, and Gandas and Mahars among the Scheduled Castes.
A senior Chhattisgarh government functionary said, "Several of these variations are caused by revenue officials having written names of communities in a certain way on land records at some point of time in the past. Often, these discrepancies are rooted in government records dating all the way back to the British era. However, due to this, several people are now facing difficulties in getting appropriate caste certificates."
Mamta, an activist based in Jashpur district, said, "For poor and marginalised communities, these certificates are very important. People need them for a variety of reasons, from admissions to educational institutes to jobs to benefits of government schemes."
This move by the Chhattisgarh government comes months ahead of Assembly elections, which are expected to be held towards the end of the year. As noted in this Firstpost article, close to one-third of the Chhattisgarh's population are Scheduled Tribes while another 11.6 percent are Scheduled Castes. Thus, the outcome of the polls depends significantly on which way these communities vote.
The circular by the Chhattisgarh government may also have an impact on neighbouring Maharashtra, where the influential Dhangar community is seeking inclusion in the Scheduled Tribes category. Maharashtra chief minister Devendra Fadnavis assured the Dhangar community at a recent Nagpur rally that the government would seek reservations for them.
The Tata Institute of Social Sciences (TISS) is currently in the final stages of preparing a report on whether or not the Dhangars are eligible to be included among Scheduled Tribes.
Speaking to Firstpost, Rajya Sabha member and prominent Dhangar leader Vikas Mahatme said, "The Dhangars are seeking Scheduled Tribes status as they are similar to the Dhangads in neighbouring states. We are being denied this status in Maharashtra due to a minor difference in spelling. However, I am not certain whether the circular of the Chhattisgarh government will be implemented, as there have been several cases where castes have been denied inclusion in the relevant schedules due to minor differences in spelling."
However, tribal groups have opposed the Dhangar community's demand for Scheduled Tribes status in Maharashtra, contending that they are not similar to Dhangads in neighbouring states.
India
The ED had booked him after the Central Bureau of Investigation registered a corruption case against him following allegations made by former Mumbai Police commissioner Param Bir Singh
Politics
On Thursday, TMC MP O'Brien shared a tweet which was carrying Gadkari's statement. O'Brien said, 'all in team Opposition may want to retweet this boom statement from Nitin Gadkari'
Explainers
The Pahari community, mainly concentrated in Jammu and Kashmir's Pir Panjal region, has been long demanding the Scheduled Tribe status. This call has been met with resistance from other tribes such as the Gujjars and Bakerwals, who argue that the Paharis aren't an ethnic group