AgustaWestland chopper case: ED to file extradition request against alleged middleman Carlo Gerosa
The Enforcement Directorate (ED) will file an extradition request to Italy for Carlo Gerosa, an Italian national who has been accused under the Prevention of Money Laundering Act 2002 in the AgustaWestland scam
The Enforcement Directorate (ED) will file an extradition request to Italy for Carlo Gerosa, an Italian national who has been accused under the Prevention of Money Laundering Act 2002 in the AgustaWestland scam. Gerosa is also an alleged middleman in the scam.
#BREAKING – Augustawestland case: ED files extradition request to Italy for Carlos Gerosa | @Ashish_Mehrishi with more details pic.twitter.com/p9spwV6Fy5

— News18 (@CNNnews18) October 5, 2017
According to The Indian Express, Gerosa was arrested by Italian authorities on Thursday. The ED issued a Red Corner Notice (RCN) against Gerosa, as per the article, "Gerosa was detained a few days ago on his return from Switzerland based on a Red Corner Notice request from the ED."
The enforcement agency will soon be sending an extradition request for 70-year-old Gerosa, as reported by The Indian Express.
Times Now reported, "Three RCN notices had been pending in the case and the first one has been executed after the money-laundering charge was added to the chargesheet in the AgustaWestland kickbacks case."
"Gerosa has been held in Italy few days back on the basis of an Interpol notice activated by the ED last year. The global police informed the CBI, nodal agency for Interpol in India, of his detention. The ED was intimated by the CBI about his arrest in Italy. Now, the ED is preparing to move an extradition request", ED's sources told The Asian Age.
Gerosa is one of the three alleged middlemen who is wanted in the chopper case. His interrogation and statement is crucial for both the ED and the CBI, also investigating the case.
The ED has also issued RCNs against two others—British national Christian Michel James and Italian national Guido Haschke, according to The Asian Age.
Find latest and upcoming tech gadgets online on Tech2 Gadgets. Get technology news, gadgets reviews & ratings. Popular gadgets including laptop, tablet and mobile specifications, features, prices, comparison.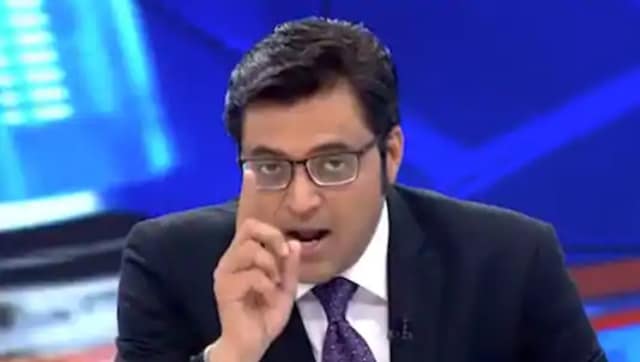 India
ARG Media had filed several pleas and interim applications in the HC urging the court to transfer the probe in the case to CBI, stay any further investigation in the case, and to restrain the police from taking any coercive action
Entertainment
Musicians, including Sting and Pink Floyd's Roger Waters, said the post-Brexit travel restrictions will make "many tours unviable, especially for young emerging musicians who are already struggling to keep their heads above water owing to the COVID ban on live music."
World
Conte, however, lacks the reliable majority he'll need to effectively govern the country with its pandemic-pummelled economy