AgustaWestland deal: CBI questions Tyagi brothers, lawyer Khaitan
CBI officials investigating the Agusta Westland deal claimed that Khaitan was being evasive during questioning and 'concealing' information.
New Delhi: CBI on Saturday questioned cousins of former Indian Air Force Chief SP Tyagi — Sanjeev, Rajeev and Sandeep — besides advocate Gautam Khaitan for nearly eight hours asking exhaustively about finances, firms established by them and their relations with European middlemen in Agusta Westland VVIP helicopter deal.
The sources said questioning revolved around accounts of IDS Tunisia and remittances received by it.
They said some documents which Khaitan was not carrying on Friday were brought by him.
CBI claimed that Khaitan was being evasive during questioning and "concealing" information.
Agency sources said the Managing Director of IDS Infotech Partap K Aggarwal and CEO of Aeromatrix Info Solutions Pvt. Ltd Praveen Bakshi have been called in connection with its probe in the case.
It is believed that their firms were used to route alleged bribe money in India.
Former Air Force Chief SP Tyagi has also been called on Monday again for a fresh round of questioning.
The sources said Aggarwal, Bakshi and Tyagi have been called after some new facts have emerged during the questioning of the four accused on Saturday.
Sanjeev Tyagi has not denied his relations with European middlemen Guido Haschke and Carlo Gerosa saying that they have known him since five to six years before the order was placed.
He has said that the payments received by him were for power sector jobs which were all received through proper banking channels with income tax paid on them. He has said that payments received from middlemen were not for helicopter deal but for some power sector job.
Find latest and upcoming tech gadgets online on Tech2 Gadgets. Get technology news, gadgets reviews & ratings. Popular gadgets including laptop, tablet and mobile specifications, features, prices, comparison.
India
It is alleged that GSR collected Facebook users' data for "research and academic purposes", which it allegedly sold for commercial gains to Cambridge Analytica, a company that profiled users based on their political inclination and used it to influence polls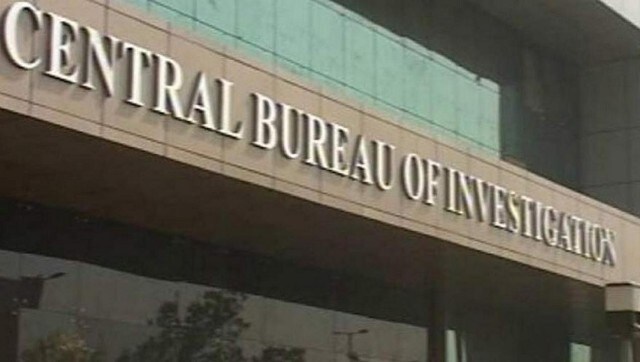 India
The CBI booked deputy superintendents of police RK Rishi and RK Sangwan, Inspector Kapil Dhankad, and Steno Samir Kumar Singh. It also searched the premises of Rishi, who is posted at the CBI Academy, Ghaziabad