Agrarian crisis: Rashtriya Kisan Manch demands formation of 'Kisaan Aayog'
A forum working for farmers' welfare in Uttar Pradesh on Saturday demanded the formation of a 'kisaan aayog' in order to assuage the plight of farmers
Lucknow: A forum working for farmers' welfare in Uttar Pradesh on Saturday demanded the formation of a 'kisaan aayog' in order to assuage the plight of farmers.
Addressing a gathering of farmers in Sitapur's Para village, Shekhar Dixit, head of Rashtriya Kisan Manch, on Saturday said that formation of a farmers commission was the only viable solution to ensure their welfare.
"The problems and plight of farmers will virtually remain the same, unless and until a kisan aayog with constitutional powers is set up," Dixit said.
He said the commission would "save" the agriculture sector.
"Otherwise, Mandsaur-like situation may occur elsewhere in the country," Dixit warned.
Six persons were killed and as many injured in the police action during the farmers stir in Mandsaur district of Madhya Pradesh, last month.
On Wednesday, the Opposition parties had cornered the government in Lok Sabha over the issue of farmer suicides across the nation.
Agriculture minister Radha Mohan Singh had then insisted that the number of suicides by the farmers have come down in the last two comparative years of 2015 and 2016.
Citing figures of the National Crimes Record Bureau (NCRB), he said in 2015, the number of suicide cases was 12,602 which declined to 11,458 in the successive year.
"The government has taken various measures to double their income by 2022 and Prime Minister Narendra Modi is himself monitoring this endeavour," Singh had said in his reply.
India
Seven people were in a Bolero, which was on the way from Agra towards Noida when the car hit a dumper truck from the rear side near Jewar toll plaza
India
Reviewing the COVID situation in UP, the chief minister said vaccinating all eligible children of the age group of 12 to 14 years is a priority for the state government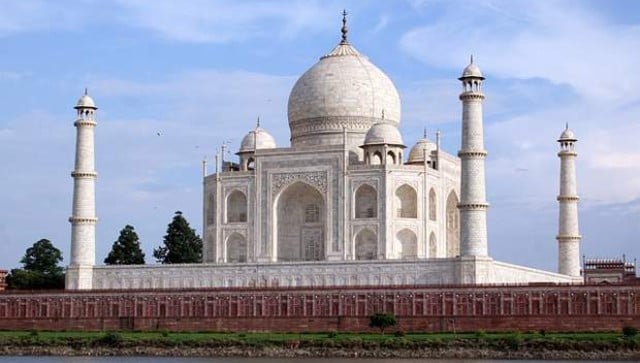 Politics
The BJP MP said that what was there before the monument was built should be investigated and people have the right to know about it