After widespread damage to Maharashtra's cotton farms, pink bollworm now causes skin problems for farmers
The pink bollworm, after having attacked Bt cotton cultivation across Maharashtra, is now troubling farmers and labourers with skin problems.
The pink bollworm, after having attacked Bt cotton cultivation across Maharashtra, is now troubling farmers and labourers. Stocks of harvested cotton infested by the pink bollworm are causing red rashes, itching and skin allergies to people who come in contact with them. Government hospitals and primary health care centres have confirmed that many such patients are approaching them for treatment. However, the agriculture department is not aware of the problem.
Cotton is cultivated on over 40 lakh hectares across the state, mostly in the Vidarbha and Marathwada regions. More than half the fields where Bt cotton was cultivated were infested with the worm, causing major losses for farmers. In 2017, 22 labourers died due to inhaling pesticides used to control the worm in Yavatmal district. Now, farmers who stocked this cotton at home and labourers who worked to harvest this infested crop have begun to face skin problems. While they do not know the exact reason for the skin allergies, they know that contact with the cotton harvest is causing this problem.
Keshav Admal is a 28-year-old farmer from Mandhawa village of Parbhani district of Marathwada. He cultivated cotton on his 15-acre farmland in the village. His harvest got infested by pink bollworm and half of his produce got wasted. He said, "But I took the remaining harvest into my house 15 days ago. Soon, each member in the house started to complain about continuous itching. After interacting with fellow farmers, I found out that everyone who has been stocking cotton like this has been facing this problem."
Anant Kadam, a farmer from Arvi village in Parbhani, lost his produce of cotton which he cultivated on 12-13 acres. Now, he is unable to get labourers to pick up the infested cotton balls. He said, "After labourers have came to know that cotton balls are causing allergy, itching and red patches on the skin, they have been refusing to work. I cannot ask family members to help in removing the cotton roots, stems and balls either."
Dr Motiraj Bawane from Kelapur in Yavatmal district had to sell cotton at extremely low rates just to get rid of pests causing skin allergies. He said, "Initially, we thought pesticides used to control the pink bollworm on cotton produce are causing allergies at such a large scale. But later, farmers who have stocked cotton at their homes and labourers working at gins of cotton started to face skin rashes and other issues. After doctors examined a large number of patients, they realised that infested cotton is causing the problem."
Dr Amar Surjuse, head of department of Dermatology, Government Medical College, Yavatmal, said, "We have been receiving 10-15 patients daily who complain of itching and red rashes on their skin due to cotton that was infested. We are not sure whether the pest is the pink bollworm or something else, but we have received patients. Their condition is not serious enough for them to be admitted and they are treated at the outpatient department. Apart from the patients at the government hospital in Yavatmal, there are also a number of patients at primary health centres."
Kishor Tiwari, an activist from the Farmers Mukti Mission, said, "We have demanded that the government should create awareness and help farmers to destroy cotton produce with their stems and roots in farms. Farmers also need to destroy eggs of this pest that are under the soil. Farmers should not sow cotton seeds before the monsoon for the next season. They should cultivate pulses or oilseeds in the next season instead of cotton, so that the pink bollworm is destroyed completely."
A medical official from Latur Government Hospital, on the condition of anonymity, said that a similar problem exists in villages in Latur as well and that he got reports from doctors in PHCs about such patients.
Rajesh Ghadge from the agriculture department, said, "I don't think that the pink bollworm is causing skin problems to labourers, as the pest lives on seeds of cotton."
When this reporter asked him why farmers and labourers are facing skin problems after coming in contact with the cotton, and whether the department is going to find out reasons for the same, he cut the call.
Sadabhau Khot, agriculture minister in the Maharashtra government, said, "We have not received reports of such a problem as of now."
Subscribe to Moneycontrol Pro at ₹499 for the first year. Use code PRO499. Limited period offer. *T&C apply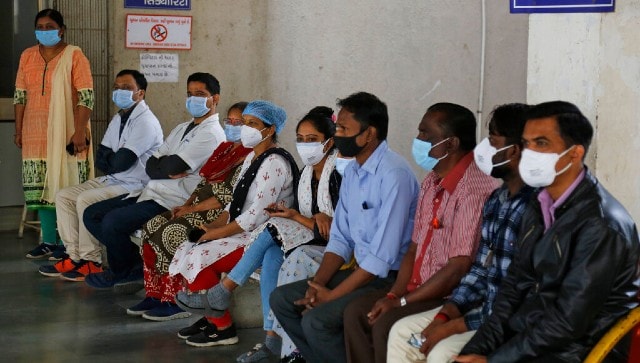 India
The state government has also decided to approach the Centre for permission to begin the third phase of the vaccination drive earlier than the scheduled date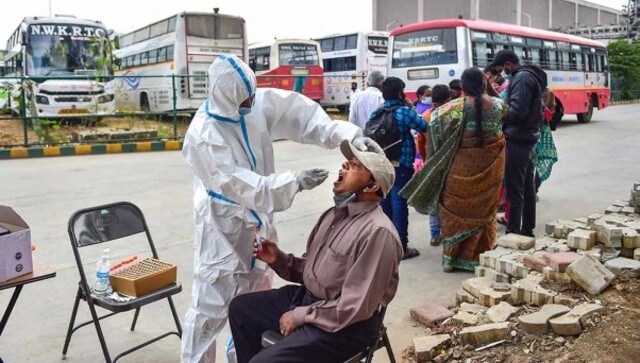 India
Deputy Chief Minister Ajit Pawar warned of taking some 'harsh decisions', while Health Minister Rajesh Tope said the '3T formula' of tracing, testing and treatment will have to be implemented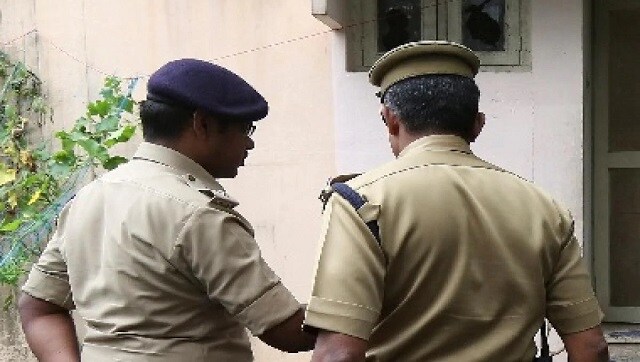 India
A complaint was lodged against the host and attendees of the birthday party that was held on the intervening night of 17 and 18 February