After three days of heavy downpour, IMD warns of more rainfall in Odisha
People of Odisha woke up to a bright morning on Saturday after three days of heavy downpour even as the IMD warned of more rainfall in several parts of the state
Bhubaneswar: People of Odisha woke up to a bright morning on Saturday after three days of heavy downpour even as the IMD warned of more rainfall in several parts of the state.
An atmospheric depression, which lay centred over Gangetic West Bengal, about 250 km north of Chandbali, might head northeastwards and weaken into a well-marked low pressure area in the next 24 hours, the Meteorological Centre said.
"Under the impact of the low pressure, rain or thundershower is likely to occur at most places in Odisha. There is also a possibility of heavy to very heavy rainfall in Dhenkanal, Balasore, Bhadrak, Jajpur, Mayurbhanj, Keonjhar, Angul and other coastal regions," it said.
Local cautionary signal number three (LC-III) remained hoisted at Paradip and Gopalpur ports on Saturday.
Strong surface winds from the southeast and the southwest, with speed gusting up to 65 kmph, was likely to prevail along and off the Odisha coast, the centre said.
The sea condition would be rough to very rough and fishermen have been advised not to venture into the waters, it added.
As the sky turned bright and intensity of rainfall subsided, the situation in the low-lying areas of Balasore, Mayurbhanj, Bhadrak, Rayagada, Puri, Jagatsinghpur and Cuttack improved considerably on Saturday, a MeT department official said.
Normal life was thrown out of gear in many parts of the state over the past three days owing to incessant rainfall induced by low pressure and depression.
At least 25 blocks in eight districts, including Balasore, Jagatsinghpur, Jajpur and Mayurbhanj, received heavy rainfall, prompting the Odisha government to term the calamity as a "State Specific Disaster".
The state's special relief commissioner (SRC), BP Sethi, had asked the district collectors on Friday to undertake immediate repair and restoration of public infrastructure at the expense of State Disasters Response Fund.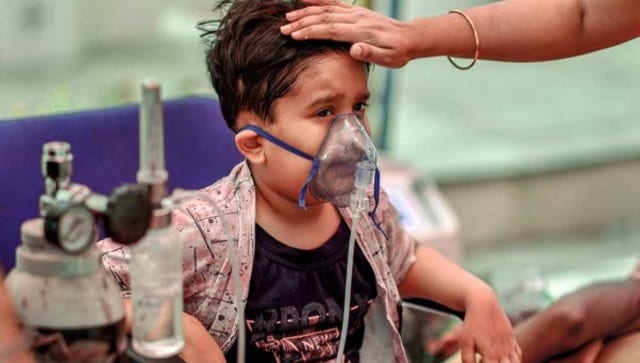 India
The head of the pediatric department of Siliguri district hospital said the number of daily patients with fever has increased from 200 to 300
Politics
The Balurghat MP further said Mamata Banerjee should 'stop harbouring ambitions of becoming the next PM' and concentrate on running Bengal properly
Politics
A PhD in botany, 41-year-old Majumdar, known to be sharing close ties with Ghosh, is the first state president of the saffron camp from north Bengal.