After Supreme Court verdict on Section 377, LGBTQ community members, activists gear up for next challenge
India will remember the morning of 6 September, 2018 for a long time to come, when at 11.30 am, in a matter of half an hour, the Supreme Court decriminalised consensual intercourse between persons of the same sex and read down Section 377 of the Indian Penal Code
Mumbai: India will remember the morning of 6 September, 2018 for a long time to come, when at 11.30 am, in a matter of half an hour, the Supreme Court decriminalised consensual intercourse between persons of the same sex and read down Section 377 of the Indian Penal Code, thus providing a huge boost to the LGBTQ community of India.
In its historic ruling, the Supreme Court said parts of Section 377, which criminalised consensual unnatural sex, were "irrational, indefensible and manifestly arbitrary", thus making India the 126th country in the world where homosexuality is legal. The court recognised sexual orientation as a "natural and inherent" biological phenomena, and not a matter of choice.
Celebrations across country and the world followed the verdict, with activists, celebrities and people from the LGBTQ community dubbing it a historic victory for equal rights.
Over 12,500 kilometres away in California, Hrishi Sathawane, who normally went to bed at 10 pm, was up late till midnight, eagerly following the court's proceedings. When the five-judge Constitution bench of the apex court led by Chief Justice Dipak Misra unanimously decriminalised part of the 158-year-old colonial law, Sathawane's elation knew no bounds. "It feels awesome. It is like the burden of shame being lifted for people in the community," he said, in a conversation with Firstpost.
Sathawane, an openly gay man and a US-based techie, was in the news in early 2018 when he married his partner in a commitment ceremony in Maharashtra's Yavatmal district on 30 December. "Commitment ceremony was a legally safer way to say it," he chuckled.
Meanwhile, back home in Bengaluru, 29-year-old drag performer Alex Mathew could not stop weeping when the judgment was pronounced. "When I heard the verdict, I just started crying. I just couldn't stop the tears because it was the whole hurt that I had gone through… I had to let it out," he shared.
Mathew, who identifies as gay, felt the court's decision to decriminalise Section 377 was the first step in a long journey. "Earlier there was a point where I was scared to even hold a guy's hand in public. Now, at least I can do that. I mean, I don't know if we are that progressive to indulge in PDA (public display of affection) like that, but slowly, we're taking baby steps," he said optimistically.
Mathew has been performing drag since 2014 and uses his art to educate people about the LGBTQ community. "The masses don't know anything about the LGBT community. Most of them have a Bollywood stereotype of being gay. I lost out on jobs and performance spaces because I'm gay. There is so much hurt, rejection and dejection. There were several times I went through depression. But every night I performed, I said that Section 377 will go and finally it has gone," said a joyous Mathew.
For Mumbai-based Ankit Bhuptani, the head of the Gay and Lesbian Vaishnava Association in India, he felt he was finally a free human being. "I was considered a criminal from the day I was born just because my sexual orientation was different from other (heterosexual) people. Today, I'm no more a criminal. For the first time, I'm breathing in a free India," he expressed.
While the judgment was being read out in the court, CJI Misra, in support of the LGBTQ community said, "I am what I am. So take me as I am. No one can escape their individuality." The apex court also held that decriminalisation was the first step, and that the LGBTQ community had a fundamental right to equality before the law.
"When the highest court of the land gives you that right and tells you, 'Hey, what you're doing is not wrong, irrespective of what your family or society says,' at least the law of the land isn't against you. That's a great place to start discovering our confidence," Romal L Singh (32), a Bengaluru-based human rights activist who is openly gay, said.
In its judgment, the Supreme Court also directed the Centre to take all measures to publicise the verdict. Justice RF Nariman said that the Centre, through sensitisation programmes for the society, government and police officials, "must reduce and finally eliminate the stigma associated with such persons" by making them aware of the plight of the LGBT people.
"Even if the government doesn't do it, we will do it," says Singh. "For those of us working, our job is not done. Now that the court is on our side, we will go ahead and sensitise people. We will barge into public service offices and say, 'Hey, we want to talk to you about who we are, so that you know how to treat us.' And we won't be scared because we are not criminals anymore. We can finally have that conversation without being in the constant fear of getting arrested," he explained.
The court also spoke about the concept of constitutional morality versus social morality and said that majoritarianism cannot override the country's founding document. It also discussed the collective plight of the LGBTQ community and said the nation owes them an apology, considering all that they went through.
"That is a very big thing from them," said Ashok Row Kavi, co-founder of the NGO Humsafar Trust and one of the petitioners in the case. "And it is true. Out of all the antediluvian laws that were there from the British time, this was horrendous. (In the 2013 judgment) they said the LGBT community is a minuscule minority. It shows the last judge had a total lack of diligence in looking at the data and evidence presented before him. What is a minuscule minority? No minority is minuscule. They are a minority because they are smaller in number," explained the 71-year-old gay activist, adding that regarding the number of people in minority in terms of sexuality in India, there is still not a clear picture of how many there are. The infamous 2013 Supreme Court judgment, which overturned the 2009 Delhi High Court ruling and re-criminalised homosexuality, was pronounced by Justice GS Singhvi a day before he was set to retire.
Though consensual sex between adults has been decriminalised, the court said non-consensual intercourse and bestiality remain an offence under Section 377. "While POCSO (Protection of Children from Sexual Offenses Act) is there for young children, the definition of rape is still very heterosexual," explained Singh, adding that the LGBT community never wanted the entire law to be struck down. "Rape within homosexuality has no space anywhere. The law doesn't understand how to look at a man raping another man. For that small reason we need Section 377."
While the judiciary has struck down the punitive sections against homosexuality under the archaic law, activists agree the real work has to begin now. "The real work is, of course, towards marriage, inheritance, sex education, mental and sexual health of the LGBT community; all this now on the cards," said Kavi.
"There is no sex education in schools. Effeminate children are often bullied. Those in rural areas, run away to cities like Mumbai. There is also lot of alcoholism in the LGBT community, especially among transgenders," he added. Activists also believe laws against discrimination based on gender and sexuality, civil partnership rights and adoption rights for people from the LGBT community are of utmost importance.
When the fight against Section 377 began, all the community's energy and resources were spent on fighting the law, said Kavi. "Now that that (Section 377) is out, we need to meet and strategise again."
Speaking about equal marriage rights, Kavi said it is not an easy road ahead. Religion plays a crucial role in marriages in India as they are governed under personal laws by religious communities, which recognise matrimony only between a man and a woman. "(Gay marriage) is seen as a sin by, both, the Church and in the Quran. So a same sex marriage cannot be consecrated in a church nor under Islam. Now, will a special marriage Act for same sex marriage be recognised?" asked Kavi. Giving another example, he said Muslim sharia law doesn't accept adoption. "Suppose a same sex couple adopts a child and they are Muslims, the child has no recognition in the state, at least under Islamic sharia laws."
Even though many in the community feel that it might take as long, if not longer, to achieve equal civil rights, there is a strong sense of hope and optimism. Bhuptani dreams of marrying his partner and adopting a girl child someday. "I have already decided that her name would be Katha. I hope 'Katha' is turned into reality soon," he said.
India
The apex court said the supply of Enforcement Case Information Report in every case to the person concerned is not mandatory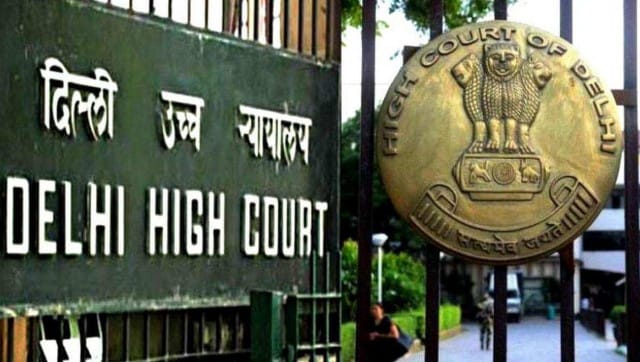 India
The appeal was filed by Anjali Bhardwaj, challenging the single judge's 30 March order by which it had dismissed her petition against the Central Information Commission's order rejecting an RTI appeal seeking the agenda of the SC Collegium's meeting
India
It is enough if the Enforcement Directorate discloses grounds at the time of arrest, the top court stated