Rs 500, Rs 1,000 ban: 'Indian jugaad' blooms to help black money hoarders
Do not under estimate the power of Indian jugaad: In the end, fake money will be gone but black money will remain and that too in new currency notes
While the din of Diwali crackers was yet to settle down, the announcement of demonetisation, freezing 86 percent of Indian currency in circulation by value, has worked like a laser strike. It did not make a sound but landed on its targets.
Effect, however, appears to be mixed. While fake currency took a lethal hit, the same cannot be said about black money. Black money-related transactions appear to have been a late night Diwali gift to some and the dawn of new business opportunities for others.
One of the indicators of the late night bounty on Tuesday, 8 November 2016, was the rise in price of gold. Gold prices soared by more than 5 percent on Tuesday during European hours. In local markets, price of 10 gm of gold rose from Rs 30,000 to Rs 34,000 on Tuesday night and has since risen up to Rs 50,000 in certain areas.
While the initial rise in international markets might have been due to victory of Donald Trump in the US elections, local increase has certainly been due to late night demand on Tuesday, 8 November 2016.
The modus operandi is simple. Old currency notes of Rs 500 and Rs 1,000 are taken by the jewelers. Proper receipts of money received are maintained of dates of 8 November or prior to it. For purchases below Rs 2 lakhs, there is no need of PAN card and hence no traceability. Multiple receipts with amounts less than Rs 2 lakhs are easily made. Jewelers will deposit this money in the banks in regular manner until 30 December 2016 or also until March 2017 with special reasons. For an odd chance of scrutiny, they have all the paper work.
While gold transactions, besides helping the jewelers, at least are getting the black money out of the hands of the hoarders and putting them in banking channels, the same is not true of newly mushroomed money changers.
These money-changers are using an army of below poverty line persons to operate their Jan Dhan Yojana accounts. Deposits of banned currency below Rs 2.5 lakhs will get made using old currency notes. These money-changers are offering to provide the money back by around December 2016 and in some cases in March 2017.
As per local information, money changing rates started at around 10 percent and have been increasing daily touching as high as 30 to 40 percent. This business operation ensures conversion of black money in older denominations to new black money with new Rs 500, Rs 2,000 and old Rs 100 notes.
If we do the math, it seems recouping the black money by its hoarders, is not at all unachievable. Estimating the total value of Rs 500 and Rs 1,000 around 14 lakh crores, it requires only around 20 percent of existing 25.45 crore Jan Dhan accounts (as on 2 November, 2016), each depositing around Rs 2.5 lakh of old currency notes to recoup entire money back with newer notes.
And it is not only Jan Dhan accounts, there are others who are within no tax brackets who can also be used. With the money-changers claiming commissions of 20-40 percent, a small share of this will be enough to entice these other account holders as well. This coupled with phenomenal gold purchases would probably ensure very little change in the current black money situation.
In the end, estimated 20 percent no-shows of currency notes may be a serious underestimation of Indian jugaad. Fake money will be gone, but black money will remain and that too in newer currency notes.
(The author is Currently Additional Director General Home guards, Mumbai and former Controller, Legal Metrology, Maharashtra.)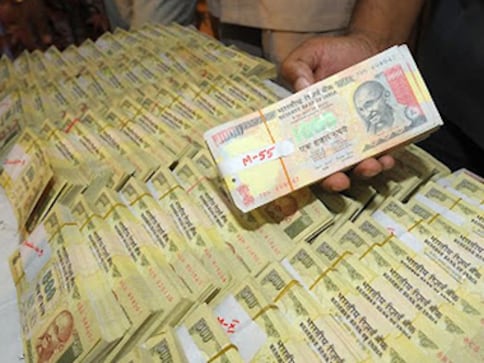 India
An open letter to Arvind Kejriwal by CA Mehul Shah explaining the probable logic behind issuing new Rs 2,000 note instead of Rs 1,000.
India
After the situation seemed spiralling out of control, finance minister Arun Jaitley briefed the press about the evolving crisis; here's an explainer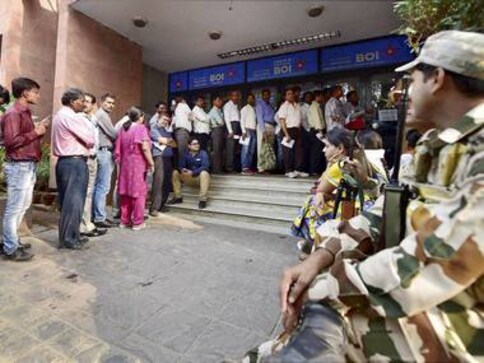 India
The question is when will the inconvenience end