Canadian journalist, a staunch Modi critic, part of Justin Trudeau's delegation: Another thorn in India-Canada ties
Even as Narendra Modi and Justin Trudeau are finally meeting in New Delhi, yet another fact has come to light which may prove to strain India-Canada ties.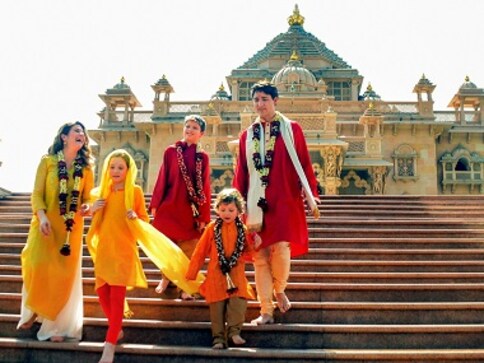 As Prime Minister Narendra Modi and his Canadian counterpart Justin Trudeau will meet in New Delhi today, yet another fact has come to light which might serve a blow to relations between the two countries. A Canadian journalist, who had protested against Modi's visit to Canada in 2015, is part of Trudeau's delegation, reported The Indian Express.
The report surfaces even as controversy rages over invitation to Jaspal Atwal a convicted Khalistani terrorist.
Manvir Singh Saini is the journalist who is part of Trudeau's media delegation. In 2015, pictures of Saini holding banners which said "Modi is a Terrorist" had gone viral during the prime minister's visit to the country.
Ties between India and Canada have shown signs of tension ever since Trudeau began his visit to India.
First off, Modi not receiving his Canadian counterpart Justin Trudeau at the airport, a courtesy he extended to some world leaders in the past, had triggered speculation in Canada that it was a snub to him for the rising Sikh radicalism in that country.
Commentators in Canadian media had highlighted that Union Minister of State for Agriculture Gajendra Shekhawat received Trudeau at the Delhi airport when he arrived on a seven-day India visit on Saturday evening and contrasted it against Modi himself receiving several world leaders at the airport.
On official state visits to India, PM Modi personally greets and welcomes the Israeli PM, UAE Crown Prince and US President. For PM Trudeau, he sends a low-ranking official. "Canada is back" pic.twitter.com/ezsMtFTPzr

— Candice Malcolm (@CandiceMalcolm) February 17, 2018
There were stories in Canadian media that said Trudeau's perceived support for Sikh separatists may be the reason for the "snub". The Sikhs in Canada wield significant political clout and Trudeau's Cabinet has four Sikh members. The sources said the prime minister received around five leaders at the airport during the last three-and-half years which included the Israeli prime minister Benjamin Netanyahu, former US president Barack Obama, Bangladesh Prime Minister Sheikh Hasina, and Crown Prince of Abu Dhabi Sheikh Mohamed bin Zayed Al Nahyan twice. However, government sources had strongly rejected the speculation, insisting normal diplomatic protocol has been extended to Trudeau. They had also expressed surprise over the Canadian side preferring to schedule Trudeau's official engagements in Delhi at the fag end of the tour as against the normal practice of having bilateral meetings during the first part of such visits. The sources had said it is quite unusual for a visiting dignitary to slot important talks towards the end of a visit, besides setting aside little time for official engagements. A section of the Canadian media had also talked about the Indian prime minister's absence during Trudeau's visit to Gujarat, Modi's home state. "We have own set of parameters for measuring importance," an official had said while calling the criticism by Canadian media "unfounded". The sources had said there was no "substantive content" in Trudeau's programme in Gujarat for which the prime minister's presence was required. A controversy erupted on Thursday when Canadian high commissioner Nadir Patel invited Atwal for a dinner which he was hosting for the visiting Trudeau and his delegation. Photographs of Atwal with Trudeau's wife Sophie and Canadian minister Amarjeet Sohi at an event in Mumbai on 20 February went viral.
Jaspal Atwal, a convicted Khalistani terrorist who was active in the banned Int'l Sikh Youth Federation, photographed w/Canadian PM's wife Sophie Trudeau at an event in Mumbai on 20 Feb. He was also invited for formal dinner with Canadian PM, invite being rescinded now (CBC News) pic.twitter.com/pT7P3eLq1L — ANI (@ANI) February 22, 2018
Canadian Minister of Infrastructure and Communities Amarjeet Sohi, photographed with Jaspal Atwal at in Mumbai on 20 Feb. Atwal, a former member of banned terrorist group Int'l Sikh Youth Federation, was invited for dinner with #JustinTrudeau in Delhi, today (CBC News) pic.twitter.com/cO3h3YcUUA

— ANI (@ANI) February 22, 2018
Atwal is a convicted Khalistani terrorist who was active in the banned International Sikh Youth Federation. He was convicted of attempt to murder of Punjab minister Malkiat Singh Sidhu in Vancouver in 1986. After uproar in the Canadian media, the invite was cancelled. "The high commission has rescinded Atwal's invitation. We do not comment of matters relating to the prime minister's security," PTI quoted the Canadian high commission as saying. The Atwal controversy came as the Trudeau family's ornate traditional Indian attire raised eyebrows, with the prime minister at one point donning formal wear typically worn by bridegrooms.
Is it just me or is this choreographed cuteness all just a bit much now? Also FYI we Indians don't dress like this every day sir, not even in Bollywood. pic.twitter.com/xqAqfPnRoZ — Omar Abdullah (@OmarAbdullah) February 21, 2018
An Ottawa-based advocacy group, Canada Taxpayers Federation, also said: "While it is understood that a prime minister will have to travel frequently, the proportion of time being spent actually meeting foreign counterparts on this trip does not suggest a good use of public money. A week is a long time for a prime minister to spend visiting one country, and a half of a day out of eight is very little official business."
And even though Trudeau did eventually hold a meeting with Punjab chief minister Amarinder Singh, Canada initally did have cause for worry after Amarinder, speaking to Outlook in February, had said a "foreign hand" was responsible for fomenting unrest and reviving Khalistani extremism in Punjab. "On the face of it, there seem to be Khalistani sympathisers in Trudeau's Cabinet," he had alleged.
In 2017, Singh had also accused Canadian defence minister Harjit Sajjan — part of Trudeau's delegation — of being sympathetic to Sikh separatists.
However, when Trudeau met Singh on Wednesday, he assured him that his country does not support separatism in India or elsewhere even as he received a list of nine Canada-based operatives allegedly involved in promoting radicalism.
With inputs from PTI
India
Lidwina Joseph, a student of Kendriya Vidyalaya at Thrissur, enclosed in her letter a drawing depicting discharge of duties by the apex court where a judge is seen hammering down the coronavirus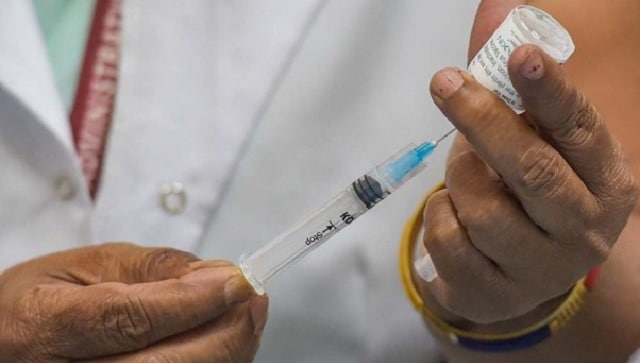 Blogs
While the original plan of 30 crore fully vaccinated individuals by July may extend by a few weeks, the year-end target can be more ambitious
Politics
Prasada's induction will further wear away whatever's left of the Congress and the Gandhis in Uttar Pradesh, even if it does not yield dividends for the BJP