After 51 days, curfew finally lifted in Kashmir: Rajnath Singh to lead all-party delegation on 3 Sept
After 51 days, authorities lifted curfew from Kashmir since the ongoing unrest began on 8 July, officials said. "Curfew has been lifted from the entire Valley. But, it will remain in force in Pulwama town and in areas under the jurisdiction of Nowhatta and MR Gunj police stations in Srinagar," a senior police official told IANS.
The decision to lift curfew was taken at a high level security meeting on Sunday evening, sources said. Union Home Minister Rajnath Singh went into a huddle with BJP president Amit Shah, Union Finance Minister Arun Jaitley and Minister of State in the PMO Jitendra Singh and discussed with them the modalities of the all-party delegation's visit.
Rajnath is likely to lead an all-party delegation on 3 September to Jammu and Kashmir even as the state continued to be on edge despite curfew being lifted.
Sources said the meeting discussed possible individuals and groups with whom the delegation may interact. The government has sounded out different political parties to convey the names of their representatives who will be part of the delegation. When asked about what transpired at the meeting, Jitendra Singh refused to elaborate, only telling reporters that "Rajnath Singh is a senior leader and we have come for 'Margdarshan' (guidance)".
The meeting came on a day when Prime Minister Narendra Modi spoke about the Kashmir situation in his 'Mann Ki Baat' programme on All India Radio and a day after Chief Minister Mehbooba Mufti met him. The Kashmir Valley has been gripped by unrest ever since the killing of Hizbul Mujahideen militant Burhan Wani on 8 July.
The Prime Minister said in his 'Mann Ki Baat' address that any life lost in Kashmir, whether of any youth or any security personnel, is the country's loss. "'Ekta' (unity) and 'Mamata' (affection) was the crux of all interactions I had recently on Kashmir situation," he said. Modi said those pushing the youth towards stone pelting in Kashmir will some day have to answer them.
He also said that all political parties spoke in one voice on Kashmir, sending out a strong message to the world as well as the separatists.
In a statement issued last week, the separatists have asked people to continue the shutdown until 1 September. All senior separatist leaders have been placed under detention in Srinagar city.
A total of 71 people — 68 civilians and three policemen — have been killed in this present bout of violence that started on July 9, a day after Hizbul Mujahideen commander Burhan Wani was killed in a gunfight. Over 11,000 others including civilians and security personnel were injured during this period.
With inputs from agencies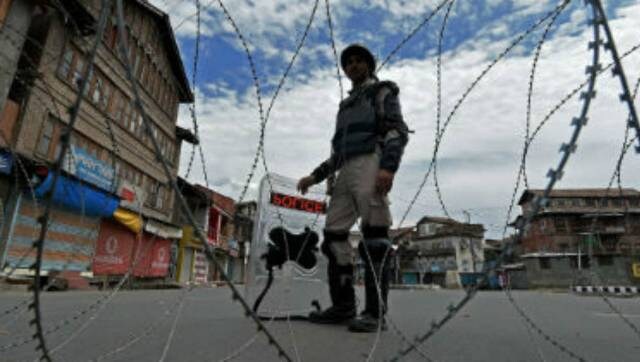 India
This comes just a day after two non-native vendors were shot dead by terrorists on Saturday in Srinagar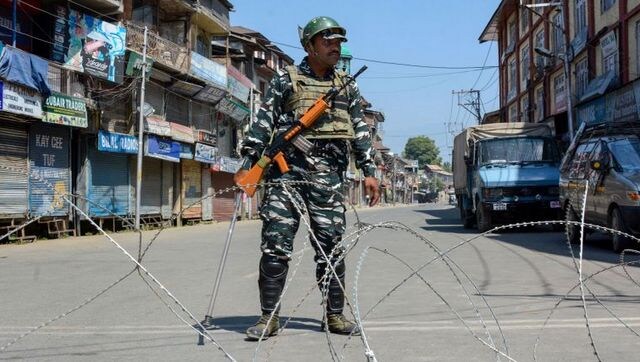 India
The de jure Islamic state created on the soil of India through Article 370 got dismantled, but the de facto Islamic state continues to hold fort.
Photos
The killings have spread panic among non-local labourers, at the time when most of them would work in apple orchards and as construction workers in the Valley