After 45-year-old man falls to death from Mantralaya, Opposition says spot has become 'suicide point'
A 45-year-old man committed suicide by jumping off the fifth floor of Mantralaya, the state secretariat in south Mumbai.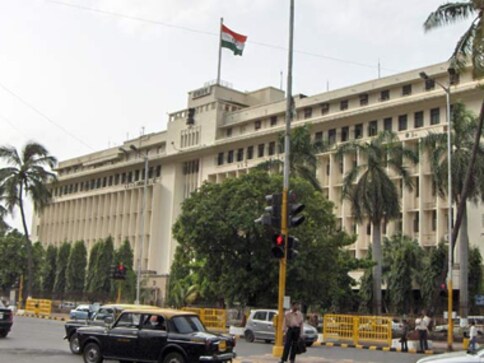 Mumbai: A 45-year-old man committed suicide by jumping off the fifth floor of Mantralaya, the state secretariat in south Mumbai, on Thursday evening, police said.
The incident happened a day after a 32-year-old unemployed man attempted suicide outside the building, forcing Chief Minister Devendra Fadnavis to call for an overhaul of the security system at building. Following the two incidents, opposition parties have dubbed Mantralaya a "suicide point".
Harshal Raote, who was convicted of killing his sister, was out on parole since 10 January. He committed suicide on the last day before his parole expired, according to police.
A Mumbai resident, Raote carried a card which identified him as a paralegal working with the Maharashtra State Legal Services Authority.
Police said they have found a suicide note from him, but did not reveal the content of the letter.
After he jumped off the building, Raote was rushed to the St George Hospital where doctors declared him brought dead.
Leader of the Opposition in the assembly Radhakrishna Vikhe Patil and his counterpart in the state council, Dhananjay Munde, along with former deputy chief minister Ajit Pawar visited Mantralaya soon after the suicide.
The suicide showed that Mantralaya has become a "suicide point", Vikhe Patil said.
He spoke to Raote's father over phone. "Raote's father informed us his son was serving a 14-year jail term in a murder case and was out on parole," he told reporters.
School Education Minister Vinod Tawde said police officials were investigation the case based on the information given by Raote's father.
The Opposition parties alleged that the BJP government's policy failure was forcing people to take the drastic step.
On Wednesday, Avinash Shete had tried to commit suicide there. Security personnel foiled his bid and recovered a bottle of kerosene and a matchbox from him, before handing him over to police.
Shete had appeared for an examination for employment at the agriculture department through the Maharashtra Public Service Commission and was upset after he failed to clear it because of what he said were "technical glitches".
Last month, 84-year-old Dharma Patil, a farmer from Dhule, died a few days after consuming poison at Mantralaya.
Last year, a visitor threatened to commit suicide from the ledge of the annexe building, when protesters led by the NCP had barged into the building after breaching the security.
CP leader Nawab Malik said problems faced by the people were not addressed at the district level, forcing them to come to Mumbai.
Repeated attempts by people to commit suicide outside Mantralaya is a signal of growing desperation among citizens and shows that the BJP-led government has failed to solve the common man's issues, Malik said.
Maharashtra Congress spokesperson Sachin Sawant said: "Since 2014, more than 13,000 farmers have committed suicide. Earlier farmers used to come to Mantralaya to end their lives. Now, even educated youth are facing a tough time," he said.
World
Suicide has long been a problem in Japan, which saw an increase in deaths during the COVID-19 pandemic. Officials in Yamanashi believe that printing reassuring messages and suicide prevention hotline numbers on sheets of toilet paper will be an effective and discrete way to assist distressed youth
Explainers
Shiv Sena's Sanjay Raut has said the alliance with the Congress is 'for the sake of the country' and raised eyebrows by praising Devendra Fadnavis. The change in attitude comes after Rahul Gandhi's criticism of Hindutva ideologue VD Savarkar
Politics
Congress President Mallikarjun Kharge earlier today received backlash from the Bhartiya Janata Party(BJP) for calling Prime Minister Narendra Modi 'Ravana' during a rally