After 15-year-old Agra schoolgirl set ablaze by two unidentified men succumbs to injuries, cousin commits suicide
According to Agra police, 'The class 10 student was Tuesday waylaid by two unidentified men, who allegedly poured petrol on her and set her on fire with a lighter.'
New Delhi: A 15-year-old girl succumbed to burn injuries at the Safdarjung Hospital in Delhi on Thursday, two days after she was set ablaze allegedly by unidentified men in Agra, police said.
"The class 10 student was Tuesday waylaid by two unidentified men, who allegedly poured petrol on her and set her on fire with a lighter," they said.
Hours after the girl passed away, her cousin allegedly committed suicide by consuming some poisonous substance, The Hindustan Times reported.
According to police, the cousin, a 25-year-old man had gone to Delhi to meet the victim and was affected after seeing her condition.
His family said that he returned to Agra on Wednesday night and complained of vomiting on Thursday morning.
"The girl had suffered 55 percent burn injuries, including facial burns, and her airway was also burnt due to smoke and fumes which was creating a problem for her to breathe," a doctor at the Safdarjung Hospital said.
"Late at night, she was put on ventilator, but she could not make it and died at 1.30 am," he said.
"The girl was initially admitted to the SN Medical College hospital in Agra, but was later referred to the Safdarjang Hospital in New Delhi," police said.
Police are on a look out for the accused who are absconding.
With inputs from PTI
India
Rajan Bhatti and Cheena were arrested by Delhi Police's Special Cell
First Cricket News
Ricky Ponting said that he is a cultural leader and his attitude and smile are infectious, hence wants him to be around the team.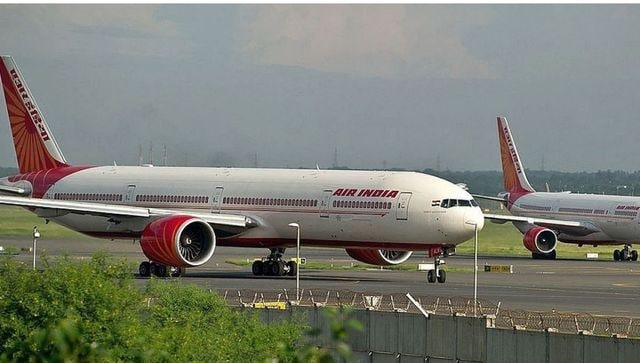 India
The pilot of the concerned AI flight has also had his licence suspended for the next three months for failing to discharge his duties as per Rule 141 of the Aircraft Rules, 1937 and applicable DGCA CAR