Afrazul murder: Hate crime in Rajsamand reflects changing political economy of south Rajasthan district
What are the conditions prevalent in southern Rajasthan and Rajsamand under which an incident such as the murder of Afrazul could have occurred?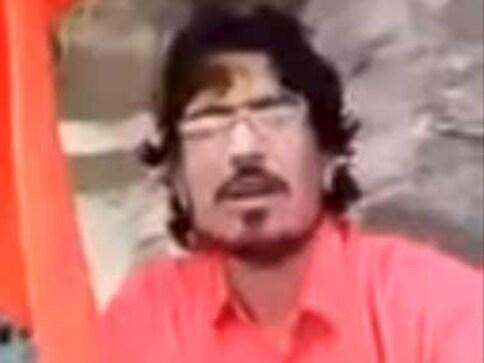 It has been over a month since the 6 December murder of Afrazul by Shambhulal Raigar in Rajsamand town. The Rajasthan police filed a 400-page chargesheet on 12 January, suggesting that the actual motive for the hate crime was an extra-marital affair rather than "love jihad", which they say was a red herring used by Raigar to gain political sympathy.
The circumstances leading up to the gruesome incident are still not fully clear. The legal process should be able to divine fact from rumour and myth and deliver justice. However, one aspect that has not been adequately explored is the socio-economic angle. What are the conditions prevalent in southern Rajasthan and Rajsamand — relating to employment, jobs and the local economy — under which such an incident could have occurred?
To understand this, let us look at Rajsamand district. Many people would never have heard of Rajsamand before 6 December, 2017. After that date, most Indians probably associate Rajsamand with everything that's going wrong between Hindus and Muslims in this country. However, Rajsamand district has a more eclectic history than a cursory glance or acquaintance with newspaper headlines would suggest.
The movement for the Right to Information started in the northern part of the district, around 90 km from Rajsamand town as a result of the work that the Mazdoor Kisan Shakti Sangathan (MKSS) collective did with rural communities over a period of 3 decades. That movement eventually led to the passage of the RTI law in 2005. A lot of the inputs for the MGNREGA also originated in Rajsamand. This author spent two years in Rajsamand district working with the MKSS collective and can testify that a strong grassroots movement still exists in the district that is committed to bringing about transparency and accountability in governance.
Rajsamand is located along the Aravalli hills, and extractive industries constitute a major economic activity. Marble, granite, quartz and feldspar mining generates jobs and provides the revenue that fills the state exchequer. Shambhulal Raigar was a small-time marble trader. This is the first connection which provides some clues to the links between the horrific murder and the local political-economy.
When this author visited Rajsamand last week, local sources said that there were 1,800 mines operating legally and 200 illegally. They employed 40-50,000 workers, apart from the ancillary industries (cutting, polishing, transportation) and generated a turnover of as much as Rs 5,000 crore annually.
However, demonetisation and the Goods and Services Tax (GST) dealt twin blows to the industry. A mine owner estimated that at least 70% of small traders connected with mining were "wiped out". A PUCL/MKSS fact finding team unearthed the following facts, as told by Shambu's brother:
Shambhulal Raigar, like his father, worked in the marble industry and business was good; the business consisted of building small marble home-temples in the houses of the rich. Shambhu decided to relocate the office to Udaipur, invested heavily in the business and established an 'outlet office' in Gurgaon. The business suffered during demonetisation and Shambhu wound up the business in July or August, 2017. He has been unemployed ever since and spent his time glued to the internet.
His neighbours in the Raigar basti in Rajsamand added that he mainly browsed radical Hindutva websites.
The Regar caste traditionally skins cattle and tans leather, and is deemed 'below' even the Jatavs or leather-workers in the caste hierarchy. Many are now educated, and the Regar basti in Rajsmand looks like any lower middle class locality: tarred roads, cemented drains, motor cycles and cars.
Apart from the displacement caused by demonetisation and GST, the economic conditions in southern Rajasthan are grim. There is very little industry and agriculture is mostly marginal and low yielding. There is a lot of migration to Gujarat in search of economic opportunities. Shambulal's father was one such person, who established a small-time marble business, reportedly in Anand.
Apart from the 'pull factors', there were certain 'push factors'. The industries in this region preferred to employ outsiders because they were considered more productive as they worked harder. Unskilled labourers from Uttar Pradesh and Bihar toiled in the (few) factories and brick kilns; Bengali labourers were considered to be experts at building RCC roofing (reinforced cement and concrete). These were considered more durable and cheaper than the traditional method of roof building using limestone and Balwara stone. The contractors who specialised in the traditional method were from the Sompura community, while the builders were from ST community. Over the past 4 decades, migration and loss of traditional knowledge systems due to economic change has led to Rajasthanis migrating out and outsiders filling the local economic niches.
Here is the second clue: Skilled and hard construction work, especially the raising of RCC roofs, is widely done by Bengali Muslim migrant workers across Rajasthan. The district town of Rajsamand had around 400 workers, mostly from Malda in West Bengal. Afrazul was a petty labour contractor who at the age of 48 had managed to raise his standing in life slightly.
Meanwhile, by all accounts, Shambhulal — a local — had experienced downward social mobility and was struggling after the collapse of his small time business. Whatever the claims and counter claims surrounding the murder, the two men were shaped by larger economic forces that were bound to collide at some point.
There is a generalised discontent discernable across the country. The economy is not creating jobs in the numbers required and while markets are booming, they seem disconnected with the real economy. A low rumbling of discontent is audible, if you pay heed to chatter on social media, listen to standup comedians or the argumentative debates at your roadside chai stall.
This discontent about the state of the economy could take either of two forms over the next year. It could crystallise into an anti-government anger. More sinisterly, it could be channelised against real and imagined enemies: love jihadis, anti-nationals, beef eaters, and historical figures.
"Is the Shambulal-Afrazul case a pointer to the latter possibility?"
Politics
In the recently-held West Bengal assembly polls, Byapari's remarkable story took another twist.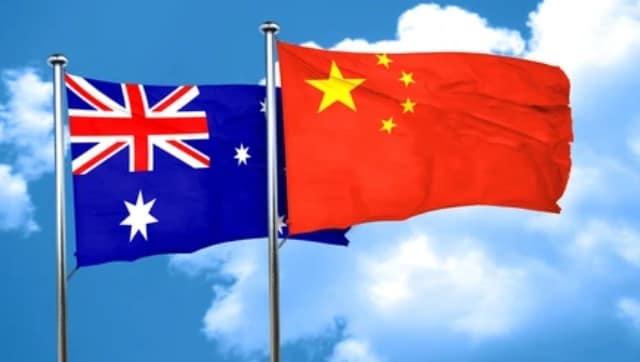 World
The document quoted by the media report shows Chinese officials describing SARS coronaviruses as heralding a 'new era of genetic weapons'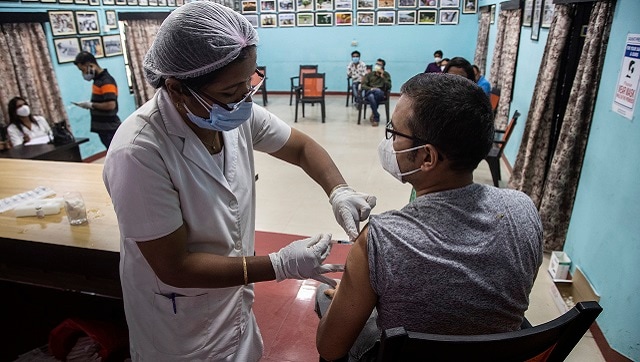 India
International media outlets are questioning why the Indian government did not do enough to secure COVID-19 vaccines for its citizens