Afghanistan welcomes US decision to exempt India from Iran sanctions over Chabahar port, thanks Washington for flexibility in ties
Afghanistan has welcomed the exemption from the Iran sanctions given by the US for the India-developed Chabahar Port project.
United Nations: Afghanistan has welcomed the exemption from the Iran sanctions given by the US for the India-developed Chabahar Port project.
"We appreciate the collaboration and flexibility of our strategic partner, the US to work with Afghanistan, Iran and India towards exempting the port from its sanctions," Afghanistan's Permanent Representative Mahmoud Saikal told the Security Council on Monday at its meeting on his country.
"The Chabahar Port remains an important gateway for providing commercially viable access to the sea linking the Indian Ocean with Afghanistan, Central Asia and beyond," he said.
India is investing $500 million in the port project in Iran and the road link to Afghanistan, which gives the land-locked nation where the US is heavily invested an alternative sea outlet.
Despite President Donald Trump's animosity towards Iran, the US had to give the exemption to Chabahar to enable Indian assistance to reach Afghanistan, where Washington is mired in a 17-year-war against the Taliban, the Al Qaeda and their allies.
Without access to Chabahar, Afghanistan would be forced to depend solely on Pakistan for a sea passage.
Last month, Washington imposed harsh restrictions on trade relations with Iran, threatening sanctions on those violating the embargo.
This followed Trump pulling out of the nuclear deal signed during former President Barack Obama's tenure between Iran and the five permanent members of the UN Security Council, Germany and the European Union, to end sanctions in return for Tehran stopping nuclear weapons development.
Announcing the US exemption for the Chabahar Port, a State Department spokesperson said last month that it "relates to reconstruction assistance and economic development for Afghanistan. These activities are vital for the ongoing support of Afghanistan's growth and humanitarian relief".
India has sent 1.1 million tonnes of wheat through the port to Afghanistan, where the eastern region has suffered a drought.
Trump's South Asia strategy "underscores our ongoing support of Afghanistan's economic growth and development as well as our close partnership with India", the spokesperson added.
Last year, Trump assigned a "critical" role for India in his country's South Asia strategy for fighting terrorism, building up a safe Afghanistan and appealed for help from New Delhi.
Chabahar would be essential for any large-scale assistance from India to Afghanistan.
With the prospects of peace negotiations with the Taliban improving, Saikal took a conciliatory approach to Pakistan, which he had sternly accused in the past of being complicit in cross-border terrorist attacks.
"We have always asserted that the government of Pakistan has a particularly important role to play, given its leverage over key Taliban figures," he said.
Taliban leaders and Zalmay Khalilzad, the US special representative for Afghanistan reconciliation, met in the United Arab Emirates (UAE) on Monday for talks facilitated by Pakistan.
At the trilateral meeting of Foreign Ministers, Salahuddin Rabbani of Afghanistan, Shah Mehmood Qureshi of Pakistan and Wang Yi of China in Kabul last weekend, " we reiterated our request from Pakistan to do what is necessary to facilitate direct talks", Saikal said.
"And in regards to security, we asserted that mutual trust and confidence is only possible when we see a reduction in violence, and more tangible measures against terrorist elements," he added.
Find latest and upcoming tech gadgets online on Tech2 Gadgets. Get technology news, gadgets reviews & ratings. Popular gadgets including laptop, tablet and mobile specifications, features, prices, comparison.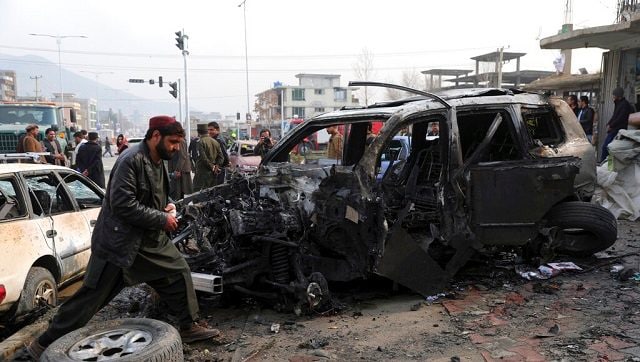 World
The Taliban had committed to preventing other groups, including Al Qaeda, from using Afghan soil to recruit, train or fund raise toward activities that threaten the US or its allies. However, levels of violence against journalists, activists, politicians and women remains high in the country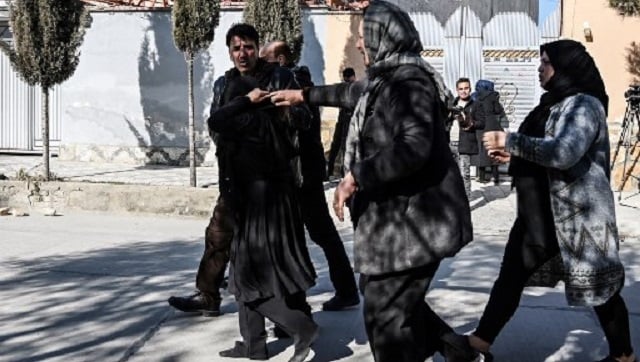 World
The attack comes just two days after the Pentagon announced it had cut troop levels in the country to 2,500, as part of its deal with the Taliban to withdraw all forces by May 2021
Arts & Culture
Every Friday, we'll bring you a curated list of online experiences — performances, talks, tours, screenings — to mark on your weekly calendar.