Disgusted and scared to live in Kerala, land of killers: Mohanlal
Malayalam superstar and national award winning actor Mohan Lal has expressed deep anguish and disgust over the murder of TP Chandrasekharan, the CPM-dissident, who was hacked to death at Kozhikkode in north Kerala on May 5th.
Malayalam superstar and national award winning actor Mohanlal has expressed deep anguish and disgust over the murder of TP Chandrasekharan, the CPM-dissident, who was hacked to death at Kozhikkode in north Kerala on May 5th.
"I feel disgruntled to live in a place where people kill and make others kill," he said. "I feel disgusted and scared."
Writing a solemn note on his blog to express his deep pain on his 52nd birthday, he said an otherwise joyous day has been shrouded by the sadness of Chandrasekharan's murder. He said he can very closely personalise the intense sorrow of the slain leader's mother.
Mohanlal is one of the very few cultural icons in the state who have spoken out against the murder. A few days ago, the chief minister Oomen Chandy expressed surprise that the cultural leaders of the state, who otherwise speak on literally everything, were conspicuously silent on Chandrasekharan's murder.
Balachandran Chullikkad, a celebrated poet, had said that the cultural leaders were silent because they were scared of bodily harm. In a state where armed criminals can be hired for pittance, one is scared for one's life and limbs, he had said.
Noted writer, Paul Zacharia denounced the silence of writers and artists.
Mohanlal's creative response is significant in this context. No other political murder has stirred the state's conscience this much.
Read below a translation of the complete post by Mohanlal. The original Malayalam post can be read at www.thecompleteactor.com
Two mothers in my thoughts
21 May is my birthday. I have completed 52 years in the journey of my life.
It's certainly an occasion to be happy; but this year, the day is shrouded by the dark clouds of sadness. On this overcast day, the thoughts of two mothers are brimming solemnly in my heart. One is my mother who has been lying unconscious for three months following a brain-attack and the other, the mother of TP Chandrasekharan, who was killed with more than 50 hacks to his face.
I don't know him personally; but from whatever little I know, he would have been roughly my age, and his mother, probably as old as my mother is.
So many times, I have seen my mother's mind writhing in pain when she sensed a flicker of pain in me. Therefore I can so closely feel the "sea of sorrow" in his mother, thinking about a son who has been butchered into so many pieces.
The joy of my birthday drowns deep in the ocean of her tears.
My mother hasn't read anything since she fell ill. Otherwise, she too would have wept as if I was hacked to death. Mothers know the deep anguish when their children depart while they are alive. Children, who still retain gratitude and love in their hearts, know the pain of leaving their mothers alone.
I have been staying at Amrita hospital with my mother for the last three months. It was during this period that I so deeply felt the value of life and its kindness. When I read that a group of men, who cannot be called men, hacked another man to death, I held my mother's hands and asked myself: can these murderers give life to a small ant?
I don't want to talk about the politics behind this murder. I don't know. But, I do want to say that I feel thoroughly disgruntled to live in a state where there are people who kill and make others kill.
I feel scared and disgusted. Is Kerala turning into a mad house?
When I think about my mother in bed and the other mother trying hard to fight her deep anguish, I am reminded of a film song.
"The mother-raincloud cried
And I got drenched in her tears."
Find latest and upcoming tech gadgets online on Tech2 Gadgets. Get technology news, gadgets reviews & ratings. Popular gadgets including laptop, tablet and mobile specifications, features, prices, comparison.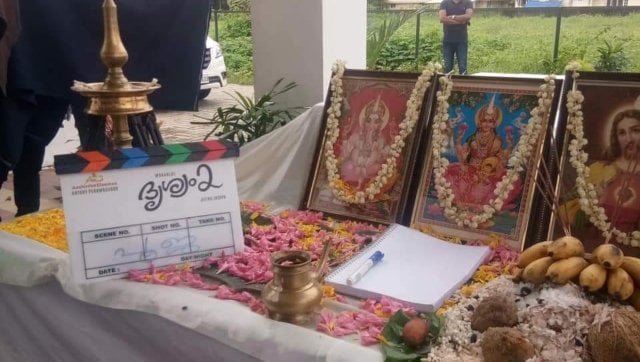 Entertainment
Mohanlal is expected to join the crew of Drishyam 2: The Resumption from 26 September.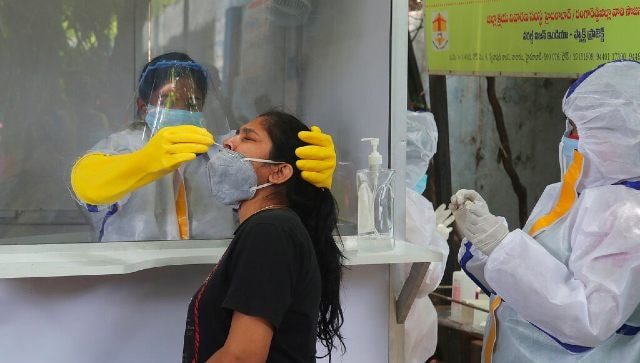 India
India's COVID-19 caseload rose to 49,30,236 while the toll climbed to 80,776 with 1,054 people succumbing to the disease in 24 hours, the health ministry's data showed.
Entertainment
Bruce Lee also marks Unni Mukundan's maiden production under his home banner, Unni Mukundan Films.