ACJ sexual harassment case: Artists unite to defend cultural space headed by Sadanand Menon
After consecutive statements by the management of the Asian College of Journalism, Chennai and its current batch students; regarding sexual harassment charges against professor Sadanand Menon; a group of artists has also now issued a statement to defend the ''liberal' artistic performing space called Spaces.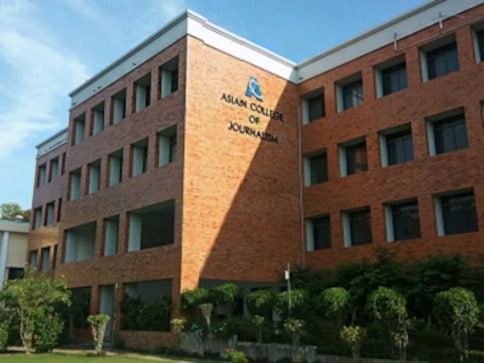 After consecutive statements by the management of the Asian College of Journalism, Chennai and students from its current batch; regarding alleged sexual harassment charges against Sadanand Menon; a group of artists has also now issued a statement to defend the '"liberal" artistic performing space called Spaces.
Spaces, which is presently headed by Menon, was founded by Chandralekha and has long been used for artistic performances and intellectual discussions in Chennai. In light of its this contribution to the city's cultural and liberal arts space, the artists have demanded a "more balanced social media discussion" over its sanctity and safety.
The discussion around the charges against Menon had resurfaced after a journalist named Karthik Shankar put out a Medium post demanding the shifting of venue of a sexual harassment forum meeting from Spaces. Karthik wrote that "there have been several allegations of sexual harassment and predatory behaviour by Menon, the co-founder of Spaces. A friend of mine was among that list too. I was incensed".
Menon's name had earlier cropped up in the Raya Sarkar's 'List of Sexual Harassers in Academia' (LoSHA)- (the list is not available anymore on Sarkar's Facebook profile, where it was initially put).
Here is the full text of the artists' statement:
It is with some dismay that we've been reading about the charge of alleged sexual harassment brought against Sadanand Menon. 
What's most troubling is that while the original charge has not yet been examined, there's been an incendiary attempt to conflate various vague rumours and hearsay and formulate and spread new allegations as though they were proven facts.
This amounts to malice and defamation. 
We want sexual harassment charges to be taken seriously and addressed. We believe this can be done without taking recourse to kangaroo courts. 
The statement below is signed and released to state that as much as we are part of the attempt to seek justice, we deplore the means being adopted here. 
Sexual harassment is unacceptable. For a sustained and effective opposition to sexual harassment, it is important that general and vague allegations be viewed with deeper scrutiny than what appears to have been done by a bewildering array of persons to the sudden spurt of allegations against well-known cultural critic, Sadanand Menon.
Our main concern here is about the inevitable banalising of such a serious matter as sexual harassment, unless campaigns are tempered with responsibility. A long delay in complaining is understandable in sexual harassment cases, given the unsupportive societal ethos. But it does introduce additional complexity and a greater need for caution in arriving at conclusions.
It is no disservice to feminism to say that human memory, motivations, and interpretations are infinitely more varied and complicated than are attributable to gender alone. The complaint against Sadanand Menon to ACJ by a former student met with an initial institutional response.
To further queries and demands, ACJ has responded on its website. There can be different views on the institution's stand, but there is no doubt that both sides of the complaint are entitled to fair process and justice. Given the context of the complaint, and the jurisdictional and time-barred issues for the institution, it might be necessary to look at other ways of resolving this. It is our hope that the parties involved and those engaged with the issue would work towards a fair and just resolution. 
A particular reported incident must be investigated but we are dismayed by the way rumour and hearsay are being freely used to give unsubstantiated allegations the status of proven fact.
SPACES, a trust started by Chandralekha and now headed by Sadanand, is an "oxygen tank" in Chennai for rehearsals and performance of non-traditional, experimental, low budget artistic and cultural works. The vibrancy and integrity of that space have been brought into question with innuendo and character assassination.
We request that discussion in the social media be more balanced. We request that the outstanding work done by SPACES as a liberal, accessible and inclusive space in the cause of artistic and cultural expressions and exchanges not be undermined.
One must not forget that the community that had enjoyed, made use of and supported SPACES, rallied around two years ago after cyclone Vardah to help resurrect a space that many continue to see as a generous, nurturing place.
The statement has been signed by 48 people including artists and journalists from all across the country.
also read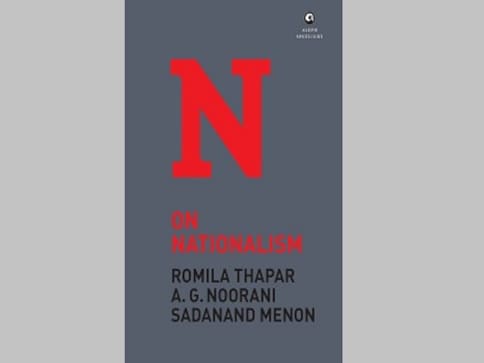 Politics
In this excerpt from his book 'On Nationalism', Sadanand Menon explores the cultural ideas behind the nation state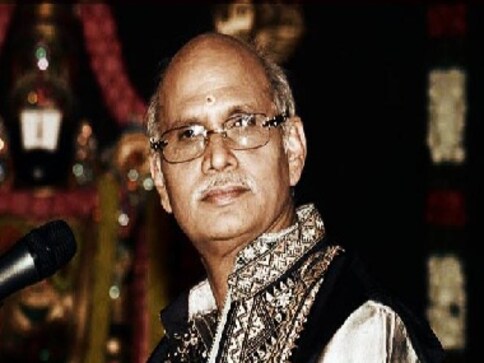 Entertainment
Pappu Venugopala Rao resigned from his post of Secretary, Madras Music Academy on 27 October.
India
Thirty-three-year-old Delhi-based journalist Arpit Parashar died after a fall from the terrace of his apartment complex in Noida on 22 December, 2017.