Academicians divided over Gujarat govt move to have students research its schemes
The Gujarat Government wants the PhD students in the state to do research on the government schemes and has issued a list of possible topics.
Ahmedabad: The Gujarat Government wants the PhD students in the state to do research on the government schemes and has issued a list of possible topics, but the move has drawn an adverse reaction.
The list has been issued to the universities. The topics which are suggested for the research include the Mahatma Gandhi Swachhata Mission, Kanya Kelavni, Gunotsav, Garib Kalyan Mela, Vajpayee Bankbable Yojna, Mukhyamantri Amrutam (MA) Yojna, etc.
Some academicians have said that the Government should not 'force' subjects upon students and guides, and if somebody decides to do research on a government scheme, it should be conducted independently.
Congress reacted very sharply, saying this kind of research would never be independent.
"It is least likely that PhD conducted on government schemes will be independent, as government will influence their outcome because they will never want the scam behind its schemes to come out in the public. Universities here are already far behind other states in terms of research output. By dictating PhD topics, it will only worsen the quality of research," said Manish Doshi, state Congress spokesperson.
AU Patel, an adviser to the Knowledge Consortium of Gujarat (KCG), an independent society headed by the commissioner of state higher education department which has come out with the list of topics said "Government has asked the universities to suggest the students and their guides that they may choose from the topics offered by it, so that the outcome of the research could be used to improve the schemes,".
"To conduct an independent evaluation of government schemes, KCG framed a range of topics on which students in our universities could conduct PhD. The study, survey, analysis, and overall outcome will help improve the schemes. The university will ask PhD guides to suggest 3-4 topics to their students to pick up for PhD," Patel said.
For Kanya Kelavni, a scheme for girls' education, for example, it suggests students may review and prepare a road map for future of the scheme. It wants government to explore analytical models for strengthening quality of primary education through Gunotsav, another scheme to evaluate the quality of primary education.
There are as many as fifty such topics, including women helpline, action plan for minorities through education, role of soya-fortified wheat atta in improving nutritional status, analysis of Gujarat's development model, among others.
"Every student has the freedom to propose topics for PhD. Government can suggest topics for research. It is acceptable only as long as it is not forced upon the students and their guides. Government schemes are worth PhD research, but only if the research is conducted independently," said Aashir Mehta, an economics professor at the MS University of Baroda.
Another faculty member of MSU, Bharat Mehta, said that research on government schemes will help bring out real facts surrounding such schemes, but the choice must not be influenced by the Government.
"It is a good idea, but the research topic should be independently framed by students and research should not be influenced by government," he said.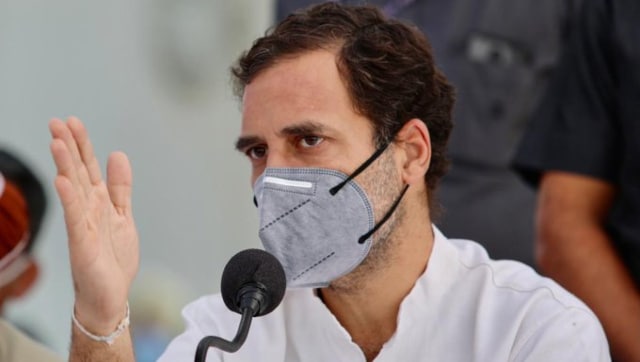 India
BJP leaders hit back at the Congress leader and said that Gandhi should get out of social media and work on the ground and should speak to CMs of Congress-ruled states about alleged irregularities in COVID vaccination programme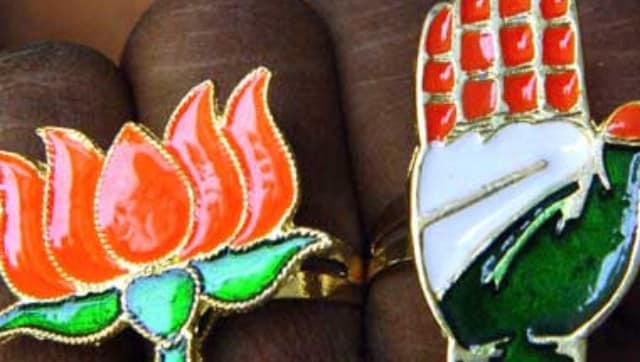 Politics
The Congress received total donations of Rs 58 crore from electoral trusts, which was less than several regional parties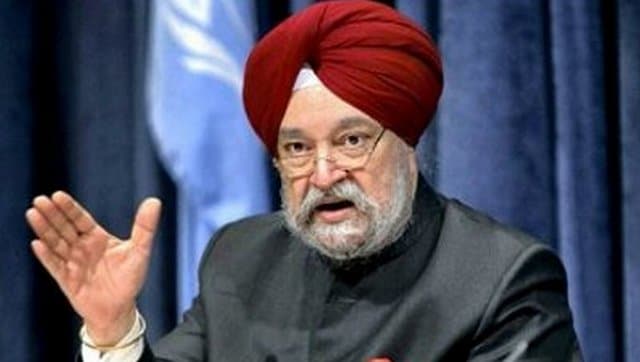 India
The Congress has been asking the BJP-led Union government to shelve the Central Vista redevelopment project and give priority to improving medical infrastructure during the COVID-19 pandemic