Abu Salem's parole application to get married rejected by Navi Mumbai Commissioner; gangster is serving life term
Gangster Abu Salem's plea for a parole of 45 days to get married for a second time has reportedly been rejected by authorities on Saturday morning.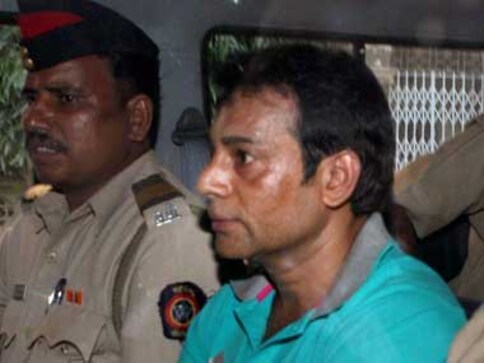 Gangster Abu Salem's plea for a parole of 45 days to get married for a second time has reportedly been rejected by Navi Mumbai Commissioner on Saturday morning. He had written to jail authorities on 16 February seeking parole to marry Sayed Bahar Kausar alias Heena.
#BREAKING -- Navi Mumbai commissioner has rejected parole application of 1993 Mumbai blasts case convict Abu Salem; he had sought the parole for getting married pic.twitter.com/jIcmE0RGgd

— News18 (@CNNnews18) April 21, 2018
Salem, who was part of the Dawood Ibrahim gang, is currently serving a life sentence for his involvement in the 1993 Mumbai blasts.
Salem, in his application, said he has been in jail for 12 years, 3 months and 14 days, and has never been out on any leave, reported Hindustan Times. The letter was sent to the divisional commissioner of Konkan division on 27 March with his background.
They sent the letter and their report on it to the Thane Police Commissionerate on 5, 11 and 16 April after verification of details. The letter then reached the Mumbra police station for further scrutiny, the Hindustan Times report added.
In his parole application, Salem had stated that he will stay at Heena's home in Mumbai during the leave period, The Financial Express reported. The two guarantors mentioned in the parole application were Mohammad Salim Abdul Razak Memon and Mohammad Rafique Sayyed, who said that they are Salem's cousins, the report added.
The police said it was not the first time that Salem had tried to get permission to marry the woman and had made many applications in the TADA court pleading that he be escorted to the registrar of marriages office in Mumbai, according to The Times of India.
India
Gangster Abu Salem, convicted for his role in the 1993 Mumbai blasts case, has moved a European Union court in a bid to have himself sent back to Portugal from where he was extradited to India to face the trial.
India
Feroz Rashid told the court that if sentenced to life term, he would neither seek remission (of his sentence) nor parole.
India
TADA court in Mumbai will pronounce its orders against gangster Abu Salem and others accused in the 1993 Mumbai serial blasts case.