Abu Ismail killed: As yet another militant meets gory end, rift in their ranks is becoming apparent
The rift within the militants intensified after the Hizbul Mujahideen top leadership dissociated from its former commander Zakir Musa's statement in which he had threatened to chop off the heads of Hurriyat leaders for seeking the creation of a secular state.
On 13 August, Hizbul Mujahideen's Jammu and Kashmir operational chief, Yaseen Yatoo, had organised a meeting of different militant outfits including Lashkar-e-Taiba (LeT) at Awneera in Shopian before the government forces received information about it and launched a swift operation.
Yatoo was killed along with his two associates in the encounter. He tried to bring back estranged Hizbul Mujahideen commander Zakir Musa, who is now heading the Al Qaeda cell in Kashmir — Ansar Ghazwatul Hind — into the Hizbul Mujahideen militant outfit. Yatoo was one of the most influential militant commanders in Kashmir but he was unsuccessful in bringing together the different militant outfits. Government forces exploited this rift and killed many top rated militant commanders this year itself.
In the death of Lashkar-e-Taiba's Kashmir chief, Abu Ismail, and his associate, Abu Qasim, the rift within the militant outfits became apparent. Ismail had replaced LeTs, Abu Dujana, as operational chief in Kashmir after Dujana sided himself with Musa. Hours after the death of Ismail, LeT's Jammu and Kashmir chief, Mehmood Shah, issued a stern warning to the "informers" who act as sources for the police that leads to the death of militants. Referring to the informers, the LeT chief said that they have no "idea that how many precious lives are getting lost like this".
In Kashmir, while the forces are battling a wave of people pouring onto the encounter sites to disrupt anti-militancy operations, the over ground workers of the militants and their associates are providing information to the police leading to their killing.
A senior police official said that the information was "developed by Shopian police about Abu Ismail after one of the LeT militants had surrendered during a recent operation".
"It was a joint cordon by the personnel of the special operation group (SOG) of Shopian and Srinagar," a police official said. In what is being deemed as a success by the security forces in Kashmir, militants are now surrendering in increasing numbers before the police.
On 11 September, in a heavily militancy infested area of Kulgam, two militants were killed while another one surrendered. During the operation that was launched jointly by the Kulgam police, 1 Rashtriya Rifles (RR) and 18 Battalion of Central Reserve Police Force (CRPF) in Khudwani area of Kulgam, one militant who was identified as Arif Ahmad Sofi surrendered before police while two others Dawood Ahmad Allaie and Sayar Ahmad Wani were killed.
Police said that the two militants were involved in the killing of a sarpanch of village Hawoora and weapon snatching incidents and "instigating youth to pelt stones". Only a day before on 10 September, two LeT militants were killed while a third one surrendered during an encounter at Barbugh area of Shopian. Acting on a specific information, Shopian police along with 44 RR had launched a cordon and search operation in Barbugh area of Shopian and the two militants gunned down in the encounter were identified as Altaf Ahmad Rather, son of Mohammad Maqbool, a resident of Awneera in Shopian and Tariq Ahmad Bhat, son of Mohammad Ibrahim, a resident of Barbugh, Shopian. Adil Hussain Dar, son of Nazir Ahmad Dar, a resident of Chitripora, Shopian, had surrendered.
"The surrender of militants help us in tracking information about their associates," said a senior police official.
The rift within the militants intensified after the Hizbul Mujahideen top leadership dissociated from its former commander Musa's statement in which he had threatened to chop off the heads of Hurriyat leaders for seeking the creation of a secular state. However, while some militants had supported Musa, Harkat-ul-Mujahideen had stated that "it has no intention to enroll militant commander Zakir Musa in the group".
"We don't enroll those people who resort to indiscipline and flout the rules of an organisation. Being the constituent of United Jihad Council, we wholeheartedly support Hizbul Mujahideen," Harkat-ul-Mujahideen spokesperson Hasan Askari had told a local news agency earlier in May. He had said that Hizbul Mujahideen "has our full cooperation and all the militant groups are united for the same cause".
"We want to make it clear that militants don't discriminate on the basis of religion. Muslims, Hindus and Sikhs are our brothers and they will always be safe in Kashmir. Our targets are only those who aid and assist India in crushing this freedom struggle," Askari said.
It was on 3 August that Musa owned Ismail's predecessor Dujana and his associate Arif Lelhari stating that "they are the first martyrs of the jihad movement". Announcing his affiliation with the Al Qaeda affiliate, Ansar Ghazwatul Hind, Musa in an audio message said that Dujana and Lelhari played a "key role in the formation of Ansar Ghazwatul Hind and became the first martyrs of Jihad movement". However, Hizbul Mujahideen militant commander, Riyaz Naikoo, while appearing at the funeral of one of the militants in South Kashmir area of Tahab in Pulwama had said that "efforts are being made to defame the Kashmir freedom struggle". Naikoo asked people not to support those "who oppose Pakistani flag".
Musa came down heavily on Pakistan for betraying "Mujahideen (those who serve in the name of Allah) and declaring them as terrorists". In a recent video message, Musa said that Pakistan betrayed the militants and even got many of them killed while shutting down the training camps after the US attacked Afghanistan in 2001.
"Some were jailed. The jihad which was a duty was declared to be forbidden. The border from where Mujahideen would get the supplies was sealed with in collaboration with the Indian government. The path of honour was given up and preference was given to dialogue, cricket diplomacy and through these means, the Kashmiri jihadi was backstabbed," Musa said in a nine-minute-long audio statement.
Inspector General of Police, Kashmir range, Muneer Ahmad Khan, said that the killing of Ismail was a major success for the security forces. "Ismail had unleashed terror and the information about his presence was specific and developed by police," Khan said.
Find latest and upcoming tech gadgets online on Tech2 Gadgets. Get technology news, gadgets reviews & ratings. Popular gadgets including laptop, tablet and mobile specifications, features, prices, comparison.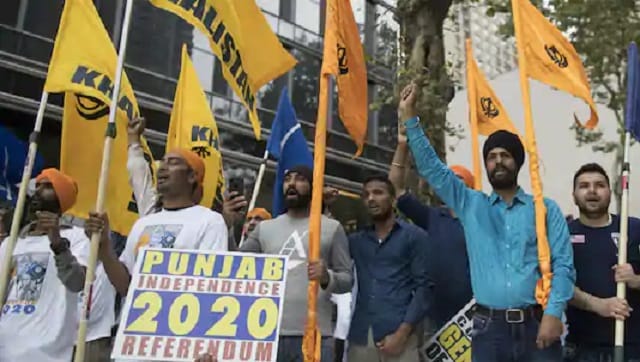 India
The paper, titled 'Khalistan: A Project of Pakistan', supports the longstanding belief that support for a separate Sikh State is part of the Pakistani strategy to 'bleed' India
India
The explosives were found in a Syntex water tank at Gadikal's Karewa area during a search operation around 8 am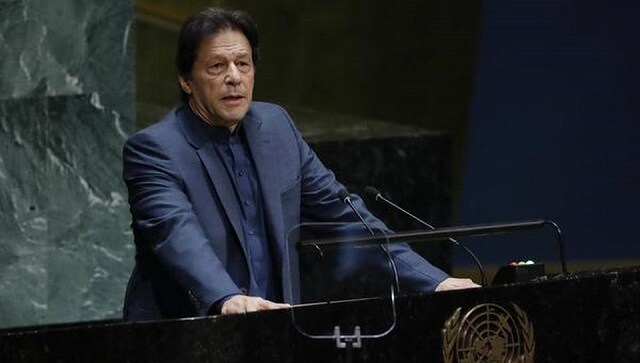 India
The First Secretary in India's Permanent Mission to the UN, Mijito Vinito, walked out of the general assembly hall when Imran Khan started his diatribe about India