Four arrested for helping Naveed Jaat flee; police suspect militant was freed to become new LeT commander
Jammu and Kashmir ADG Munir Khan revealed that the conspiracy for the attack to free LeT man Abu Hunzula alias Naveed Jaat had been hatched four months ago.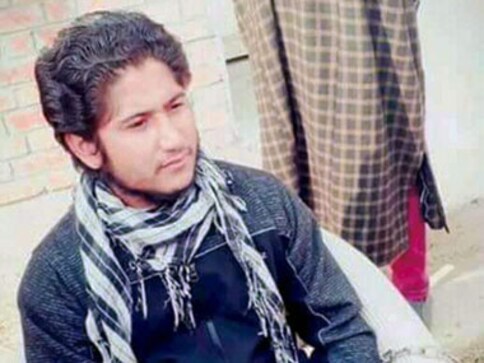 Two days after Lashkar-e-Taiba terrorist Abu Hanzula alias Naveed Jaat escaped after a planned shootout in Srinagar, Jammu and Kashmir ADG Munir Khan revealed that the conspiracy for the attack had been hatched four months ago.
Speaking to the press on Thursday, Khan said that the police has apprehended four more people, including two terrorists and two Lashkar overground workers, in the case. Khan said that Shakil Ahmed Butt and Tika Khan, both hailing from Pulwama, have been arrested for hatching a criminal conspiracy and helping a prisoner escape. Another local militant Hilal, whose role has been ascertained in the case, remains at large along with the main accused Naveed.
Khan said the arrested militants were among those who had visited the Shri Maharaja Hari Singh hospital in Srinagar and attacked the policemen escorting Naveed to free him. Giving details of the day, Khan said that the militants approached the scene on a motorcycle and a car, which have been recovered and seized. The militants then waited for Naveed to enter the heavily crowded casualty ward when one of the militants passed very close to Naveed and slipped a gun into his possession. Naveed then used it to fire on the policemen and made a run.
Khan said that the policemen refrained from opening fire in their defence as the cross-firing may have inflicted a heavy civilian casualty. "We are not terrorists, we are not like them. If Naveed would have killed one or two people in his efforts to escape, it would be nothing for them. But we are a professional police force and we cannot open fire like that," Khan said.
The militants then fled on the motorcycle and briefly took shelter at Tika's home. "However when our police party reached there, unfortunately, they had left for some other place," Khan said.
Giving details of the conspiracy, Khan revealed that the militants were plotting an attack on the police party to free Naveed but their initial plans included ambushing the police van when Naveed would be transported to court for the hearing. The attack on the hospital was planned only later.
Khan also said that Tika and Hilal used to frequently visit Naveed in jail on one pretext or another to brief him on the developments of the plan. He, however, refused to comment on reports that Naveed was in possession of a mobile phone inside the jail.
Explaining that why militants went to such lengths to free Naveed, Khan said that the LeT had lost most of its local leadership and were desperately looking to free one of their jailed colleague to fill the leadership vacuum. He also expressed suspision that Naveed could be chosen as the next LeT commander.
Naveed was a close associate of LeT chief Abu Qasim and was operating in South Kashmir for two years. He was involved in the killing of an ASI in Pulwama and a CRPF man in Shopian besides snatching of two weapons from them, and killing of two policemen near the District Court complex. He was operating in south Kashmir since 7 July, 2012 and was active in north Kashmir's Lolab area for one year before arriving in South Kashmir. Khan hinted that Naveed could well be posed to head the local unit of LeT after the likes of Abu Dujana and Burhan Wani were killed by security forces.
Khan also lauded the Special Investigation Team (SIT) for their speedy investigation in the matter, and he said more breakthroughs in the case are expected as the investigation is still on.
The 6 February attack was carried out in broad daylight by militants inside the premises of the Shri Maharaja Hari Singh Hospital in Karan Nagar area of Srinagar when six inmates were being taken to the hospital accompanied by a police party for a medical checkup including Naveed. Naveed was arrested in Yaripora of Kulgam in south Kashmir in June 2014 in a joint operation by Kulgam police, 62 Rashtriya Rifles of the army and 18 Battalion of the Central Reserve Police Force (CRPF).
also read
Explainers
The third G20 Tourism Working Group meeting is being hosted by India in Srinagar on 22-24 May. This is J&K's first significant international event since losing its special status in 2019. While Saudi Arabia and Egypt have not yet registered, China and Turkey have chosen to skip the event
Opinion
From positive comments by delegates to the decline in stone pelting incidents, smart city developments, record tourist numbers, cultural celebrations, and infrastructural advancements, Kashmir is steadily moving forward
World
The third G20 Tourism Working Group meeting is scheduled to be held in Jammu and Kashmir under India's presidency from May 22-24