Abrogation of Article 35A: Kashmiris prepare for widespread agitation against BJP's 'Israel model'
From hawkers to grocers, manufacturers and dealers, everyone stands united in their view that abolishment of Article 35A will bring turmoil in the Valley
Srinagar: In Srinagar's trade heartland, Lal Chowk, the local cab drivers sound like doomsayers. They are talking about the possible political fallouts in Kashmir, in case the Supreme Court of India abolishes Article 35A of the Constitution of India that restricts any Indian citizens other than state subjects of Jammu and Kashmir from acquiring immovable properties or having voting rights.
"In that case, expect a deadly turmoil in Kashmir!" Gulzar Ahmad, a driver, tells his colleague.
At a furlong distance, three hawkers selling garments sound no different.
"Imagine a day when settlers will come here, live in our neighbourhood, and call the shots with the aid of their army over us," says a hawker, adding, "I think, an Israeli model stands completed now."
The others could only offer sighs than to comment or intervene over his 'no fun' remark.
Such 'distressed' talks have overtaken the Valley since last week. It is reminding people of those 'talks of revolt' that took place in the Kashmir Valley before Burhan Wani's killing last summer in an encounter with forces.
These discussions are taking place inside offices, shops, streets, buses and inside homes. The idea of losing their permanent residency, employment, property, and scholarship, to outsiders, in case the Article 35A is removed or altered, is keeping Kashmiris on the edge.
Near Srinagar's Tourist Reception Centre (TRC), Mushtaq Ahmad is eagerly waiting for passengers. This burly man in his mid-twenties is quite aware of the 'onslaught on Kashmir's special status'.
"Kashmiris won't allow tinkering with our state subject law. We still repent the day when our leader Sheikh Abdullah committed a blunder by trusting the Delhi (government)," says Ahmad.
But now, he says, as a train of tourists comes out of the TRC after registration, "The government of India must know that it isn't the same Kashmir as before. Any attempts to alter our constitutional status will be opposed tooth and nail."
This defiant mood has to do with the petition filed by an NGO 'We the Citizens' in the Supreme Court in 2014, seeking to scrap Article 35A.
Article 35A of the Constitution empowers the Jammu and Kashmir legislature to define its "permanent residents" and their special rights and privileges. It was added to the Constitution in 1954 through a presidential order.
After serving notices to both, the state as well as Centre, the apex court only received counter-petition filed by the state government.
The BJP-ruled Centre refused to file an affidavit, but instead sought a "larger debate". The Centre's posturing has unsettled the mood in the Valley with political commentators asserting that the Narendra Modi-led government is actually clearing all decks to scrap the article to settle outsiders in the Valley.
In fact, a larger sense prevails in the Valley that the BJP government wants to resolve the Kashmir issue through demographic changes.
While the Opposition and separatist camps in Kashmir have threatened an uprising over the judicial tinkering of the Article 35A, Chief Minister Mehbooba Mufti has warned the central government that any such attempts won't leave any "tricolour upholder" in the Valley.
The commoners in the Valley are getting mentally prepared for putting up a "bigger battle" to safeguard their constitutional positioning.
Zubair Bhat, a Srinagar-based cab driver says his debt burden has increased over the years with unrest in the Valley. Commenting on the controversy, he says, "On the one hand, the government of India calls for peace in Kashmir, while on the other hand, it threatens the very idea of it by resorting to the courts to achieve its political motives."
"Now, tell me, who is playing the role of a 'terrorist' in Kashmir?"
In restive Maisuma, the stronghold of pro-freedom leader Yasin Malik, the buzz is getting shrill. Many residents who often take the security forces head-on through street protests here see a 'Hindutva pattern' in the latest controversy.
"Ever since the PDP formed a coalition government with the BJP, every person in Kashmir knew that there would be tension. This is an RSS government," says Amir Ilahi, a youth who calls himself a JKLF ideologue. "But we will make sure we do not accede to their wishes and demands."
In uptown Srinagar, many pose a question as to why the People's Democratic Party (PDP) is still in alliance with the BJP. In this 'new' Srinagar neighbourhood known to house the government officialdom, the mood might not be militant, but the locals are flaying the Chief Minister Mehbooba Mufti-led PDP-BJP government.
"Every Kashmiri is politically sound as we are living in a political disturbed and conflict zone. How come RSS thinks that they can fool people of Kashmir by resorting to such tactics?" says Javeed Dar, a trader in Hyderpora.
In Srinagar's MA Road, which is lately witnessing a string of protests by students of a women's college, against the security crackdown on Kashmiris, a college-goer Insha Mir blames Modi and his government for triggering fresh tensions in the Valley.
"They want to keep this violent cycle going," says Mir, a women's college sophomore. "They wish for Kashmir to get disturbed, like in 2016, and that our people should again get killed or injured with pellets, slapped with cases under the Public Safety Act and be taken to the jails and police stations."
In Kashmir's restriction zone aka Downtown Srinagar, the discussions revolve around Delhi's (central government's) "decadal deceit" with the people of Kashmir.
"India simply wants Kashmir, not Kashmiris," says Mohammad Yaseen, a retired PHE engineer, of Rajouri Kadal, the bastion of Hurriyat leader Mirwaiz Umar Farooq. "Otherwise, they would have never said that Indians will come and settle here to help change the azadi discourse. But they are mistaken. Such attempts hardly undo the legitimate demands."
In the narrow lanes of Habba Kadal, a non-migrant Kashmiri Pandit, who only gives his first name to protect his identity, calls the 'article 35A controversy' as New Delhi's foolishness.
"So far, the government of India has not been successful in getting the Kashmiri Pandits back to Kashmir, and now this blatant attempt to create a mini-India out of Kashmir is simply nonsensical," says Suresh.
"They only know how to trigger tensions in Kashmir. They should come and live here for a week as a commoner, and then give these nonsensical statements."
Suresh adds that even his migrant Pandit brethren don't want to return to the Valley, which is affected because of the everyday killings, strikes, and lack of jobs.
From hawker to grocers, and from manufacturers to dealers, everyone stands united in their view.
"Every Kashmiri wants to fight. I know my business will also suffer, but I can manage with sookhi dal roti (dry rotis) than allowing any sinister designs to alter the demography of my Valley," says an hotelier in Srinagar.
Meanwhile, Mohammad Yaseen Khan, president of Kashmir Traders and Manufacturers Federation (KTMF) in Srinagar says that when people are faced with atrocities, it is a natural tendency to fight against it.
"India should take note that it is a politically disturbed state and if they (the Centre) falters with our law, not only in Kashmir, but 80 percent of the state will be affected and there will be violence all around."
Safeena Wani is a Srinagar-based freelance writer and a member of 101Reporters.com, a pan-India network of grassroots reporters. She tweets as @safeena_wani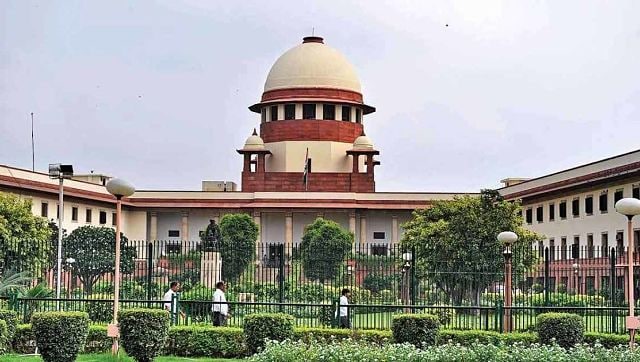 India
The apex court made the remark after the total quantity of oxygen delivered to Delhi on 6 May was 577 MT, resulting in a shortfall of 123 MT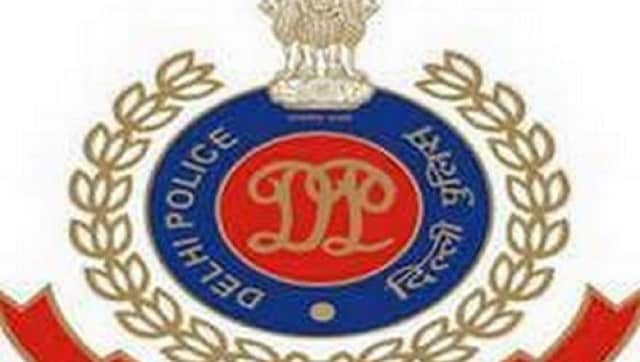 India
The police arrested 15 on Saturday in connection with the posters plastered in several parts of Delhi. Police said more arrests will be made as investigation is underway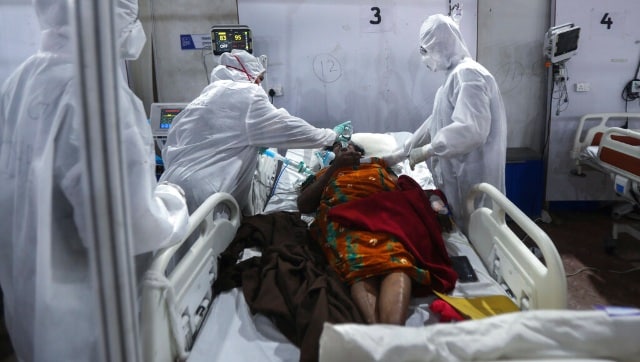 India
Medical experts have flagged the issue of the fast spread of COVID-19 in Kashmir which they said could further flare up