Abhilash Tomy rescued from Southern Indian Ocean after 3 days: He's conscious and doing okay, tweets Nirmala Sitharaman
Abhilash Tomy had serious back injury after the main mast of his boat, Thuriya, was ripped off in a storm in the Indian Ocean.
After three days of being stranded in the Southern Indian Ocean, Indian Navy officer Commander Abhilash Tomy was rescued by the French vessel Osiris on Monday. Tomy had serious back injury after the main mast of his boat, Thuriya, was ripped off in a storm.
A multinational rescue effort was launched on Friday when the injured sailor's boat stood disabled. The 39-year-old Naval commander was competing in the 2018 Golden Globe Race — a non-stop, 30,000-mile solo yachting competition, which this year has banned the use of modern technology.
The Australian Rescue Coordination Centre at Canberra was coordinating the rescue mission in cooperation with many agencies, including the Australian Defence Department and the Indian Navy.
The Indian Navy deployed its P-8i surveillance aircraft to as part of the rescue mission, officials said. Speaking to Hindustan Times, Tomy's father said that the officer was conscious but he was tired and dehydrated.
Reacting to the news of Tomy being rescued, defence minister Nirmala Sitharaman said:
A sense of relief to know that naval officer @abhilashtomy is rescued by the French fishing vessel. He's concious and doing okay. The vessel will shift him to a nearby island (I'lle Amsterdam) by evening. INS Satpura will take him to Mauritius for medical attention. @PIB_India

— Nirmala Sitharaman (@nsitharaman) September 24, 2018
President Ram Nath Kovind also put out a statement on Twitter saying:
Relieved Indian Navy Commander @abhilashtomy has been rescued from his location in the southern Indian Ocean. Appreciate our French and Australian friends for being part of the maritime effort to reach and assist this brave voyager. I wish him a speedy recovery #PresidentKovind — President of India (@rashtrapatibhvn) September 24, 2018
Eighty-two days into the race, Tomy's 36-foot boat Thuriya was one of several that was hit by 80-mph winds and 46-foot waves midway across the South Indian Ocean on Friday. The Thuriya's mast had broken off when it rolled in the storm, and Tomy suffered what he called "a severe back injury". The organisers described him as "incapacitated on his bunk inside his boat" and his yacht was 3,704 kilometres off the coast of Perth, Western Australia.
On Saturday, he managed to send a message saying: "Extremely difficult to walk, Might need stretcher, can't walk, thanks safe inside the boat... Sat phone down." The organisers said on the race website: "The Australian Joint Rescue Co-ordination Centre is working hard to assess and coordinate all possible options to rescue Abhilas Tomy who is as far from help as you can possibly be."
A reconnaissance pilot in the Indian Navy, Tomy has received top honours like Kirti Chakra and the Tenzing Norgay National Adventure Award for his non-stop solo circumnavigation in 2012-13. Tomy was the second Indian and first Asian to complete it. He is also the only Indian participating in this year's race. Tomy has also been awarded the prestigious McGregor Medal for military reconnaissance.
In his interview with Homegrown in June earlier this year, elemental aspect of the sea resonated in the way he looks at life altogether. "I am convinced of the fact that there is nothing that builds character better than the sea. And if one generation of our country went to sea, for a couple of months, we will be a different nation altogether".
Tomy said that the race is an emphasis on seamanship and a direct experience of sea, especially as this year's Golden Globe Race was to celebrate 50 years since the 1968-69 Sunday Times Golden Globe Race, to complete an unassisted, solo, non-stop circumnavigation of the world via the Great Capes. A key feature of the race is that circumnavigation is being attempted under the same conditions as the original 1968 around-the-world-yacht race — which bars the use of modern technology.
"This Spartan philosophy is in keeping with my own view that a lot can be achieved with very little," Manorama quoted Tomy as saying.
With inputs from agencies
India
In his address on the occasion, Admiral Kumar described the launching of the DSVs as a "coming of age of the expertise and experience resident in India's shipbuilding industry"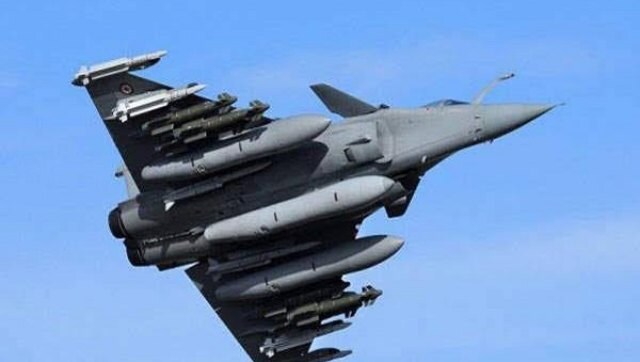 India
Let us choose the harder right than the easier wrong as the adverse consequences will be detrimental to the integrity of the nation
India
From the what to the how is the hard part that needs to be calibrated and understood before it is flawlessly executed