Aarushi Talwar murder case: Before moving SC, CBI must first find illegality in Allahabad High Court judgment
The CBI will have to first show that a substantial question of law exists in the Aarushi Talwar murder case that needs to be settled by the apex court before it can move the SC against the acquittal of Nupur and Rajesh Talwar
Under the Code of Criminal Procedure (CrPC) an automatic right to appeal to the Supreme Court lies only in two cases: one, where a person has been sentenced to death and the sentence has been confirmed by a high court, and two, when a person was acquitted by a trial court and then subsequently convicted by a high court and sentenced to either death, life imprisonment or imprisonment for more than ten years.
The Central Bureau of Investigation (CBI) has said that it is considering moving the Supreme Court to appeal against the acquittal is no doubt in an attempt to apply the time and tested Bollywood principle of "picture abhi baki hai". After goofing up the investigation so badly, the CBI perhaps seeks to make one last attempt to salvage its reputation as an investigating agency that can be tasked with investigating murders, by making an appeal to the Supreme Court.
But unfortunately, the CBI has to first convince the Supreme Court that it has a case worth appealing. Leave to appeal is vital before the Criminal Appeal can be sustained. Also, as acquitted people, the Talwar's won't spend time in jail while their appeal is being heard.
The CBI has to appeal to the Supreme Court via what is known as a special leave petition. A special leave petition is a petition to the Supreme Court that basically asks the court to hear a case. If you don't have a statutory or constitutional right to move the court, this is the only way to get your case there. In theory, you can appeal against just about any order passed in any court via a special leave petition. But in practice, only high court orders end up being appealed. The burden is high on the CBI in this case. Ideally, the CBI has to show the Supreme Court that the case involves a substantial question of law, the question is one of public importance and accordingly needs to be settled by the Supreme Court or that the order of the high court suffered from patent illegality.
How the CBI proposes to show this is beyond anyone's knowledge right now, but that's what they have to show to get the appeal into the court. If they succeed in rolling the dice, their special leave petition will be converted to a criminal appeal and the Supreme Court will hear it. It's impossible to predict if a special leave petition will be admitted or not, as it is an exercise of the pure discretionary power of the Supreme Court and one cannot even attempt to guess how such discretion will be applied.
There is also another way out to avoid the special leave petition route, the CBI can always apply to the high court for a certificate of fitness. A certificate of fitness is a constitutional provision under Articles 132, 134 and 134A of the Constitution of India. Ideally, this power is only exercised if there is a substantial question of constitutional law involved or if it considers it a fit case for appeal. Reading the concurring opinion of Justice Arvind Kumar Mishra-I though, this seems a longer shot than the special leave petition.
But one can never tell how the CBI will go about it. It has options of course, how fruitful these options will be is a question that only further events will determine. But in the view of this author, the CBI should just pack its bags on this one. Nupur and Rajesh Talwar who have lost their daughter, they don't deserve any further harassment.
Find latest and upcoming tech gadgets online on Tech2 Gadgets. Get technology news, gadgets reviews & ratings. Popular gadgets including laptop, tablet and mobile specifications, features, prices, comparison.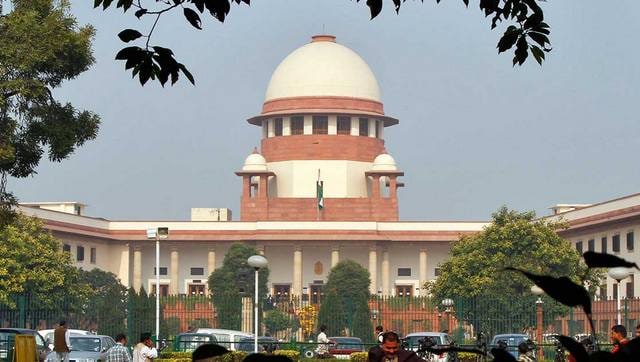 India
SG Tushar Mehta, appearing for Centre, said court must consider 'whether there were any policemen involved in the offence or if there was any dereliction of duty'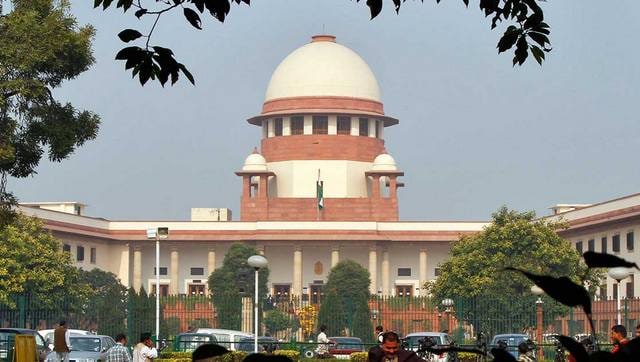 India
The plea, filed through advocate Alakh Alok Srivastava, has also sought direction to the authorities to increase the number of examination centres for these exams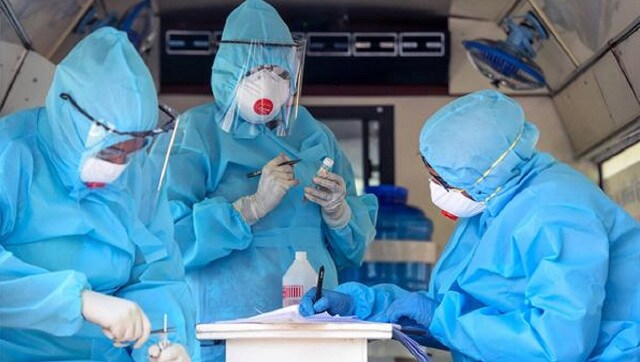 India
The Supreme Court took exception to this and directed the Centre to issue necessary directions for releasing salaries of doctors and healthcare workers on time