Aarushi Talwar murder case: Awaiting release, dentist Rajesh attends to patients, Nupur spends time in creche
Dentist Rajesh Talwar on Friday attended to a rush of patients inside the prison in Dasna while his wife Nupur Talwar spent her time with the children of inmates at jail creche
Dasna: Awaiting release after being acquitted by the Allahabad High Court, dentist Rajesh Talwar on Friday attended to a rush of patients inside the prison in Dasna while his wife Nupur Talwar spent her time with the children of inmates at the jail creche.
According to Dasna jail authorities, the inmates were keen to go to Talwar's 'clinic' as they were expecting that he may be freed anytime.
The Noida-based dentist couple, who have been in jail since November 2013 in the murder case of their daughter Aarushi and help Hemraj, have been attending to inmates.
Usually Rajesh Talwar sees around 15-20 patients at his clinic, but on Friday he had over 40 patients, the officials said.
"Most patients of Rajesh and Nupur Talwar were in a hurry to get their treatment from them on Friday after they heard the news of their acquittal by the Allahabad High Court," Dasna jail doctor Sunil Tyagi told PTI.
He said that on normal days, Rajesh Talwar used to treat patients from 8 am till noon, but on Friday he sat at his clinic till 1 pm.
Some of the patients were also curious about the Talwars' legal battle and asked Rajesh Talwar how they pursued the case.
Tyagi said that Nupur Talwar, who is also a dentist, did not see any patients on Friday and, instead, spent some time with the children of inmates at the jail creche.
Asked whether the Talwar couple has met since the Allahabad High Court order, Jail Superintendent Dadhiram Ram said that they were allowed to meet for 10 minutes on Thursday.
The couple also read almost all newspapers provided to them, the officials said.
The Talwars are likely to be released from Dasna Jail on Monday.
"There is no possibility of release of Rajesh and Nupur Talwar from Dasna Jail on Friday as we have not received the court order copy so far. Their release may take place on Monday as tomorrow is second Saturday," lawyer of the Talwars' Tanvir Mir Ahmed told PTI.
Find latest and upcoming tech gadgets online on Tech2 Gadgets. Get technology news, gadgets reviews & ratings. Popular gadgets including laptop, tablet and mobile specifications, features, prices, comparison.
India
The judgement was reserved on the bail plea of the Noida-based couple by a Division Bench comprising Justice Rakesh Tiwari and Justice Anil Kumar Agarwal.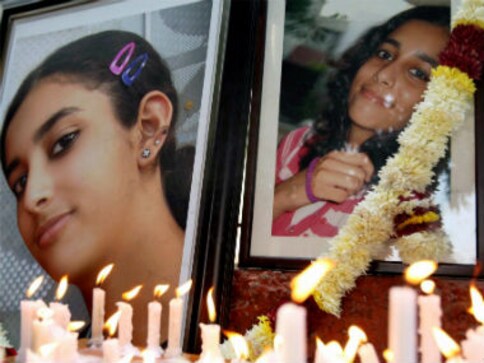 India
Following is the full text of the judgment in the Aarushi-Hemraj murder case, which has been an enduring mystery over nearly a decade.
India
The Talwars have been lodged in Dasna jail since November 2013 in connection with the twin murders.