Aarushi Talwar murder case: Trauma from years ago, now painful mystery to live with, classmate tells Firstpost
The trauma lessened with time and Aarushi's classmates graduated from school without her, says a classmate.
Firstpost reached out to some of Aarushi Talwar's batchmates from Delhi Public School, Noida. Most of them flatly refused, stating that they're fed up of answering interrogative questions that affect their mental peace. One of her classmates who chose to retain his/her identity finally agreed to relive the painful journey of growing up in the neighbourhood of this frightening crime.
A day before 16 May, 2008, some of us from 8th grade were planning an outing to the Great India Place Mall, which wasn't too far from our school. The next morning, during our library period, some of her classmates rushed in and broke the news that Aarushi had died. It sent a chill down our spines and we froze in our seats. At that point, we assumed that it was a natural death. That same day, a small group of us walked over to her building to pay condolences. We found a chaos of police vans, OB vans, frenzied reports and camerapersons and onlookers. We still had no clue about what was going on. On approaching closer, we overheard people using phrases like murder hua hai, murder kisne kiya hai and so on. The sense of what might have happened started sinking in. Then, to our horror, we saw her family members carrying her body into a large ambulance. It was shrouded in white and her face was visible to us. We saw her from a distance of about a 100 metres. To say the least, I was shocked. This was the first time all of us teenagers had seen somebody who was our age die.
That night, we told our parents what had happened. We then turned on the television and painfully discovered that it was actually a murder and her domestic help Hemraj, the suspect, was absconding. I had trouble sleeping, not just that night but the whole week. The sight of Aarushi's face, the graphic visuals splashed on TV — be it blood marks on the staircase or a red hand imprint on the terrace wall — frightening scenes kept spinning in my head. I used to wake up stressed and search for the TV remote in search for answers. After the servant's body was found on the terrace, the case took the cruelest of turns and the possibility that her parents might have killed her emerged, there was a new kind of fear that we felt in the building of that school. None of us bought any of the theories that were being thrown up by the media or the CBI. We didn't believe that her parents could be her killers because they seemed just as concerned and loving as anybody else's parents. We used to see them regularly at PTA meetings or when they came to pick her up from school. We also didn't believe that she was sexually involved with her servant because she was an attractive girl and many guys crushed over her.
After about two weeks, from what I remember, both the CBI and the police began involving our other classmates in their investigations. The police had dug out numbers from her phone and I clearly recall that students who got these calls from the CBI shared stories of how they were petrified. Some of them switched off their phones for weeks. I too stopped answering calls from unknown numbers. Imagine, if an adult receives a call from the CBI, even if it just to testify, they'd be worried. These people were then minors. They started cross-checking with each other, and murmurs about who got a call and who didn't become the subject of our conversations, which till some days ago used to be about video games, movies or football.
We couldn't make sense of any of the inconsistent but constant reporting about our slain classmate, but we couldn't even stop thinking about her. Aside from the CBI, media persons also kept trying to catch hold of just about anybody from our school to talk about the incident, so, even if we wanted to move on with our lives, we weren't quite allowed to. There was too much noise and not a single voice of reason. I remember our teachers counselling us from time and time, telling us to be strong. We could see that they too were visibly affected by the incident, they used to look stressed. Slowly, our teachers stopped discussing the issue, at least in front of us.
There was a deliberate attempt by everybody to return to normalcy, everyone, the parents and the teachers were acting like nothing's wrong. As and when some development in the case would take place, we would sit and analyse all probabilities. Her close friends once invited us to a candlelight march at Jantar Mantar. That was the first time most of us were part of a public protest. We felt a sense of unity in our grievance, we wanted justice for a girl who was one of us and would no longer grow up with us. We were at a stage in life when we had started going out to movies alone, without our parents' supervision. We all were new owners of cell phones and had started building close friendships. Aarushi missed out on the cheer of that carefree time when the rest of us found our freedoms and our passions. She was a straight-A student, good at sports and, as far as I can remember, she was also a good dancer.
Slowly, the trauma lessened and we graduated from school, without Aarushi. But, a sense of painful mystery lingered on. Today, on reading the verdict in the news, I feel two things. Firstly, I feel relieved that it wasn't actually her parents who killed her. Secondly, I feel that despite the CBI's big efforts to solve the case, and books and movies and countless journalistic articles, there's still a lack of closure about our friend's death. It is unfair that after snatching our innocence away, society has still denied us a logical explanation for what happened in her house that evening. We have grown up inside a depressing mystery that we'll probably just have to live with.
As told to Pallavi Rebbapragada
Find latest and upcoming tech gadgets online on Tech2 Gadgets. Get technology news, gadgets reviews & ratings. Popular gadgets including laptop, tablet and mobile specifications, features, prices, comparison.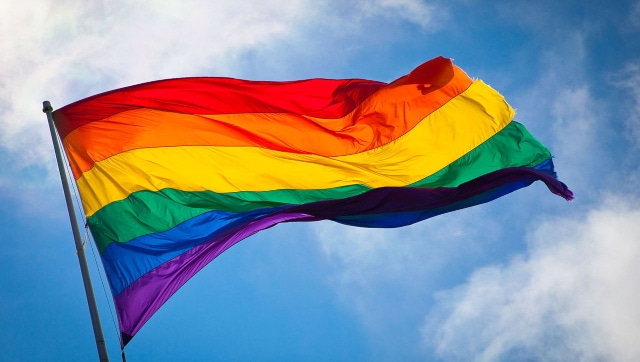 India
The time to allow same-sex marriages or civil unions has come. But problematic areas should be ironed out, and the right should be given to Indians of all faiths
India
The recent arrest of Umar Khalid is being seen as one of the most outrageous steps in a series of sustained attacks on the flag bearers of a certain cause.
India
Singh, who was in New Delhi on Friday, said he will visit Lucknow on 20 September and surrender himself to the Uttar Pradesh Police