Aarushi Talwar case: How the Ghaziabad trial court judge 'Saza Lal' wronged the Talwars
In the Aarushi case, the wrongs of Ghaziabad have been corrected in Allahabad, where a division bench struck the order down as it set the Talwars free.
Both before and after Thursday's hearing in Allahabad, I was asked a 'reporter-to-reporter' question by many of my colleagues in the media. It was: Where is Shyam Lal?
Shyam Lal is the trial court judge who convicted Rajesh and Nupur Talwar to life imprisonment in 2013, for the murders of their daughter Aarushi and manservant Hemraj. His 200-odd page ruling would, in my opinion, be the lead essay in the 'Incoherent Fiction' category in the (yet to be published) 'Trials of India' series.
If that sounds gratuitous, I would encourage you to read the document. Much of it is incomprehensible, but it seems to speak to you in at least two voices—one perverse, the other aspirational—often simultaneously.
My colleagues thought I knew Shyam Lal's whereabouts because they might have read a section of 'Aarushi' devoted to an interview with him and his son. Having retired as a judge less than a week after his verdict, advocate Shyam Lal was setting up practice in the Allahabad High Court when I met him in his home in March 2014.
His home was in a middle-class neighbourhood in Allahabad, and I arrived there late evening as the dust from the small bungalows under construction settled. His chamber suggested the beginnings of a new practice—the law journals were still in their plastic covers. On other racks, Fali Nariman, Justice V Krishna Iyer and Chetan Bhagat leaned comfortably against each other.
I recall one refrain from the conversation. Shyam Lal kept telling me 'I have command over both English and Hindi'. And as he told me his resume, his preferred link word was 'mean-the-while'.
I had seen samples of his writing during the trial, well before his judgement came. Here is an excerpt, from a harsh order against the Talwars:
"Undaunted by their unsuccess in the Supreme Court, they have now approached the High Court [the Talwars were challenging one of Lal's orders]. The application has been oppugnated by CBI tooth and nail on the fulcrum of putting unwarranted roadblocks in the surge of an urge for expeditious trial...Procrastination is the thief of time...Sir Francis Bacon in his aphoristic style said 'hope is a good breakfast, but is bad supper.'
Just in case you did not understand, the judge was telling the Talwars to stop challenging his orders and delaying the trial. Several of my friends in the media understood him clearly. Some of them said: 'Man, this judge can write.' (I kid you not.)
It is easy to lampoon such a man. But I also wanted to know how he got where he was. He had gotten into judicial service after a couple of failures, despite a masters degree. Over the years, he had developed a reputation for firmness—a conviction judge—that he quite enjoyed. In Ghaziabad, the lawyers called him 'Saza Lal.'
As he narrated different phases of his career, reeling off the towns he had served in, he told me about his shortest posting. This was in Mohammedabad, Uttar Pradesh, and Lal was there just for a month and a half.
I asked why. There was no English medium school there, he said. This was important for his son's education. He himself had been denied this privilege, so he asked for a transfer.
I began to understand Shyam Lal perhaps a little more because of that nugget of information. And I had the chance to meet his son as well.
Ashutosh was a lawyer too, practising in Allahabad. We had a stunning three-way conversation during which two things emerged. The first was that Ashutosh had helped his father write the Aarushi judgement, and second that they had begun work on it even before the Talwars' lawyers started their final arguments.
Shyam Lal told me that it hardly took him ten minutes to write a page. I asked him how long it took him to write the 210 pages of the Aarushi judgement when his son weighed in, saying he'd traveled to Ghaziabad to start writing more than a month before the verdict. It was he, along with his father and a typist that drafted the first few pages. Shyam Lal's judgement convicts the Talwars in its first few lines by saying that there was no possiblity of outsider entry into the flat.
I asked them why it took so long. Ashutosh said: 'Because certain 'good words' had to be used.'
Some samples of the good words were Shyam Lal's various synonyms for penis. Hemraj's 'pecker' was swollen for instance. And his 'willy' was turgid.
This was how Shyam Lal filled out the fantasy that the CBI had presented to him as evidence. Mean-the-while, he also deliberately ignored critical evidence that pointed to the Talwar's innocence; and made up some evidence of his own.
The wrongs of Ghaziabad have been corrected in Allahabad, where a division bench struck the order down as it set the Talwars free.
In some ways, Shyam Lal got as good as he dished out. Justice Mishra, the junior judge on the bench had this to say about him.
He began sagely: "Some reflection need be made upon the style and approach of the trial judge."
And then went on: "The learned trial judge has aberrated and by dint of fallacious analogy and reasoning has surprisingly assumed fictional animation of the incident as to what actually took place inside and outside the Flat L 32 Jalvayu Vihar, and in what manner he has tried to give live and colourful description of the incident in question and the whole genesis of the offence was grounded on fact that both the deceased Hemraj and Arushi were seen by Dr. Rajesh Talwar in fla-grante and thereafter like a film Director, the trial Judge has tried to thrust coherence amongst facts inalienably scattered here and there but not giving any coherence to the idea as to what in fact happened. The learned trial Judge forgot as to what is issue in hand."
And went further:
"It is apparent that the trial Judge was unmindful of the basic tenets of law and its applicability to the given facts and circumstances of the case and failed to properly appraise facts and evaluate evidence and analyze various circumstances of this case. It can by no means be denied that the trial judge, perhaps out of extra zeal and enthusiasm and on the basis of self-perception adopted partial and parochial approach in giving vent to his own emotional belief and conviction and thus tried to give concrete shape to his own imagination stripped of just evaluation of evidence and facts of this case."
Shyam Lal had concluded his verdict with some the harshest things anyone can say to a human being, leave alone a parent. 'It's time to say Omega', he wrote, before describing the Talwars as 'freaks of nature' and fiends.
We must 'unfiend' them now. It's about time.
Avirook Sen is the author of Aarushi, an account of the murder investigation and ensuing trial.
Find latest and upcoming tech gadgets online on Tech2 Gadgets. Get technology news, gadgets reviews & ratings. Popular gadgets including laptop, tablet and mobile specifications, features, prices, comparison.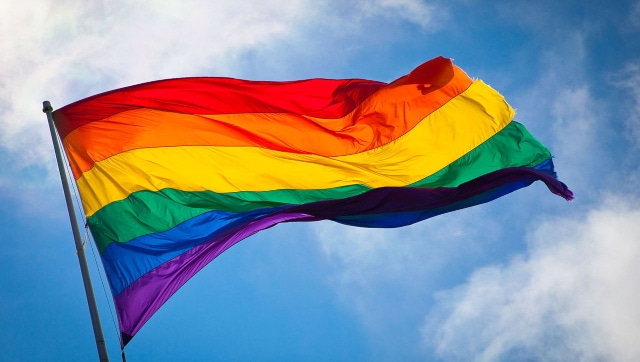 India
The time to allow same-sex marriages or civil unions has come. But problematic areas should be ironed out, and the right should be given to Indians of all faiths
India
The recent arrest of Umar Khalid is being seen as one of the most outrageous steps in a series of sustained attacks on the flag bearers of a certain cause.
India
At a time when a new National Education Policy proposes to make education "well-rounded, useful, and fulfilling to the learner", administrators of India's top Central universities only want to tame their students