AAP's mohalla clinics are proof that healthcare in India doesn't need to be a luxury
The Mohalla Clinic is a revolutionary project by the Delhi government, that aims to provide free primary healthcare to all by opening 1000 such clinics.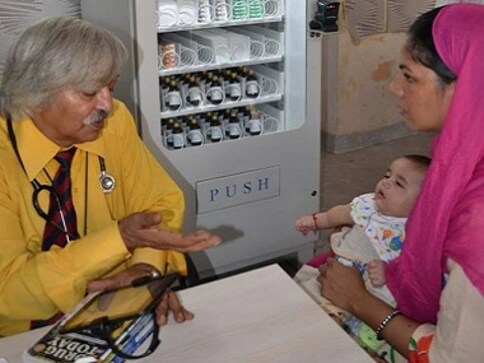 Shakuntala Devi was used to seeing her affluent neighbours rushing to private hospitals, at even the mildest bout of fever. Given the paltry sums of money her family earned, from a grocery shop in Laxmi Nagar, she could hardly dream of doing the same. In her case, managing to travel long distances to a government hospital, to tend to a medical emergency in the family, was the highest form of healthcare she could afford.
But things have changed since the Delhi Government opened a mohalla clinic in her vicinity. Now even Shakuntala Devi walks to the clinic at the drop of a hat, much like her neighbours. The line of economic disparity has blurred, at least in the case of medical care in the city.
"My four-year-old son got fever last week. I took him to the mohalla clinic. The doctor examined him and gave some medicine. After four days, he recovered. And it cost me nothing," Devi said, with a smile.
A tall board with a list of 212 diagnostic tests – that are all conducted free of cost – stands defiantly in the poorly lit waiting room of the Laxmi Nagar mohalla clinic.
Shyam Kumar's case, a labourer in a factory in Noida, is the same as Shakuntala Devi's. "A doctor in my vicinity advised me to get a few diagnostic tests done. But when I went to a private diagnostic centre, I was told that it would cost me Rs 800, which is far beyond my financial capacity. Then a neighbour advised me to get the tests done at the mohalla clinic. I have got all the tests done for free, and am here to collect the reports, " Kumar said.
Dr P Saxena, who sits in a well lit chamber next to the waiting room with three aides, says that, though the clinic is expected to collect samples for 212 free medical tests, urine and typhoid tests are not being done there. Still the tests done by the clinic are not less than 200 in number.
"Every evening the private laboratory that is assigned with the task of conducting the tests collects the samples from us and provides us with the results," Saxena said.
The mohalla clinic in Laxmi Nagar is only one part of a revolutionary project by the Delhi government, that aims to provide free primary healthcare to all by opening 1000 such free clinics throughout the city. Though the government has opened only 102 such clinics as of now, in a city with 10 million plus population, the relief delivered by these tiny institutions to the people they have served is immense.
Narrowing  disparity
Dr Kenneth E Thorpe, Chair of Department of Health Policy at the Rollins School of Public Health USA, who recently visited India and met with Delhi Health Minister Satyender Jain, to learn more about the government's new healthcare initiative, said that the 'mohalla clinics are definitely an important addition to India's health sector'.
"Primary healthcare is not covered by health insurance in India. Hence, expenses incurred on this front are done out-of-pocket. There is a growing need to cover this gap. mohalla clinics do this by providing free primary healthcare," Thorpe said.
India has a very high out-of-pocket health expenditure, at 89.2 percent, as per a study conducted by the World Health Organisation.
High out-of-pocket expenditure results in lower adherence to prescription. It costs the US economy, which has the lowest out-of-pocket expenditure level at 21.4 percent, 337 billion US dollars a year, and 15 percent of it is attributable to cost factor, as per a study conducted by Express Scripts.
Cost of treatment is also seen as a major contributor to India's growing economic disparity. As per the Draft Health Policy of the government of India, each year 63 million people are pushed into poverty due to healthcare expenditure.
A study conducted by the Planning Commission of India in 2009 showed that 2.9 percent of India's urban poverty is contributed by out-of-pocket expenditure on health. Out-of-pocket expenditure consists of 1.9 percent of Delhi's household expenditure, and its contribution to poverty in the state is 0.5 percent.
The contribution of medical care cost to the economic disparity in other states of India is even more drearier. As per the Planning Commission study, health care cost contributes to 4.6 percent of poverty in Uttar Pradesh, 4.6 percent in Rajasthan, 3.3 percent in Andhra Pradesh and 3.8 percent in Kerala.
No wonder then that the mohalla clinics in Delhi, which are now also seen as a measure to narrow down the economic disparity in the capital, were dubbed as the new model of health care for India by Dr Kenneth Thorpe.
He said that the mohalla clinic model has to be looked at while constructing similar models of primary healthcare in another states. But he also said that there could be other good models as well, where people are required to pay monthly fees for primary healthcare.
Fighting non-communicable diseases
"India's disease burden has shifted to non-communicable diseases (NCD). But no detailed data is available about the growing menace, even as 60 percent of death in the country is caused by NCDs. Mohalla clinics is a model that can provide us with data related to the growth of this menace, if emulated in the country all over," said Thorpe, who also heads a global non-governmental organisation named Partnership to Fight Chronic Disease.
According to a study conducted by the World Economic Forum, India has to create a data sharing mechanism to fight the challenge thrown by NCDs. Thorpe, who has worked extensively on India's health sector and also has come up with an action oriented blueprint on NCDs, also said that the patient's health data is recorded in every mohalla clinic electronically, which can be handy in fighting NCDs.
He also adds that most of the NCDs are preventable and manageable. A virulent primary health care system can serve these purposes to a great extent, by providing timely and correct diagnosis and treatment. As per government records, mohalla clinics in Delhi have treated more than eight lakh people and about 43,000 have gone through medical tests in them.
The Change
Mohalla clinics have not only saved the likes of Shakuntala Devi from travelling long distances to government hospitals, but also from what they had to face there.
The government hospitals in Delhi are often accused of suffering from Babudom.
Suraj Sinha, who works in a NGO, says that often employees in government hospitals treat the patients as lowly creatures. Many a times, it is difficult to find doctors in the hospitals. Often, not all the medicines are not available there either.
Some patients also allege that only friends and family members of hospital staff get proper care in some government hospitals.
Saurav, a patient who went to the Babu Jagjivan Ram Memorial Hospital in Jahangirpuri, said that, "A common man hardly gets good treatment here, unless he knows someone on the staff."
Certainly, the ones who visit the mohalla clinics are saved from going through this ordeal in government hospitals. But what has not changed is the Babudom in such hospitals.
Firstpost visited Babu Jagjivan Ram hospital two days in a row to check on the allegations raised against it. But neither the superintendent nor the deputy-superintendent were present to answer our queries, on both the days. Interestingly, none of the staff-members could come up with a clear answer as to what field duty these officials were busy in.
Despite the growing contempt against these hospitals, the patients continue to rush-in. A doctor at the hospital said that though decreasing the rush of patients to government hospitals is one of the main ideas behind opening the mohalla clinics, but Delhi is yet to see a major change in this direction. This could be because many neighbourhoods do not have a mohalla clinic, and only 102 of such clinics have been opened, which are unable to meet the demand. The Babu Jagjivan Ram hospital sees 4,800 to 5,000 patients everyday, and this number is more or less static, without any decrease even after the new healthcare concept has came up.
He expects that a decrease in the number of patients in government hospitals will happen only after the target of 1000 mohalla clinics is met.
India
Dev has been a MP in the Lok Sabha from the Silchar seat in Assam but lost the elections in 2019
India
Meanwhile, the offline process of allotment of schools for Classes 9,10 and 12 has been extended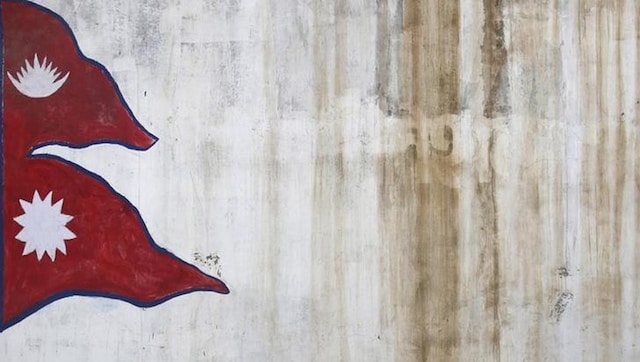 World
Budget Holiday means the Government of Nepal is unable to spend from the State treasury. This is probably the first time in Nepal that government expenditures are likely to be suspended