A new craze in the valley: Civil service exam success stories inspire youth across Kashmir
After repeated success, civil service has emerged as a new craze among the youth in Jammu and Kashmir.
After repeated success, civil service has emerged as a new craze among the youth in Jammu and Kashmir. This northern state maintained its record of 2015 this year, with ten candidates including Athar Aamir-ul- Shafi Khan, who bagged second position in the entire batch of 2016, cracking the UPSC exams of which results were declared on Tuesday.
On Wednesday, a steady stream of visitors continued to visit Khan's house in Devipora-Mattan village in Anantnag district, 60 km south of Srinagar. The 23-year-old Khan cracked the UPSE exam last year, but was offered an allied service because of a lower rank in his first attempt.
"Kashmir should produce 10 IAS officers every year. There should be more role models for the young people from the state, who are aspiring to write the exam," Mohammed Shafi Khan, father of Athar Aamir-ul- Shafi Khan who teaches economics at the Government Higher Secondary school in Anantnag, said.
Khan has become the only third Kashmiri to secure his place in the first three ranks in civil service exams. Shah Faesal had created history when he became the first Kashmiri to top the civil services exams in 2010. He is currently director of education in Kashmir. Earlier Khursheed Ahmad Ganai, former IAS officer who was also the advisor to governor, had earned second rank in the civil services.
"It comes with great responsibilities that can actually change one's life, but in my case I need to also guide and educate young aspirants, whose numbers are increasing with every passing day in Kashmir," Khan told Firstpost from Lucknow, where he is currently undergoing training for the Indian Railways Traffic Service.
Kashmir' success stories in UPSE exams attract a great deal of interest throughout the country. Not just for their tremendous achievement but also for the reason the places they come from, which is still plagued by more than two decades of conflict.
The trend started picking up in 2010, when a Kashmiri medical doctor Shah Faesal topped the UPSC exams in the country. Since than a sizable population has been attracted towards civil services as a career, a taboo in early nineties during an armed insurgency which still plagues the state.
Faesal's achievement created an euphoria among young Kashmiri students. Joining the bureaucracy was not being 'anti Kashmir' and apolitical anymore. Earlier, majority of the students would lock their destiny between two career options: medicine or engineering. But it is not that Kashmiri Muslims had not cracked the exam before Faesal, in fact, the first Kashmiri Muslim to do so was Mohammad Shafi Pandit in 1969, and he rose to the position of Chief Secretary and later served as Chairman of the Public Service Commission.
Sensing the urge among younger generation to chose civil service as a career in 2008, a handful of bureaucrats from Valley launched a campaign called Initiative for Competition Promotion (ICP) guiding students on how to crack the exams.
Deputy Commissioner in South Kashmir's Anantnag district, Dr Syed Abid Rashid, who was part of that initiative says the response from students was "amazing." The officers would contribute from their pockets to run this ambitious project, and it soon started showing results.
"Now I, along with my wife (Dr Syed Sehrish Asgar posted in Ludhiana, as Assistant Collector), coach students informally. Every day five to six students appear in my office who want to join the services. The response has been amazing." Dr Abid, a doctor, qualified for the Kashmir Administrative Services in 2009, made it to the Indian Police Services in 2010 and ranked 23 in the IAS this year.
"Since mentoring and providing guidance was not institutionalized in Kashmir, I am starting an institute in my district Anantnag where we will provide lodging to students and teaching would be free of cost for aspiring candidates," he told Firstpost.
In Srinagar, Shakir Mir, a resident of Peer Bagh area, has not seen outside world for months. Mir, after completing his graduation early this year, has been reading and writing day and nights. On Wednesday, he did go out to buy the newspapers that carried pictures and success stories of ten candidates from J&K, who have cracked the prestigious examination.
"Eight out of my ten friends have decided to give the exam, come what may we will crack the Union Public Service Commission Examination," Mir tells Firstpost.
"My parents wanted me to become a doctor but I decide to go against the traditional occupation," Mir, whose both parents are from medical background says, "I told them I wanted to join the civil services."
In 1994, when two Kashmiris, Javed Gilani and Abdul Gani Mir, made it to the Indian Police Service (IPS); both serving the state as Inspector Generals presently, have played an important role in attracting youth towards preparing for the exams; they were posted outside the state.
Mir was the first Kashmiri Muslim to become an IPS officer who got into IPS as a direct recruit, a rural boy from a small village 22 kilometers from Kupwara district, he become an inspiration for Faesal, the topper, who hails from the same district.
When Faesal topped the exams in 2010, the atmosphere was euphoric. His success consumed the tone of news ream and overnight, he became an icon in Kashmir. His success made Civil Services a favourite career option with the younger generation of Kashmir's. Faesal says the attention he received in the media did in a certain manner help in raising awareness about the exam.
"Kashmiris are extremely intelligent people. My selection was just an excuse, the talent was already there," Faesal said once.
Now Jammu and Kashmir is producing more IAS officers than ever before. Year 2011 being the most fruitful when 12 Kashmiri men and women made it to the elite services, the highest number ever from the state.
Interestingly, more women are taking part in the exams and cracking it. If Abdul Gani Mir become the first Muslim IPS officer in 1994, Ruveda Salam, a resident of a small hamlet (also from Kupwara district) become the first women IPS officer from Kashmir.
But the state's long cherished dream of getting a first Muslim woman IPS officer was not realized even then. Ruveda was allocated to Tamil Nadu cadre and is presently serving as Assistant Commissioner of Police in Chennai. She qualified the exam along with two others women from Jammu, Sehrish Asgar and Anchita Pandoh, and was among the 11 people who qualified for the civil services from Jammu and Kashmir in 2013. Already in Indian Police Service, Ruveda is again in the list with ranking of 764.
"I have been giving motivational speech to young people, particularly girls, and encourage them to appear for the IAS exams in Jammu and Kashmir," Ruveda says.
Deeba Farhat who had already qualified the exam has improved over her ranking of 553 in 2015 to 281 this year, and she is joined by Sheema Nabi Qasba, ranked at 205.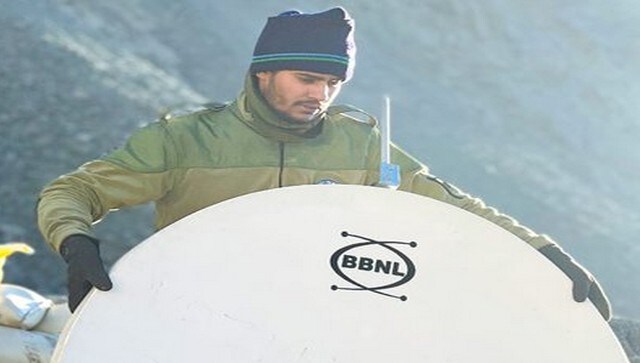 Explainers
The Leh-based Fire and Fury Corps, which handles military deployment along Kargil-Leh and secures the frontier with China and Pakistan, tweeted that internet was activated on the Siachen Glacier at 19,061 feet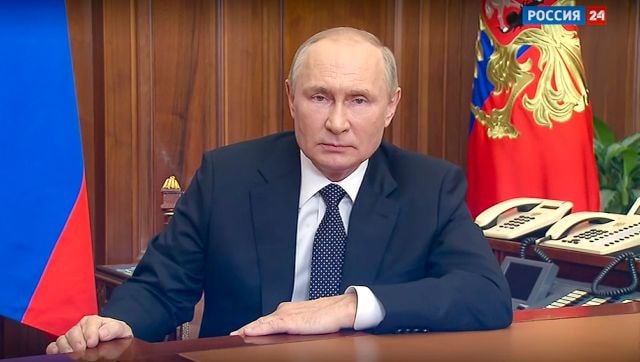 Explainers
Vladimir Putin on Wednesday, ordering Russia's first military mobilisation since World War Two, warned Moscow would respond with the might of all its vast arsenal if the West continued its 'nuclear blackmail'
Explainers
Experts say the area recaptured by Ukraine would represent a serious blow to Russia's military ambitions. Moscow has conceded having lost territory, but claimed its forces are 'regrouping' to the Donetsk region to focus military efforts there