A month after Supreme Court order, Maharashtra makes it optional for theatres to play National Anthem
A month after the Supreme Court reversed its November 2016 order directing mandatory playing of the national anthem in theatres, the Maharashtra government has directed local administrations to follow suit
A month after the Supreme Court reversed its November 2016 order directing mandatory playing of the National Anthem in theatres, the Maharashtra government has directed local administrations to follow suit. Hindustan Times reported that the state home department had issued an order on 1 February to district collectors and police officers to comply with the new ruling and submit a report under a stipulated time period. The report said that the Multiplex Association of India welcomed the step.
The latest notification assumes significance as Maharashtra was one of the states in 2003 to have made the playing of the National Anthem compulsory in theatres. The notification also comes just a month after the government said that it will not discontinue the practice in the wake of the apex court's 9 January, 2018 order.
"It was the order by the apex court on the submission by the Central government on court's earlier ruling. It is between the Centre and the Supreme Court as of now. Our stand is very clear. The practice will continue in the state as no condition has arisen to think otherwise. If any specific order is passed, we may deliberate upon it in future," Ranjit Patil, minister of state for home was quoted by Hindustan Times as saying.
On 9 January, the Supreme Court made the playing of National Anthem in cinema halls before screening of movies optional, modifying its earlier order. The apex court modified its 30 November, 2016 order by which it had made the playing of the anthem mandatory in cinema halls before the screening of a film.
A bench headed by Chief Justice Dipak Misra said a 12-member inter-ministerial committee, set up by the Centre, would take a final call on the playing of national anthem in the cinemas.
The Centre's decision had come after the top court had in October 2017 observed that the people "cannot be forced to carry patriotism on their sleeves" and it cannot be assumed that if a person does not stand up for the National Anthem, he or she is "less patriotic".
Observing that the society did not need "moral policing", the court had then said that next time, "the government will want people to stop wearing T-shirts and shorts to cinemas saying this would disrespect the national anthem."
The bench, also comprising Justices AM Khanwilkar and DY Chandrachud, said the committee should comprehensively look into all the aspects relating to the playing of national anthem and allowed the petitioners to make representations before the panel.
With inputs from PTI
Find latest and upcoming tech gadgets online on Tech2 Gadgets. Get technology news, gadgets reviews & ratings. Popular gadgets including laptop, tablet and mobile specifications, features, prices, comparison.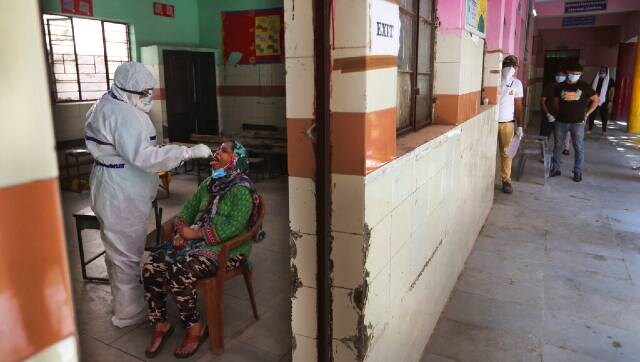 India
The chief minister chaired a meeting of elected representative and took stock of the local administration's response to the pandemic so far
India
Nilangekar was being treated in a private hospital in Pune after he had tested COVID-19 positive in July. He was recently discharged after testing negative
India
Maharashtra continues to be the worst COVID-affected state with a total of 1,42,458 active cases and 16,142 deaths, according to health ministry