A book on Rohith Vemula reveals that he wanted 'gau rakshaks' to be declared terrorists
Back in December 2015, well before politics over bovines took centre stage in India, the late Rohith Vemula, the Dalit scholar from University of Hyderabad, wanted cow vigilantes to be declared terrorists and sent to rehabilitation, according to his online diary published by Juggernaut Books
New Delhi: Back in December 2015, well before politics over bovines took centre stage in India, the late Rohith Vemula, the Dalit scholar from University of Hyderabad, wanted cow vigilantes to be declared terrorists and sent to rehabilitation, according to his online diary published by Juggernaut Books.
In the book "#CasteIsNotARumour: The Online Diary of Rohith Vemula", collated and edited by journalist Nikhila Henry, Vemula, comes down heavily on cow and caste politics in the country.
"If any organised movement has claimed lives like these Gau-dals, those organisations would have been declared terrorist sects by now," says a Facebook post on 12 December, 2015.
Vemula, the face of the ongoing Dalit agitation across the country, committed suicide on 17 January, 2016 following his expulsion from the hostel and public spaces on university campus.
The book, a compilation of his Facebook posts from 2008 to 2016, serves as a critique on Indian politics.
"People who believe that cows are their mothers and kill people who eat beef should immediately be declared a national threat and must be sent to rehabilitation asylums," he wrote.
The book gives a glimpse of the political ideology, wit and the romantic side of the 26-year old scholar, who found beauty in female company, loved campus explorations and hummed the "Jungle Book" theme song.
Pulling no punches against the left, right and the centre, Vemula's dark humour could take on the mightiest, including Prime Minister Narendra Modi, "On the lines of Mussolini, the Indian loony is living up to his expectations," he wrote on 26 May, 2015.
With his sarcastic comments on Independence Day, the student leader paints the sorry state of an unequal India.
"Even after 67 years of Independence there are class differences and caste discrimination but we should 'Love our Nation'. If you are a Muslim, it is better to not get into an argument with a Hindu and if you are a Dalit, never look at any Savarna personh eye-to-eye. All this might trigger massive communal violence. 'Independence Day Greetings!'. You should love your country and your love for the country is gauged with your hatred for other countries. Just curse a fellow Pakistani and you will be regarded as nationalist," reads his post on 15 August, 2013.
From nationalism, patriotism, and marxism to feminism, Vemula voiced his fearless opinion on every issue on his Facebook wall. A staunch critic of the right wing politics, he tore apart its cultural chauvinism and the politics of hatred.
"Today, Saffron blankets are spread over our conscience and we are doomed to believe that light is impossible. But the truth will come out like a shining RED sun in the BLUE sky and on that day, at that moment, the saffron darkness will have to die," he wrote.
From Modi to then HRD Minister Smriti Irani and Communist Party of India-Marxist leaders Prakash Karat and Sitaram Yechuri, Vemula criticised everyone from US presidential nominee Donald Trump to former Indian President APJ Abdul Kalam.
Vemula was also vehement in his criticism of the 'impassivity' of the Indian Left parties and he questions their failure to address the caste reality of the country.
"The Left severed ties with the masses long ago and had no voice in movements for social change because it had ignored the Dalit conscience for decades, Vemula argued. It had become the other side of the Hindu nationalist coin. He questioned the CPI-M caste Hindu leaders of ignoring Dalit communists. Vemula fumed at the fact that the Indian Left, though it was questioned repeatedly by Ambedkar, never acknowledged caste as an important social question", says the book.
A few of Vemula's posts in a section titled "Caste is not a rumour", shows that how he believed that only a debate on the manifestation of caste in modern times will lead to its annihilation.
"On Asura festival: Because the Asura group is my family," reads a post on 1 October, 2013. Another post on 5 December says: "Black Panthers is a guiding inspiration for Dalit Panthers movement of oppressed classes in Maharashtra. Ideas can't be killed."
Other sections of the book, like "Of love, romance and the self", "The romantic", "Broken and buried" and "Musings of life" reveal the romantic in Vemula, who loved life, beer, music and cigarettes with equal passion.
For example, "We are made of Stardust and Dewdrops. We are amazing, even without worldly accomplishments. Because we are not ordinary." Here was a young man who saw tomorrow, but tomorrow never saw him....
India
Modi tweeted, "I pray for the good health and speedy recovery of Dr. Manmohan Singh Ji."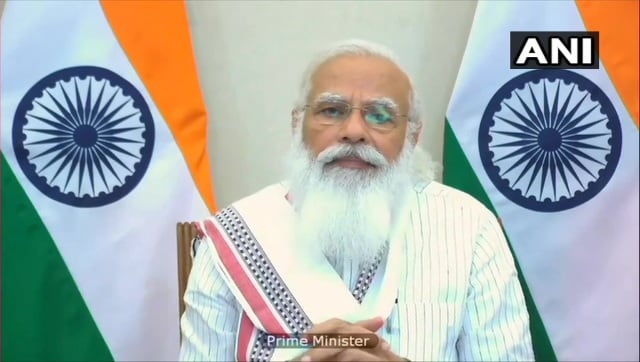 India
Modi cited the government's success in privatising loss-making public airline Air India to assert that this shows its commitment and seriousness.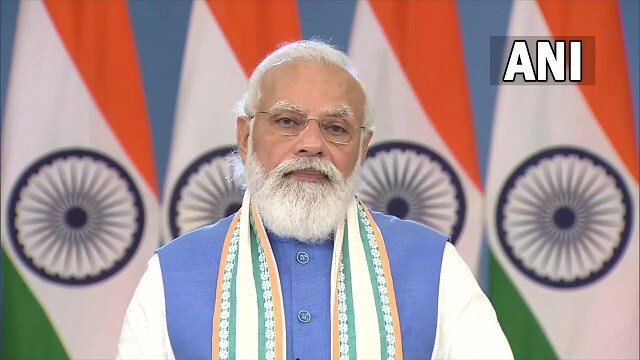 India
Indian Space Association (ISpA) represents homegrown and global corporations with advanced capabilities in space and satellite technologies