8 trains cancelled, 24 diverted as farmers block Amritsar-Delhi line; loan waiver, payment of sugarcane crop among key demands
Eight trains were cancelled and 24 were diverted on Tuesday as farmers continued their protest on the Amritsar-Delhi rail track in Jandiala in Amritsar
A large number of farmers, under the banner of Kisaan Majdoor Sangharsh Committee, continued the blockade of Amritsar-Delhi rail track on Tuesday

Farmers are demanding full loan waiver, stopping the auction of land and arrest of farmers, and payment of sugarcane crop with 15 percent interest

The protest led to the termination of eight trains, including New Delhi-Amritsar Shatabdi Express, and diversions of 24 trains, officials said
Amritsar: Eight trains were cancelled and 24 were diverted on Tuesday as farmers continued their protest on the Amritsar-Delhi rail track in Jandiala in Amritsar.
A large number of farmers, under the banner of Kisaan Majdoor Sangharsh Committee, resorted to blockade of rail track on 4 March in support of their several demands, including full loan waiver, stopping the auction of land and arrest of farmers, and payment of sugarcane crop with 15 percent interest.
The protest was being led by committee president Satnam Singh Pannu at Devidaspura, around 22 kilometres from Amritsar.
Pannu alleged that farmers were being harassed and humiliated by banks and other financial institutions for their failure to repay loans.
He claimed that the farmers were not being paid sufficient dues of their yield.
The protest led to the termination of eight trains, including New Delhi-Amritsar Shatabdi Express, and diversions of 24 trains, officials said.
Nearly six trains which were scheduled to depart from Amritsar now would depart from Beas, Ludhiana, Phagwara and Umbala, they said.
India
According to the statement issued by the ECI, the last date for filing the nomination for candidates is on 1 February, while the candidates can withdraw their nominations till 2 February. The results will be announced on 10 March.
Politics
Last year, the AAP national convenor had announced that the party's chief ministerial face for the 2022 Punjab assembly polls would be from the Sikh community.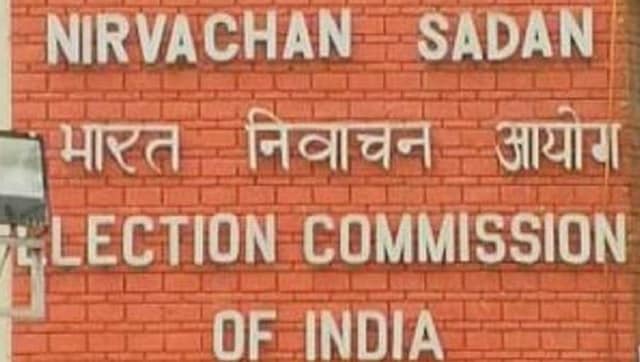 India
Giving details, Chief Electoral Officer (CEO) Punjab Dr S Karuna Raju said that the ECI has appointed Girish Dayalan as DC-cum-DEO Ferozepur, while Vineet Kumar will be the new DC-cum-DEO for Bathinda