71% of talukas in Maharashtra face groundwater depletion: Insufficient rains, lack of water management compound problem
In 7,212 villages in the state, groundwater level has reduced by over 1 metre. Overall, 13,984 villages from 252 talukas in the state have witnessed a depletion by more than 1 meter as compared to the average of the last five years.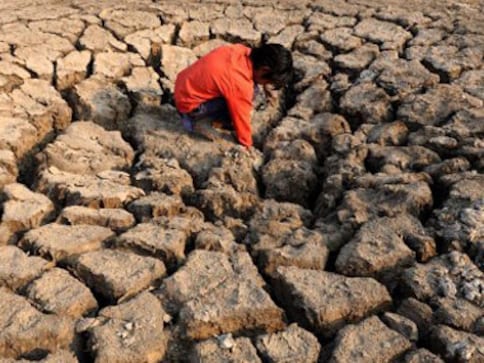 The latest survey by the Groundwater Survey and Development Agency (GSDA), an arm of the Water Resource Department in Maharashtra, found that in, at least, 3,342 villages of Maharashtra the groundwater level had dropped by over 3 meters, while in 3,430 villages, it had reduced by 2 to 3 meters.
In 7,212 villages in the state, groundwater level has reduced by over 1 metre. Overall, 13,984 villages from 252 talukas in the state — Maharashtra has 353 Talukas — have witnessed a depletion by more than 1 meter as compared to the average of the past five years. By that calculation, 3,342 villages began to experience acute drought starting October this year.
That is 71 percent area of Maharashtra.
GSDA studied groundwater level in 1,531 wells in water catchment areas of five major rivers in Maharashtra after September every year to find out groundwater levels. They compare the levels with the average of the last five years.
At the end of September this year, out of 353 Talukas in the state, 86 had less than 20 percent shortage in rainfall, 61 have 20 percent to 30 percent shortage, 109 have 30 percent - 50 percent and 27 has shortage more than 50 percent. Only 70 Talukas got excess rainfall than that of average.
After survey of groundwater level, 252 taluka out of 353 have recorded depletion of water level more than 1 metre.
Water shortage
As per GSDA estimates, 114 Taluka (941 villages) will face water shortage starting October, 143 Taluka (990 villages ) January onwards, and 167 Taluka (5556 villages ) April onwards.
Maharashtra receives average 1139 mm rainfall every year. Majority of the area receives rainfall less than that barring Konkan and a few districts of Vidarbha that are Gadchiroli, Chandrapur and Bhandara. Due to rocky terrain, water does not percolate in the soil and even though there is rain, water level does not increase.
Irfan Shah, additional director, Groundwater and Development Agency Department said, "The reasons of depleting ground water levels are various. First and foremost is insufficient and infrequent rain with gap of many days. After groundwater is pumped out for irrigation is another major reason of depletion. Traditional practice of using flowing water for farming waste water at large extent. Planning and management of water usage is absent."
Following the publication of the survey two days ago, opposition parties have pointed out the claim of the state government that 16,000 villages have been made drought free by water harvesting under Jalyukta Shivar scheme.
Launched in 2014, Jalyukta Shivar Abhiyan scheme aim to making the state drought free by 2019. It will use techniques like deepening and widening schemes, construction of cement and earthen stop dams and so on to stop water and make it percolate in soil.
Ajit Pawar, former deputy chief minister and Nationalist Congress Party leader, in Pune said, "BJP government has spent over Rs 7,000 crore on Jalyukta Shivar for water harvesting and has been claiming that 16,000 villages have become drought free. Who will they explain now after their own department tells that water level has gone down considerably. Jalyukta Shivar is the big scam and many contractors and organisations were involved in this."
However Ram Shinde, minister for Water Resources, in Pune said, "At least, 4.35 lakh TMC water capacity was created through the scheme. Till last year, ground water had increased by 4.5 meters. The concept of the scheme is to harvest water and use it when there is less rain. It because of water saved through Jalyukta, farmers could save many crops in this years' drought. A lot of ground water has been used this year and hence water levels are low. But ground water level for 101 talukas has gone up and opposition is not talking about it. Since 2015, agriculture production in this area has been going up despite rainfall as lesser than that of average. Even this year, as per primary estimates, agriculture production will be better despite its being drought."
Pradip Purandare, water expert from Pune, said, "GSDA studies only 1,531 wells and number of wells being observed are so less. They cannot conclude the situation across the state based on this observation. Many committees over the years have asked to increase number of wells to study but that has not been done."
He added, "Besides, it should also be seen whether villages where wells are were selected for Jalyukta Shivar Abhiyan. How many farm ponds were made in those villages as farmers pump out water from wells for these ponds. And were measures like pipeline water were used to give water to farmers. Based on this, we can link success/failure of Jalyukta Shivar and its link with depletion in water."
Find latest and upcoming tech gadgets online on Tech2 Gadgets. Get technology news, gadgets reviews & ratings. Popular gadgets including laptop, tablet and mobile specifications, features, prices, comparison.
India
The notion of the Paris-Delhi-Canberra axis was first articulated by French president Emmanuel Macron in Sydney back in May 2018
India
With millions out of work and many being forced to explore new avenues, it remains to be seen how much success these ventures have.
India
Digitised and updated maps of land use, as well as data on population density, building density, road networks, etc can help cities prepare better for situations as the present one