4 years of Narendra Modi govt: Of 13 new AIIMS institutes announced in NDA rule, only 11 got 3% sanctioned funding
Work on most of the 13 new AIIMS announced by the Narendra Modi government has been moving slowly. Five are yet to receive cabinet approval while only three percent of sanctioned funds for 11 new institutes have been released.
By Swagata Yadavar
New Delhi: On completing four years in the government, the ruling Bharatiya Janata Party (BJP), released a slew of infographics showcasing its campaigns for "transforming India". One of the claims it made was the establishment of two new All India Institutes of Medical Sciences (AIIMS) in Jharkhand and Gujarat in 2017-18 and the setting up of 20 new "AIIMS-like" hospitals.
When the BJP-led National Democratic Alliance (NDA) government came to power in 2014, it announced four new AIIMS, seven more in 2015 and then two more in 2017.
Of these, none are near completion.
Other than the first-ever institute in New Delhi, set up in 1956, the only other working AIIMS in India are the six started during the previous NDA regime of then prime minister Atal Bihari Vajpayee and completed during the United Progressive Alliance (UPA) regime.
Another AIIMS, in Raebareli, Uttar Pradesh was announced in 2008 by the UPA government, and received cabinet approval in 2009. This is now estimated to be functional by March 2020.
Work on most of the 13 new institutes announced by the Modi government has been moving slowly. Five are yet to receive cabinet approval.
Only three percent of sanctioned funds for 11 new AIIMS have been released, according to a FactChecker analysis.
Up to 60 percent of faculty positions at the six working AIIMS are also vacant, according to a reply given by JP Nadda, the minister for health and family welfare, to a Lok Sabha question in February 2018.
We sent emails seeking comment to the minister for health, JP Nadda, on 1 June, 2018, to the joint secretary, Pradhan Mantri Swasthya Suraksha Yojana (PMSSY) – the programme under which the new AIIMS are built – on 30 May, 2018, and to the director, AIIMS Bhubaneswar, on 1 June, 2018. There were no replies. We will update this story if and when they respond.
Why India needs more AIIMS
The first six new AIIMS at Bhopal, Bhubaneswar, Jodhpur, Patna, Raipur and Rishikesh were proposed under the first phase of the PMSSY, a health programme of the Vajpayee government in 2003.
The scheme's objective was to correct regional imbalances in the availability of affordable and reliable tertiary healthcare services and boost quality medical education.
The programme included setting up of new AIIMS-like institutions and upgradation of existing government medical colleges.
It took three years for the approvals to arrive by which time the UPA was in power. The six new AIIMS were completed in 2012, but did not start working till 2014.
At six institutes, more than 60 percent posts vacant
All the six AIIMS started under the first NDA government are now working: The medical colleges are running and hospital blocks are around 90 percent completed. All of them have blood banks, emergency, trauma and diagnostic centres. There are 2,744 beds available between them, and 65 of 96 super-specialty departments and 107 of 108 specialty departments are functional.
However, 60 percent of the faculty positions and 81 percent of non-faculty posts are vacant, as per the Lok Sabha reply mentioned earlier.
As many as 1,300 posts were advertised for AIIMS at Bhopal, Bhubaneswar, Jodhpur, Patna, Raipur and Rishikesh last year. Only 300 were selected and 200 joined, the Indian Express reported on 5 July, 2017.
"While substantially higher salary structures in the private sector for specialities such as nuclear medicine and neurosurgery is one factor, making recruitment for senior posts like professor and additional professor extremely difficult, the other factor is the lack of facilities in smaller centres where AIIMS have come up," the Indian Express reported.
Vacancies At Six Functional AIIMS
Location
FACULTY POSTS
NON-FACULTY POSTS
Sanctioned Posts
Posts vacant at present
% vacancy
Sanctioned Posts
Posts vacant at
% vacancy
Bhubaneswar
305
147
48.2
3776
2983
79
Jodhpur
305
167
54.75
3776
3173
84.03
Patna
305
253
82.95
3776
2811
74.44
Raipur
305
207
67.87
3776
2790
73.89
Rishikesh
305
162
53.11
3776
3581
94.84
Total
1,830
1,106
60.44
22,656
18,454
81.45
Source: Lok Sabha
In the 2014-15 budget speech, plans for four new AIIMS were announced - in Mangalagiri in Andhra Pradesh, Nagpur in Maharashtra, Gorakhpur in Uttar Pradesh and Kalyani in West Bengal.
Plans for seven new AIIMS were announced in 2015-16 budget speech and they were to come up in Assam, Himachal Pradesh, Punjab, Tamil Nadu, Bihar and two in Jammu and Kashmir. In 2017-18 budget speech, the government announced two new AIIMS, one each in Gujarat and Jharkhand.
Also, of the 11 new AIIMS proposed in phases 2 and 4, with a budget of Rs 14,810 crore, only 2.7 percent or Rs 405.18 crore was released till 2017, according to a FactChecker analysis.
No funds have been released for the AIIMS at Rae Bareli in Uttar Pradesh in 2016-17 or 2017-18. It got cabinet approval in 2009 but its revised estimates were approved in 2017.
Under the scheme, the cost of setting up and running expenditure is borne by the union government and no funds for the new AIIMS are provided to the state government.
New AIIMS Status, Funds Released & Expected Date Of Completion
Proposed
Status
% of approved outlay released
Expected date for completion of project
2003
Bhopal, Madhya Pradesh
Functional
–
Completed
Bhubaneshwar, Odisha
Functional
–
Completed
Jodhpur, Rajasthan
Functional
–
Completed
Patna, Bihar
Functional
–
Completed
Raipur, Chhattisgarh
Functional
–
Completed
Rishikesh, Uttarakhand
Functional
–
Completed
2008
Raebareli, Uttar Pradesh
Approved
12.6
March, 2020
2014-15
Nagpur, Maharashtra
Approved
3.4
Feb, 2020
Gorakhpur, Uttar Pradesh
Approved
0.9
March, 2020
Kalyani, West Bengal
Approved
3.3
Feb,2020
Mangalagiri, Andhra Pradesh
Approved
3.3
Feb,2020
2015-16
Guwahati, Assam
Approved
0.4
April, 2021
Bihar (yet to be decided)
Cabinet yet to approve
NA
Dec, 2022
Bilaspur, Himachal Pradesh
Approved
0
Sept, 2021
Awantipora, Jammu & Kashmir
Cabinet yet to approve
2.3
2024 (tentative)
Samba, Jammu & Kashmir
Cabinet yet to approve
0
2022 (tentative)
Bathinda, Punjab
Approved
1.6
April, 2020
Tamil Nadu (yet to be decided)
Cabinet yet to approve
NA
Sept, 2022
2017-18
Gujarat (yet to be decided)
Cabinet yet to approve
0
Sept, 2022
Deogarh, Jharkhand
Approved
0
Sept, 2022
Why the emphasis on tertiary institutes may not be effective
There has been a steady rise in PMSSY funds since 2012, an average of 31.9 percent. Also, it has increased 20 percent in 2018-19, accounting for seven percent of India's health budget.
But there has been a two percent decrease in allocations to the National Health Mission, which runs primary healthcare services. This decrease, along with the 1 February, 2018, announcement of Ayushman Bharat, the National Health Protection Mission, which provides insurance cover of Rs 5,00,000 to 100 million families, shows the growing focus on tertiary care.
"The focus on prevention and early management of health problems can reduce the need for complicated specialist care provided at the tertiary level," an expert group report for Universal Health Coverage For India recommended in 2011, adding that the government must focus on primary health care.
(Yadavar is a principal correspondent with IndiaSpend and FactChecker.)
Find latest and upcoming tech gadgets online on Tech2 Gadgets. Get technology news, gadgets reviews & ratings. Popular gadgets including laptop, tablet and mobile specifications, features, prices, comparison.
India
The National Education Policy, (NEP), approved by the Union Cabinet on 29 July, seeks to implement reforms from 'toddler to college' and thus overhaul the education system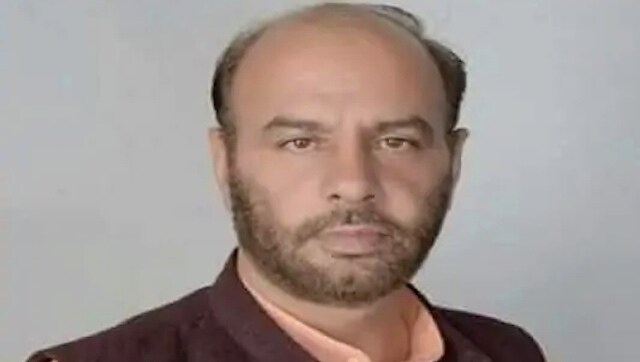 India
Sanjay Khokhar was the district president of the BJP for three years and was removed from the post before the 2019 Lok Sabha elections
India
Ansari has decided to gift a 'Ram nami' stole and a copy of the Ramcharitmanas to Prime Minister Narendra Modi when he attends the bhoomi pujan ceremony