34 children trafficked to Punjab from Jharkhand, Bihar; admitted to illegal school in Ludhiana, say police officials
The children, mostly tribals, and some were allegedly converted to Christianity in Ludhiana, after being lodged in a missionary-run child shelter home.
Thirty-four children, mostly tribals, were allegedly trafficked from Bihar and Jharkhand to Ludhiana in Punjab and some were converted to Christianity, a police official said on Wednesday.
They were lodged in a missionary-run child shelter home in Ludhiana, Superintendent of Police (SP), West Singhbhum, G Kranthi Kumar, said.
Kumar said the police swung into action after Jyotsana Tirkey, a member of the Child Welfare Committee (CWC) in Chaibasa, lodged a complaint on 26 August. Her complaint was based on a media report that claimed that 34 children from Chaibasa in Jharkhand's West Singhbhum district and Bihar were illegally kept in a missionary-run child shelter home in Ludhiana, he said.
Following the complaint, a police team was sent to Ludhiana and it along with the Punjab Police arrested a man He was produced at a court there before he is brought to Chaibasa on transit remand, the officer said. "Police has contacted 12 children of the 20 reportedly sent back to West Singhbhum before the police team reached there (Ludhiana) following disclosure of the alleged human trafficking incident," Kumar said.
Police are trying to trace the remaining children.
The 34 children from Bihar and Jharkhand were also admitted to an illegal school in Ludhiana, and later shifted to another city-based school which was registered under the JJ Act and legal, the SP said.
Two each are from Khunti and Ranchi are still pursuing their studies in the legal school, he said, adding that the matter is being investigated. Kumar said the school, which was running illegally, did not inform the local CWC members about the children brought from Jharkhand and Bihar.
On the alleged conversion, he said it was a matter of investigation, but prima facie, the report stated that some children were converted. "We'll be in a position to comment only when the man arrested in this connection is brought here," he said.
The SP said as per record, around 300 children from Jharkhand were taken to Ludhiana, Punjab, since 2006.
The Chaibasa CWC member, Tirkey, also alleged that attempts were being made to convert them to Christianity and engaged them as child labour. Tirkey alleged that the child shelter home authorities had sent back 30 children, including the 20 form West Singhbhum, without informing the members of CWC in Chaibasa and Ludhiana. Four children were shifted to other child homes, she said in the complaint.
Junul Longo, a resident of Serenga village under Gudri police station of West Singhbhum district, had allegedly lured the children on the false promise of education and employment.
On the basis of the complaint, Kumar has constituted a police team, headed by Anti-Human Trafficking Unit Officer-in-charge Banarasi Ram, and sent them to Ludhiana to bring back the remaining children.
The SP aid most of the children were from Gudri, Sonua, Goilkera, Chaibasa and other remote areas of West Singhbhum district. "We are yet to contact some children living in remote areas after their return from Ludhiana," he said.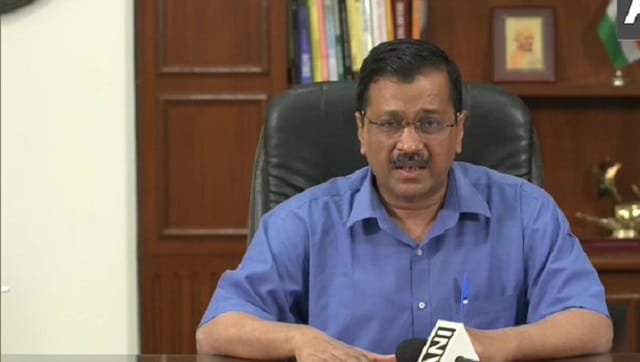 India
Under the AAP's 'Mission Punjab', Kejriwal will visit various places in the state in the next one month to rally support for the upcoming state election polls
First Cricket News
Harshal Patel bowled a brilliant spell of 2/25 and bagged the Man of the Match award on debut while the openers, Rohit Sharma and KL Rahul, set the platform for a comfortable win with a 117-run opening stand.
India
The banned outfit has called for a nationwide bandh on Saturday to protest against the arrest of its top leader Prashant Bose alias Kishan Da